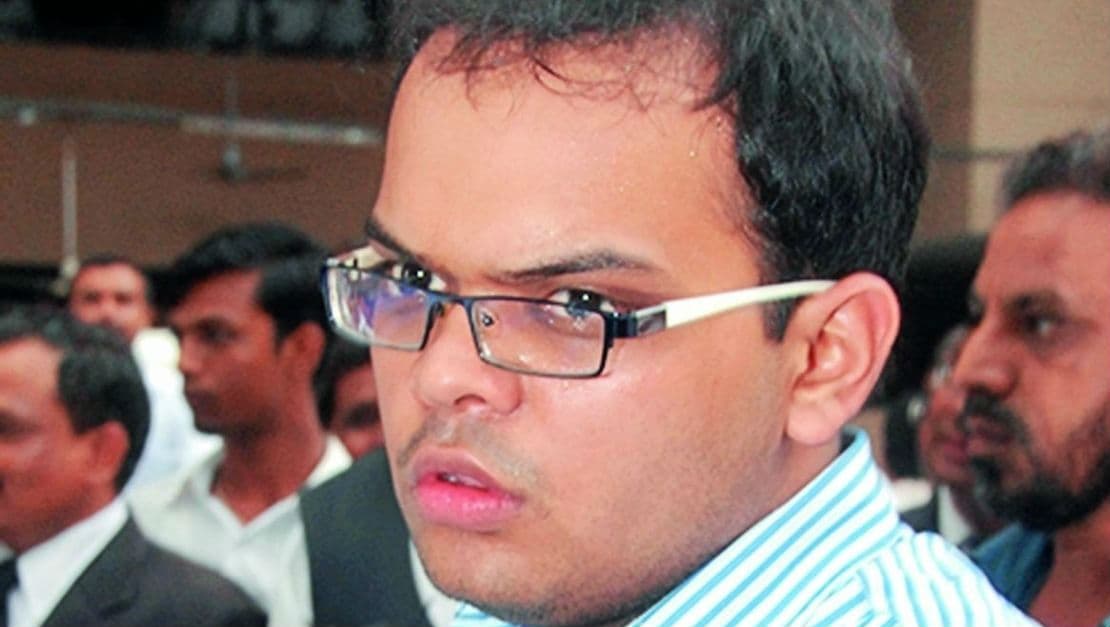 New Delhi, November 2: The fresh filings with the Ministry of Corporate Affairs (MCA), as accessed by a leading investigative magazine, shows the business boom continuing for Jay Shah, the son of Union Home Minister and Bharatiya Janata Party (BJP) president Amit Shah. Jay's firm - Kusum Finserve - recorded an overall income of Rs 119.61 crore for the financial year 2019. The amount is higher as compared to Rs 111.87 crore recorded in the MCA filing dated October 30 last year. Amit Shah's Son Jay Shah, Anurag Thakur's Brother Arun Singh Dhumal Get Top BCCI Posts.
Kusum Finserve, an unlisted entity whose business dealings are reported to be "unclear" by Caravan Magazine, has seen its total income grow by a whopping Rs 116.37 crore between 2015 to 2019. In the same period, it's fixed assets surged by Rs 22.73 crore and current assets expanded by Rs 33.05 crore.
Former Congress president Rahul Gandhi, who had raised hue and cry over Jay Shah's business operations ahead of the 2019 Lok Sabha elections, attacked the Narendra Modi government after the fresh report on Kusum Finserve's MCA filings were out.
The Gandhi scion alleged that the Centre would curtail reporting on the issue, and bury the reports which have emerged so far. "Now the story will be killed," he said on Twitter, adding a Hindi slang phrase reading: "Kanpati pe laga kar (on gunpoint).
See Rahul Gandhi's Tweet Below:
Now the story will be killed.

Kanpati pe 🔫 laga kar.https://t.co/5jyJJyumhp

— Rahul Gandhi (@RahulGandhi) November 2, 2019
Jay Shah's business dealings came under media radar in October 2017, when The Wire published a story alleging his company's revenue rose from Rs 50,000 to over Rs 80,00,00,000 in a single year. The report claimed that unsecured and secured loans to the company, including the Rs 10.35 crore from Indian Renewable Energy Development Agency (IREDA) - a public sector enterprise - contributed to the firm's rise. The story was challenged by Jay Shah, with his legal counsel slapping a Rs 100 crore defamation suit against the website.