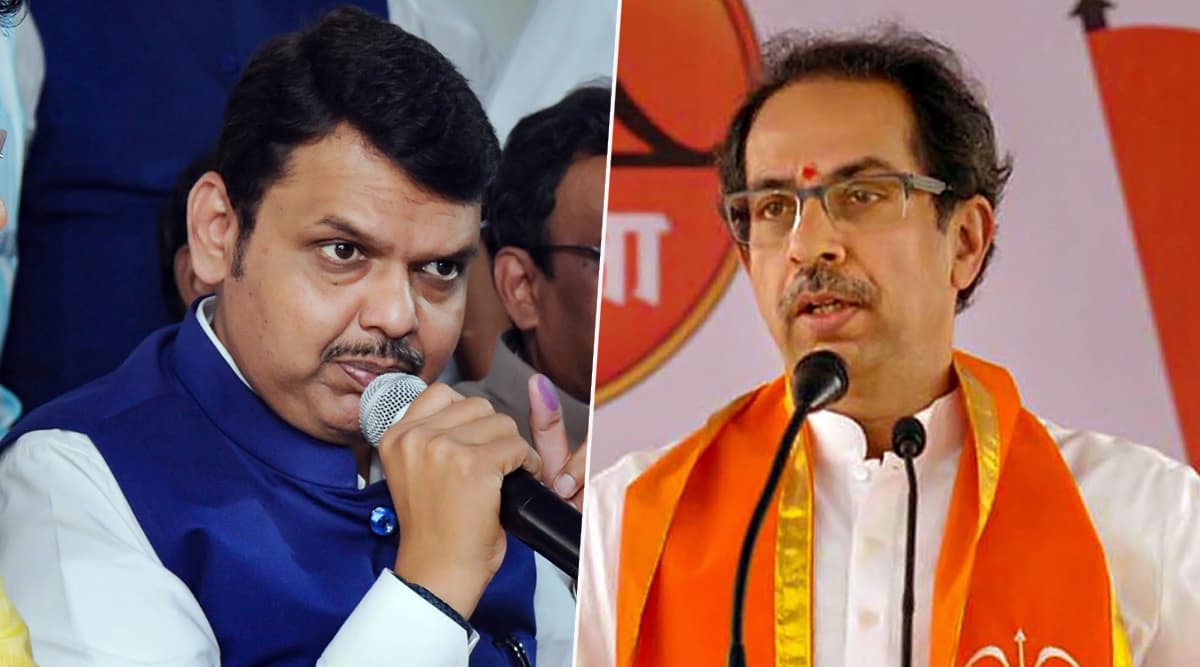 Mumbai, November 11: The split in the Bharatiya Janata Party (BJP) and Shiv Sena ranks was confirmed on Monday with the resignation of the latter's lone Minister in the Narendra Modi government, Arvind Sawant. In the state, the severed ties were finally snapped when the BJP on Sunday accused the party of "betraying the coalition dharma". Uddhav Thackeray For Maharashtra CM in Shiv Sena-Proposed Pact With Congress-NCP? Two Deputy Chief Minister Posts Offered.
The breaking apart of the 30-year-old Hindutva allies is bound to rejig the political circles of Maharashtra. A post-poll coalition of extremes, which earlier seemed unlikely, may now be sealed. Arch rivals Congress and Shiv Sena may agree to join hands, with the Sharad Pawar-led NCP acting as the bridge.
Timeline of Maharashtra Political Crisis That Led to BJP-Sena Split
October 24: Results of the assembly polls sail "Mahayuti" above halfway mark, but significantly reduces strength of the BJP.

October 25: On BJP slipping from 122 to 105 seats, Sena presses hard on its demand of rotational chief ministership.

October 26: Reverted in the negative, Sena threatens to explore non-BJP options to form the next government.

October 27: Devendra Fadnavis assures equal division of power with Sena, but ruled out sharing CM post.

October 29: Saamna takes attack to Prime Minister Narendra Modi, slamming his economic policies for the "most lacklustre Diwali".

November 2: Snubbed by the BJP so far, Sena announces that the next government cannot be formed without its CM.

November 5: Fadnavis meets BJP chief Amit Shah amid impasse. The party high command reportedly refused to accept Sena's condition.

November 6: Sanjay Raut meets NCP chief Sharad Pawar, furthers his discussion for a post-poll alliance.

November 8: Fadnavis breaks silence, lashes out at Uddhav Thackeray for "unacceptable remarks" against Prime Minister Modi.

November 9: Governor invites BJP to form government, gives 72-hour time-period to stake claim.

November 10: BJP turns down invite, Governor asks Shiv Sena to stake claim by 7:30 pm on Monday.

November 11: Sena MP Arvind Sawant quits Modi government, signaling the end of the 30-year-old alliance.
With the deadline to stake claim nearing, the ball is in the court of the Congress and the NCP -- the two prime Opposition parties in the state who had reiterated their unwillingness to form the government. As per reports, the offer sent by Sena to the two parties include a post of deputy CM each, while the chief ministerial post would be designated by Uddhav Thackeray.