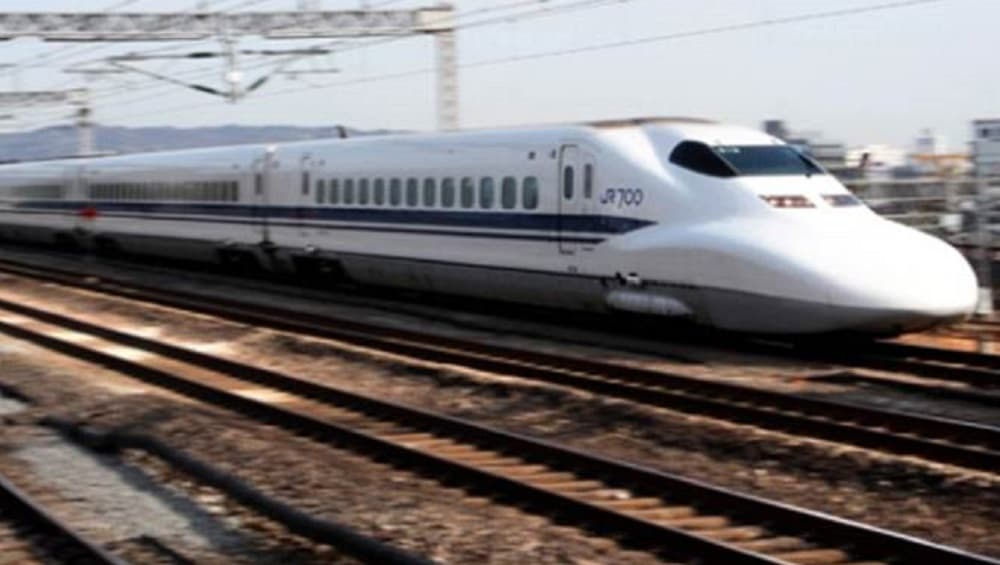 Mumbai, November 27: The fate of Prime Minister Narendra Modi's ambitious bullet train project connecting Mumbai and Ahmedabad hangs in balance after Shiv Sena leader and former MoS in Maharashtra government Deepak Kesarkar said to a private news channel that if the Centre wants to go ahead with its bullet train project in Maharashtra, it will have to ensure that it bears the cost of the project. The Shiv Sena leader also added that the Maha Vikas Aghadi is focused on the issues of the farmers and said that they will take steps to help farmers hit by excess rains in Maharashtra. Bullet Train Project Between Mumbai and Ahmedabad Likely to Be Hit If Congress-NCP-Shiv Sena Alliance Comes to Power in Maharashtra: Report.
Earlier, there were reports that the bullet train project between Mumbai-Ahmedabad is likely to be affected. Reports said that Prime Minister Narendra Modi's highly ambitious bullet train project may hit a roadblock if the Congress-NCP-Shiv Sena combine comes to power in the state. In September 2017, Prime Minister and Shinzo Abe had jointly laid the foundation stone for the Bullet train project in Ahmedabad. The 508-km Ahmedabad-Mumbai high speed train project is slated to be completed by 2023. Uddhav Thackeray Declared Chief Ministerial Candidate of Shiv Sena-NCP-Congress's 'Maha Vikas Aghadi', Swearing-In on November 28.
Maharashtra is all set to get a new government as the Shiv Sena-Congress-NCP combine called the Maha Vikas Aghadi MLAs along with MLAs of other parties took oath on Wednesday. Meanwhile, Shiv Sena chief and Maha Vikas Aghadi front's chief ministerial candidate Uddhav Thackeray and wife Rashmi Thackeray met governor Bhagat Singh Koshyari on Wednesday morning.
The meeting lasted for around 45 minutes. The meeting comes a day ahead of the swearing-in ceremony of Uddhav Thackeray as the chief minister of Maharashtra. Uddhav Thackeray is scheduled to take oath as Maharashtra chief minister on Thursday at the Shivaji Park in Dadar.