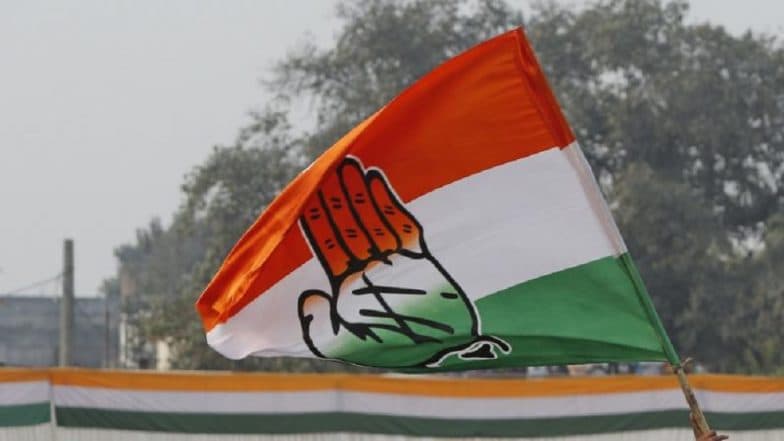 Bhopal, November 7: The Congress on Wednesday declared its fourth list of candidates for the upcoming Madhya Pradesh assembly elections 2018. Nominees from 29 constituencies have been named by the party in this list. Sanjay Singh Masani, the brother-in-law of Chief Minister Shivraj Singh Chouhan, has been fielded from Wareseoni seat.
The Congress had earlier declared three lists -- revealing the candidates from 155, 16 and 13 seats respectively. With this fourth list out, the party has so far revealed its candidates from 213 of the 230 constituencies. CM Shivraj Singh Chouhan Jolted by Brother-in-Law Ahead of Polls.
The ruling Bharatiya Janata Party, on the other hand, has named its candidates from 194 constituencies so far. The remainder needs to revealed before November 9, which is the last date slated by the Election Commission for the filing of nominations.
Madhya Pradesh Assembly Elections 2018: Constituency-Wise Details of Candidates Named by the Congress in 4th List
INC COMMUNIQUE

Announcement of Congress candidates for the ensuing elections to the Legislative Assembly of Madhya Pradesh. @INCMP pic.twitter.com/4y08xm5JeL

— INC Sandesh (@INCSandesh) November 7, 2018
Madhya Pradesh will go to polls in a single phase on November 28, along with the state of Mizoram. The results in both the states, along with Chhattisgarh - which will be contested on November 12 and 20 - and Rajasthan and Telangana - where all seats will be contested on December 7, will be declared on December 11.
In MP, the pre-poll surveys have given Congress the edge moving into the elections. An average of most opinion polls predict the Congress to bag 120-130 seats -- significantly above the halfway majority mark of 115.