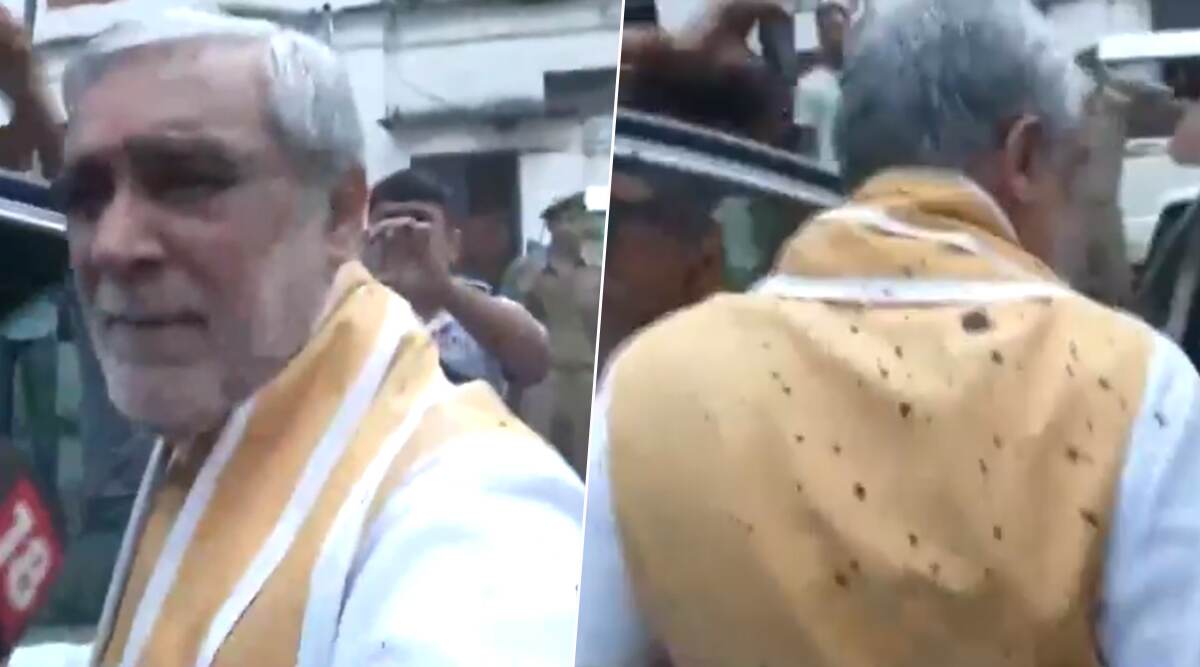 Patna, October 15: A man threw ink on Union Minister of State for Health Ashwini Kumar Choubey on Tuesday when he visited a government-run hospital in Bihar's Patna to check on patients. The man, who threw ink on Ashwini Kumar Choubey, fled after the incident. The minister was targetted when he arrived at Patna Medical College and Hospital to see dengue-affected patients.
The identity of the person involved in the ink attack was not immediately known. Following the ink attack, Ashwini Choubey said it was an attack on public and democracy. The minister, who is known for making controversial remarks, recently faced flak for holding Hathiya Nakshatra responsible for floods in Bihar. The rainfall that occurs during the last week of the Ashvin month is called Hathiya Nakshatra.
The unexpected 'heavy to extremely heavy rain' claimed many lives, crippling normal life, especially in Patna where record rains caused heavy water-logging. Water gushed into houses, shops, clinics and offices in the state capital. Since roads were flooded, boats had been deployed to rescue and evacuate stranded people. The JDU-BJP coalition government in Bihar faced people's ire when rains wreaked havoc in the state.
Last year, Ashwini Choubey made a controversial remark on former Congress President Rahul Gandhi. He said that Rahul Gandhi's status is like gandi nali ka keeda (worm in a filthy gutter). He also said that the Congress leader was suffering from a mental disorder.