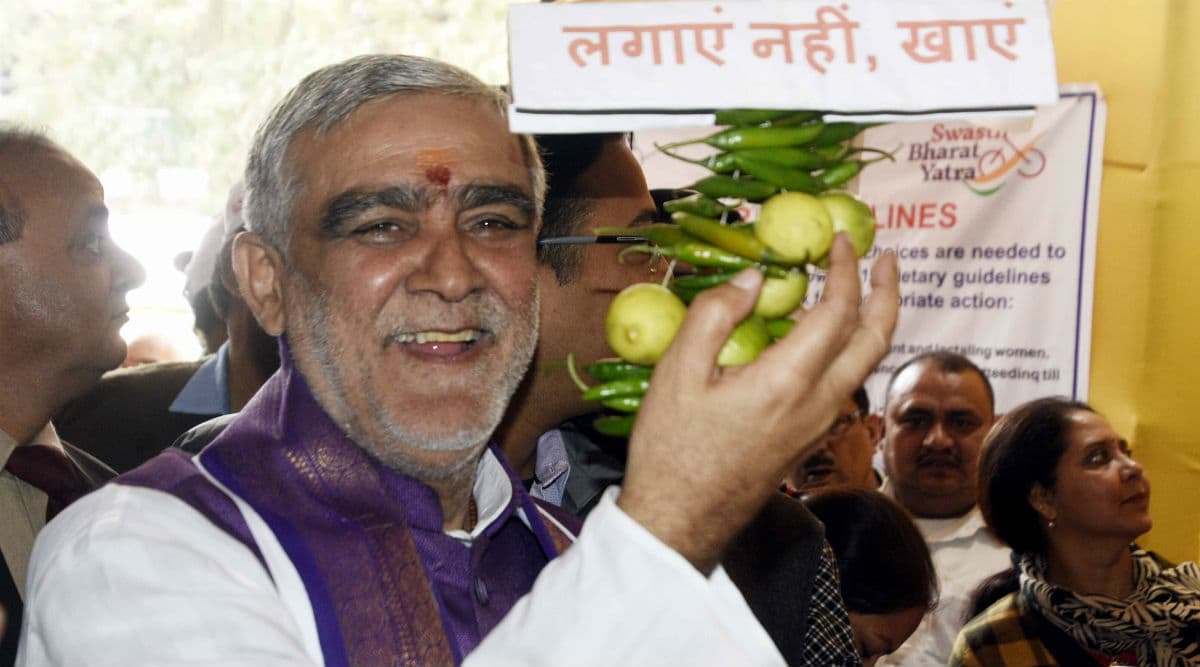 New Delhi, September 30: Union Minister of State for Health, Ashwini Kumar Choubey on Monday held Hathiya Nakshatra responsible for heavy rains that have wreaked havoc in Bihar. Ashwini Kumar Choubey said that sometimes the Hathiya Nakshatra rainfall causes serious consequences, adding that the government was prepared to tackle the situation. Heavy rains have crippled normal life in Bihar. Bihar Deputy Chief Minister Sushil Kumar Modi, Stranded at His Patna Residence, Rescued; Watch Video.
"Bihar has been witnessing heavy rains since past few days. Sometimes, rains during Hathiya Nakshatra cause serious damages. It has turned into a natural calamity in Bihar. We are in contact with the state government," Ashwini Choubey told reporters. The Bharatiya Janata Party (BJP) blamed the Opposition for lack of development in the state. "Due to previous governments, Bihar hasn't been developed," he added.
What is 'Hathiya Nakshatra'?
In the last week of the Ashvin month, heavy rains occur. The Ashvin month is the seventh month of the lunisolar Hindu calendar, the Vikram Samvat. The rainfall that occurs during the last week of the Ashvin month is called Hathiya Nakshatra. Famers believe a good spell of downpour arrives during Hathiya Nakshatra, which helps their crops. However, this year, incessant rainfall during the period has caused a flood-like situation in several parts of Bihar.
The unexpected 'heavy to extremely heavy rain' has so far claimed the lives of 29 people, crippling normal life, especially in Patna where record rains caused heavy water-logging. Water gushed into houses, shops, clinics and offices in the state capital. Since roads are flooded, boats have been deployed to rescue and evacuate people.
The Centre has deployed as many as 19 teams of NDRF to conduct rescue and evacuation operations along with other agencies in the flood-affected areas of the state. As many as 29 people have died so far in rain-related incidents in the state.