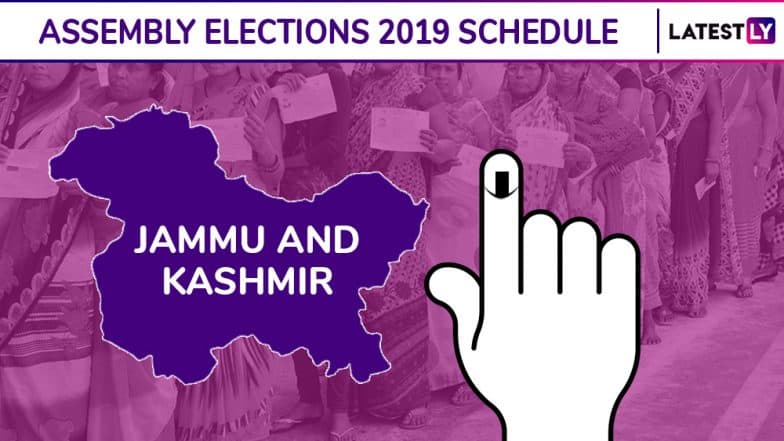 Srinagar, March : The Election Commission of India (ECI) on Sunday announced dates for Lok Sabha elections 2019 but ruled out holding assembly polls in Jammu and Kashmir simultaneously. However, polling for general elections in Jammu and Kashmir will held in five phases. The first phase will be held on April 11, second on April 18, third on April 23 and fourth on April 29 and fifth on May 6. The results of Lok Sabha elections 2019 will be declared on May 23. Lok Sabha Elections 2019 Schedule Announcement by ECI Live News Updates. 
Earlier today, it was speculated that the elections in Jammu and Kashmir might be delayed given the tight security situation in the region. J&K Assembly's six year term was to end on March 6, 2021, but it got dissolved after a ruling coalition between the People Democratic Party (PDP) and the ruling Bharatiya Janata Party (BJP) fell apart. Lok Sabha Elections 2019 Schedule: Voting In 7 Phases From April 11 to May 19. 
Jammu and Kashmir is currently under President's rule since the collapse of the BJP-PDP coalition dispensation in June 2018. PDP president Mehbooba Mufti resigned as Chief Minister in June following the withdrawal of support by the Bharatiya Janata Party (BJP) to her government.
In 2014 assembly polls, the PDP won 28 seats, the BJP 25, the National Conference 15, the Congress 12 and others 7. Since no party had a majority in the 87-member assembly, the PDP and BJP had come together to form the government. No alliance was formed before the assembly polls.