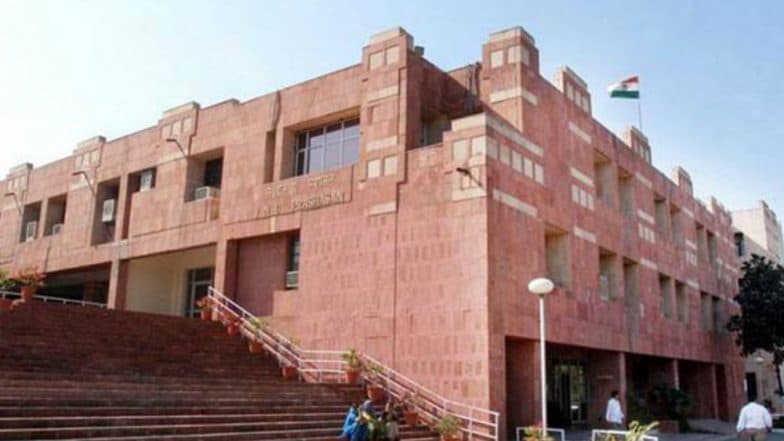 New Delhi, September 9: Counting of the votes polled in Jawaharlal Nehru University Student Union (JNUSU) elections was completed late on Sunday. As per the trends which have emerged, the Left Unity alliance is leading the electoral battle for all four posts - president, vice president, general secretary and joint secretary. The final results, however, were not published as the Delhi High Court has imposed a stay based on a petition.
The plea before the court which has blocked the release of official results was moved by two JNU students, who alleged that Lyngdoh Committee Rules were not strictly adhered to by the varsity authorities while conducting the polls. The HC bench, based on the petition, decided to put a stay on the release of results till at least September 17, when it would resume the hearing on their plea. Delhi Govt Says 'No Sedition' in JNU Case, Set to Reject Sanction Request Against Kanhaiya Kumar.
The Election Committee of JNU, which conducted the JNUSU polls today, has submitted results to the University's Dean of Students in a sealed envelope today.
Although the trends, including the number of votes polled by all candidates in the fray, have emerged on social media, the Election Committee of JNU has asked candidates as well as student unions to not to begin celebrations as the official declaration would depend on the court's outcome. Re-polling could be held if the Delhi HC rules in favour of the petitioners.
Trends Show All Left Candidates Leading:
All 4 central panel candidates of United Left are ahead of their nearest opponents by unassailable margins.

Aishe, Saket, Satish & Danish have leads of 1168, 2013, 1159, & 1778 votes respectively. The margins for VP & JS candidates are all-time records for any post in JNUSU.

— SFI JNU Unit (@SfiJnuUnit) September 9, 2019
For the President's post, the Left Unity alliance had fielded Ashish Ghosh, who was primarily being challenged by Jitendra Suna of the Birsa Ambedkar Phule Students' Association (BIPSA) and Manish Jangid of the Akhil Bharatiya Vidyarthi Parishad (ABVP). Prashant Kumar of the National Students' Union of India (NSUI) was the fourth major candidate in the fray.
The Left candidate for the vice-president post was Saket Moon, whereas, the communist body had fielded Satish Chandra Yadav for the general secretary post. For joint secretary, Mohammed Danish was in fray on Left ticket for the joint secretary post.