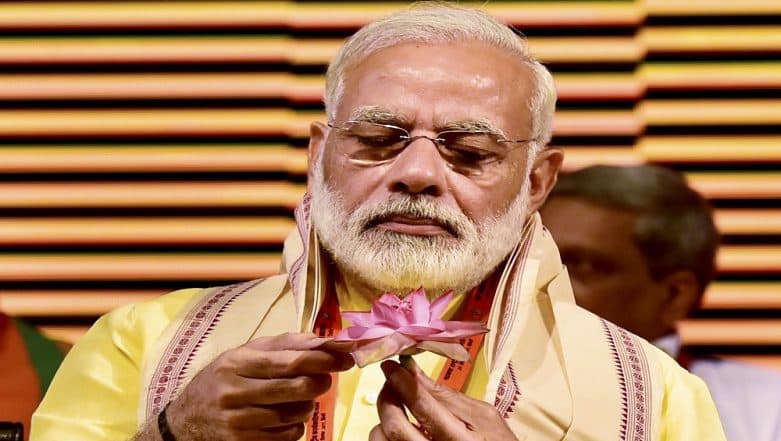 New Delhi, May 19: Not only exit polls, the satta bazar or betting market in Rajasthan's Phalodi on Sunday predicted a massive win for the Bharatiya Janata Party (BJP) and its National Democratic Alliance (NDA) in the Lok Sabha elections. While exit polls gave an average little over 100 seats for the Congress-led UPA, Phalodi satta bazar shows less than 100 seats for the grand old party in Lok Sabha polls.
According to bookies in Phalodi betting market, the BJP might win 270-290 seats in the Lok Sabha polls, My Nation reported. The NDA would get 305 seats, bookies said. The Congress would be restricted at 80, they said. Bookies are also of the view that the BJP may suffer a loss of 20-30 seats in Uttar Pradesh due to the alliance of the Samajwadi Party, Bahujan Samaj Party and Rashtriya Lok Dal, but the party would recover the damage by making inroads in West Bengal and Odisha.
The satta bazar said the BJP is expected to get some 50-60 seats as against the 71 last time in Uttar Pradesh. But it predicts 18-20 seats for the BJP in West Bengal and 10 in Odisha. Overall, the BJP is projected to increase its tally by 27-29 seats from these two states. The betting market also sees a major win for the BJP in Maharashtra and Karnataka.
The BJP is likely to win 37-38 seats on its own in Maharashtra, according to Phalodi betting market. In Karnataka, bookies predict the BJP tally to go up to 23. Almost every exit poll on Sunday said the BJP-led NDA will cross the majority mark of 272 seats in the Lok Sabha elections.