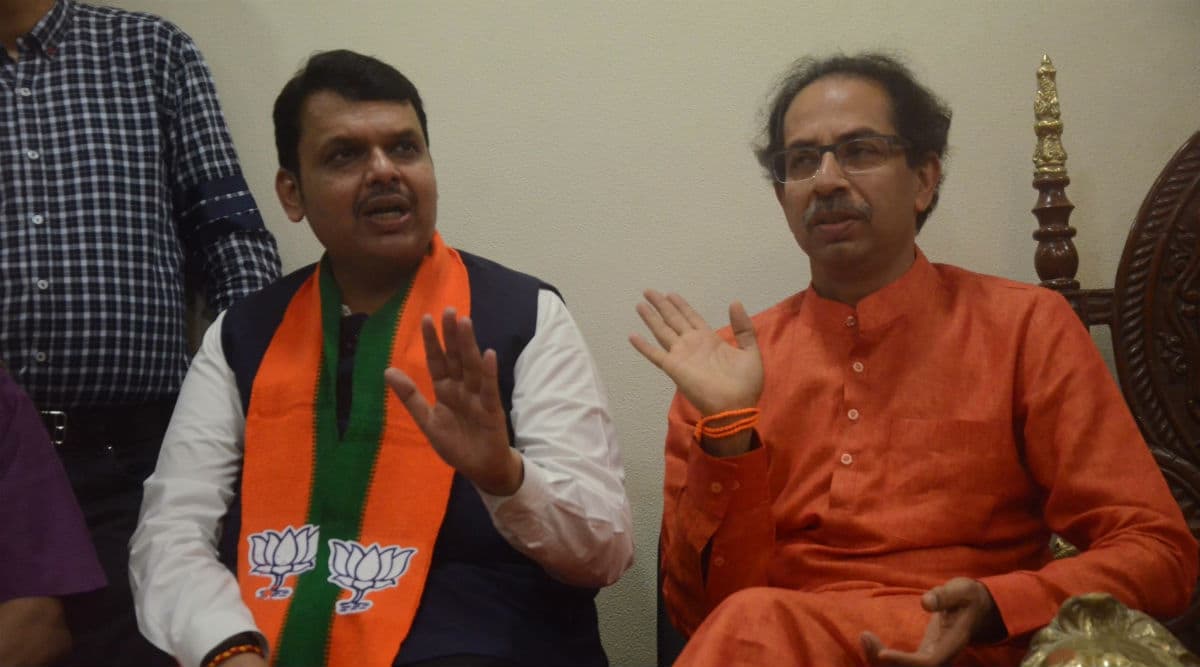 Mumbai, November 7: Shiv Sena President Uddhav Thackeray on Thursday reiterated that his party wants the Bharatiya Janata Party (BJP) to keep its promise made before the Lok Sabha elections. Shiv Sena has been saying that while sealing alliance for the Lok Sabha polls, Uddhav Thackeray was promised equal share in power, including Chief Minister's post, by BJP chief Amit Shah in presence of Maharashtra Chief Minister Devendra Fadnavis. From BJP-Led Minority Government to Shiv Sena-NCP-Congress Alliance, List of Likely Political Scenarios in Maharashtra.
"I don't want to break the alliance, but I want the BJP to implement what was decided during the Lok Sabha elections," Uddhav Thackeray told Shiv Sena legislators at a meeting in Mumbai. "We will hold discussions with BJP provided they agree to what was decided during the Lok Sabha polls. They can call me up if they decide to give us the Chief Minister's post for 2.5 years, otherwise, don't call me up," he said. Shiv Sena Should Accept Deputy CM Post For Aaditya Thackeray And Leave CM Chair For Devendra Fadnavis, Says Ramdas Athawale.
Reacting to Devendra Fadnavis's assertion that no promise was made to Thackeray over CM's post, the Shiv Sena President sought to know whether the Chief Minister was calling him a liar. "Our party has been borne out of self-respect... CM's statement was entirely inappropriate…If he is trying to prove that I was lying, then this is not appropriate. If BJP does not want to keep its word as decided, then what is the point in holding a discussion," Thackeray said.
Following the meeting, Shiv Sena legislator Abdul Sattar said that the entire party will stand by Uddhav Thackeray and support whatever decision he takes. While the alliance of BJP and Shiv Sena can form government in Maharashtra, the two allies are at loggerheads over CM's post.
BJP Explores Legal Options:
A delegation of BJP met Maharashtra Governor Bhagat Singh Koshyari today. After the meeting, BJP state chief Chandrakant Patil said that the party discussed legal options and political situation with Governor Koshyari. BJP leaders Girish Mahajan, Chandrakant Patil, Sudhir Mungantiwar and Ashish Shelar attended the meeting.