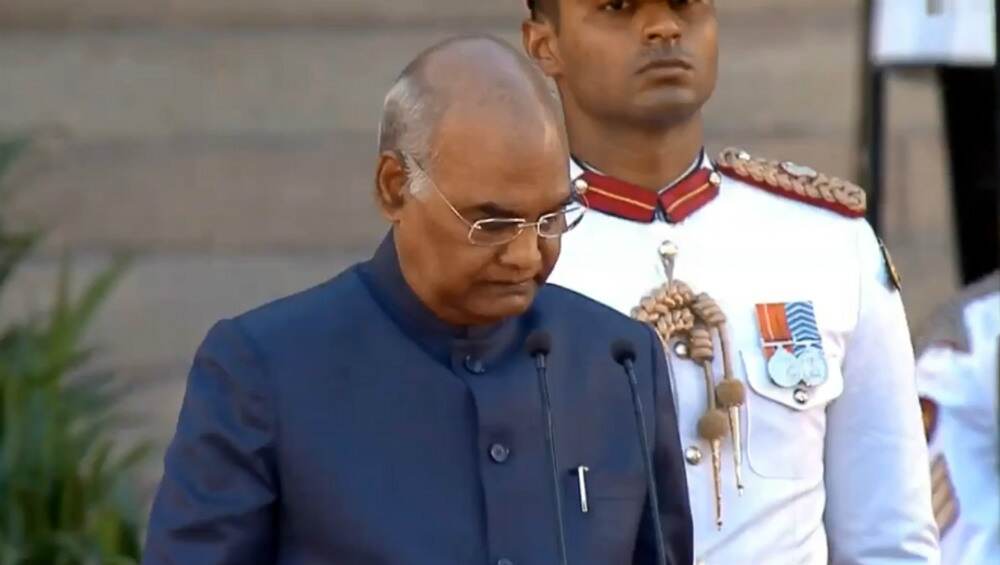 New Delhi, November 5: The petition to President Ram Nath Kovind seeking the dismissal of 11 Aam Aadmi Party (AAP) MLAs for holding "office of profit" has been rejected by him, said the statement issued by  the Rashtrapati Bhavan officials on Tuesday. The decision to dismiss the plea was taken by the President on October 28, after being advised on the matter by the Election Commission. EC Issues Clean Chit to 27 AAP MLAs in Rogi Kalyan Samiti Office of Profit Case.
The petition was submitted by activist Vivek Garg, who had accused the 11 legislators, including Transport Minister Kailash Gehlot, for being co-chairpersons of disaster management agencies across 11 districts. The post amounted to "holding an office of profit" -- which makes it liable for them to be disqualified, the petitioner had argued.
The Election Commission, which advised the President on the matter in August this year, said the positions which have been cited by the petitioner cannot be considered as office of profit as the legislators were drawing "no remunerations" from them.
The 11 legislators who have been cleared of the charge include Rajesh Gupta (Wazirpur), Sarita Singh (Rohtash Nagar), Dinesh Mohania (Sangam Vihar), Amanatullah Khan (Okhla), Kailash Gahlot (Najafgarh), Sanjeev Jha (Burari), Nitin Tyagi (Laxmi Nagar), Praveen Kumar (Jangpura), Pawan Kumar Sharma (Adarsh Nagar), Dutt Sharma (Ghonda) and Jarnail Singh (Tilak Nagar).
In March 2018, the Delhi High Court had overturned the disqualification of 20 AAP MLAs who were charged by the Election Commission of holding "office of profit". The legislators, who were given the additional task of parliamentary secretaries by Chief Minister Arvind Kejriwal, were charged by the EC of holding "office of profit". The Commission's decision was nullified by the court calling it "bad in law".