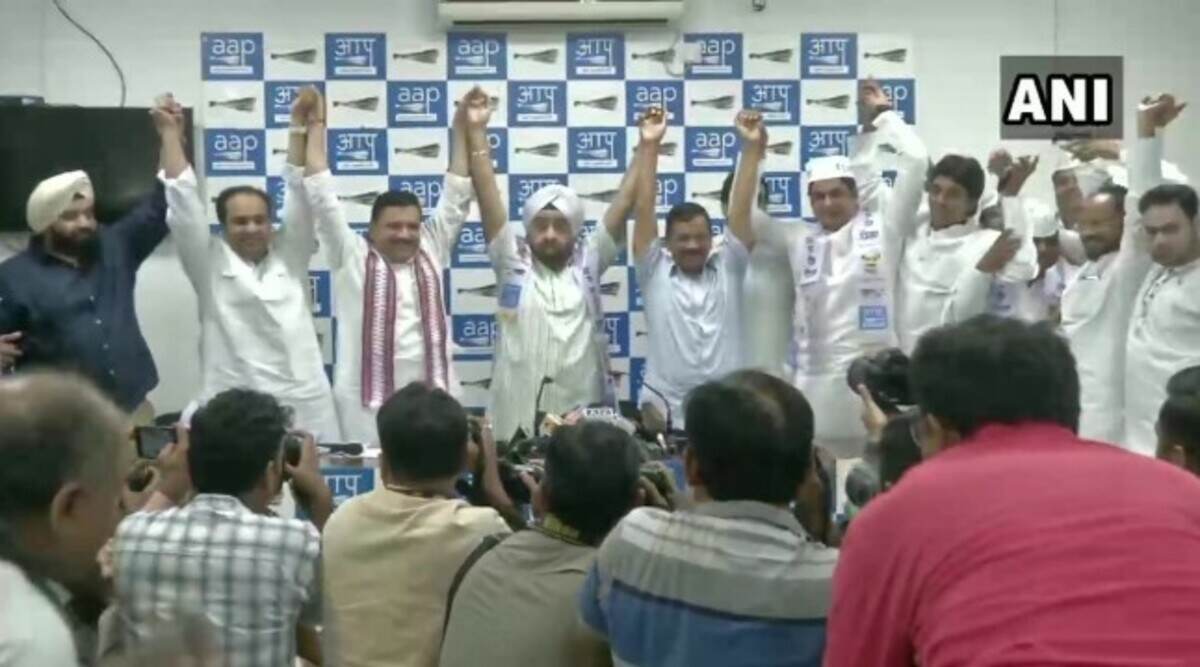 Delhi, October 6: Months before the Delhi Assembly Elections 2020, Indian National Congress received a big blow when four-time MLA from Chandni Chowk, Parlad Singh Sawhney joined the Aam Aadmi Party. He joined the party in presence of Delhi Chief Minister Arvind Kejriwal. The 68-year-old was first elected as an MLA in 1998 and continued to represent Chandni Chowk until 2015 when former AAP MLA Alka Lamba defeated him. Ajoy Kumar, Former Jharkhand Congress Chief, Joins AAP.
The veteran politician, who reportedly wants to field his son from Chandni Chowk, is understood to have that Congress might prefer Alka Lamba who recently crossed to the Congress from AAP. Ashok Tanwar, Former Haryana Congress Chief, Resigns From Party a Day After Being Named in Star Campaigners List For Assembly Elections 2019.
Parlad Singh Sawhney Joins AAP:
Delhi: Senior Congress leader and former four term MLA from Chandni Chowk,Parlad Singh Sawhney joins Aam Aadmi Party in presence of CM Arvind Kejriwal pic.twitter.com/OTOj7VCeJD

— ANI (@ANI) October 6, 2019
Sawhney is the thir former Congress MLA to leave the grand old party. During Lok Sabha Elections 2019, Raj Kumar Chauhan, popular Dalit face, had joined the Bharatiya Janata Party. A few days later, Surinder Pal Singh also crossed over from Congress to the Saffron Party.