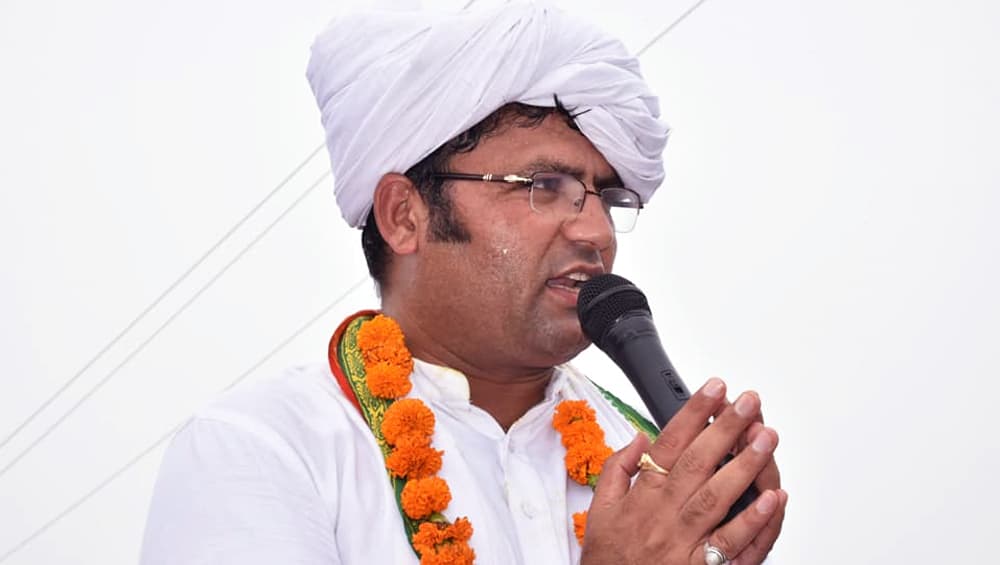 Chandigarh, October 5: In a big blow to Indian National Congress (INC) ahead of Haryana Vidhan Sabha polls, former Congress state chief Ashok Tanwar resigned from the party's primary membership on Saturday. Tanwar announced his resignation on Twitter and posted his resignation letter addressed to party president Sonia Gandhi in which he said, "Congress is going through existential crises, not because of its political opponents but because of serious internal contradiction."
"I after several months of consideration tender my resignation from the primary membership of the Congress party, which I nurtured from my sweat and blood. My fight is not personal but against the system which is destroying the grand old party," the letter said. Ashok Tanwar in Congress Star Campaigners List for Haryana.
Tweet by ANI:
Former Haryana Congress Chief, Ashok Tanwar resigns from primary membership of the party. (File pic) pic.twitter.com/hBWgdqjpTM

— ANI (@ANI) October 5, 2019
Interestingly, on Friday, Tanwar, who was dropped from the list of candidates in Haryana Assembly Elections, had found a spot on the party's star campaigners along with party biggies like Rahul Gandhi and Sonia Gandhi.
Tanwar, who was replaced as Haryana Congress chief by Kumari Selja, had accused Haryana PCC of alleged irregularities in the distribution of tickets. Tanwar also claimed that Haryana Congress has turned into "Hooda Congress" referring to former CM Bhupinder Singh Hooda.