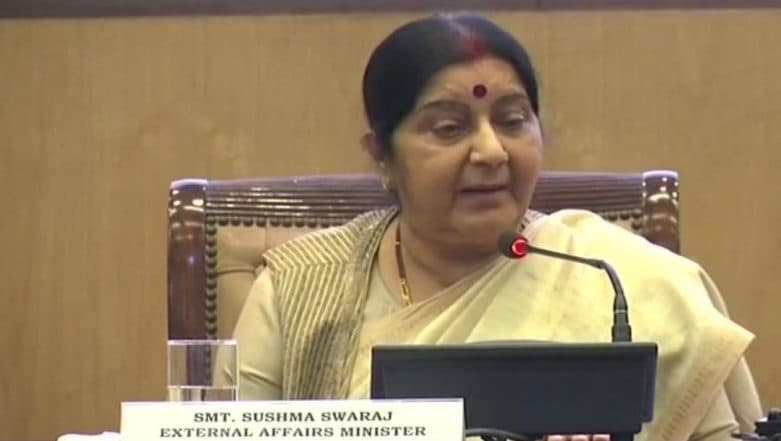 Mumbai, March 10: Senior BJP leader and External Affairs Minister Sushma Swaraj said the "third surgical strike" will be done by voters on the Opposition. "Surgical strikes after the Uri attack and air strike after Pulwama terror attack shows the commitment shown by Prime Minister Narendra Modi towards the security of the nation. I assure you that country is in safe hands," Swaraj said while addressing an event here.
"The third surgical strike will be done by the voters of this country on the hopes and aspirations of the opposition, by proving wrong all the predictions and calculations by the political pundits. Lok Sabha Elections 2019 Begins from April 11 to May 19, Vote Count on May 23.
The voters, by voting for Narendra Modi with a higher majority, will do the third surgical strike," she added. Sushma further stated that the Opposition is more interested in bringing down the morale of the Armed Forces rather than glorifying their achievements.
"If someone asks for proofs (for IAF air strikes), ask them, had our forces gone to kill the terrorists there or to collect their bodies from that country? Do such people, who question the achievements of the Indian Army and ask for proof of their achievements, really deserve your votes? The opposition is more interested in bringing down the morale of Indian forces," she said.