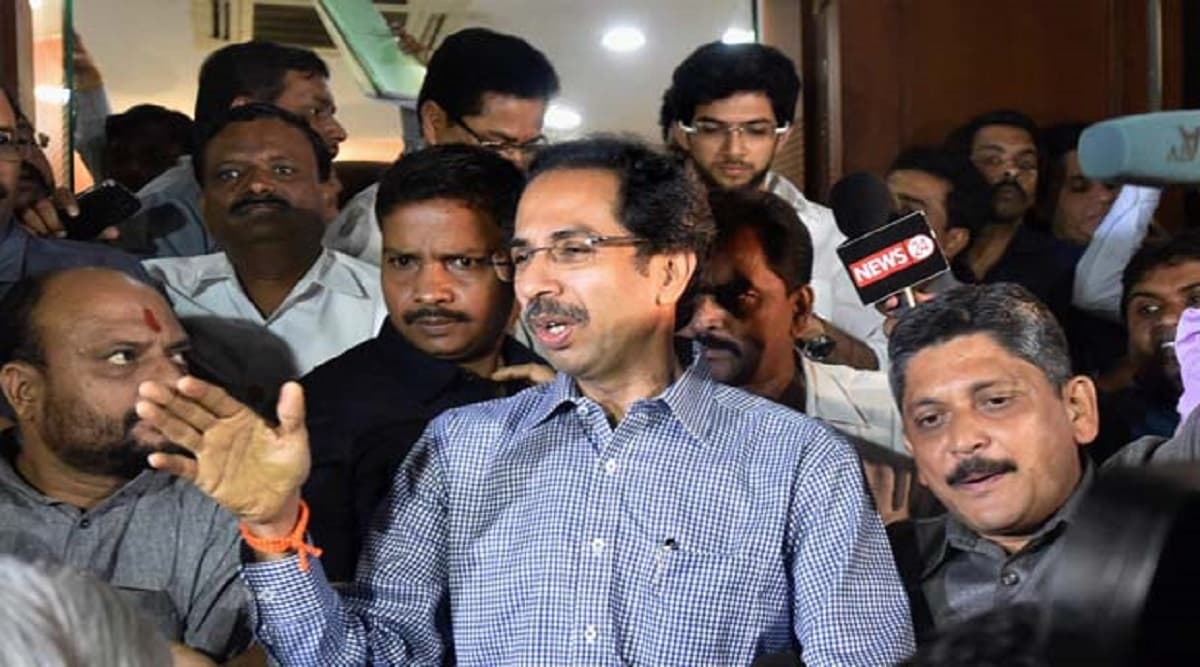 Mumbai, November 30: The Uddhav Thackeray-led Maha Vikas Aghadi government will undertake the vote of confidence in the Maharashtra assembly later today. The newly formed government, comprising of three political parties - the Shiv Sena, the Nationalist Congress Party (NCP) and the Congress - will have to prove the support of at least 145 legislators. Devendra Fadnavis Slams Thackeray's Decision on Aarey Metro Car Shed.
The coalition government claims to enjoy the support of 166 MLAs, way above the halfway majority mark. The largest stakeholder in the alliance is Sena, with 56 MLAs, followed by the NCP (54) and Congress (44). Two MLAs each from the Samajwadi Party and Vikas Bahujan Aghadi, along with eight independents are also supporting the Thackeray government.
Update by ANI
Leaders of Maha Vikas Aghadi to meet at Vidhan Bhavan at 9.30 am today over confidence vote and Speaker election https://t.co/Z0By1cAKSj

— ANI (@ANI) November 30, 2019
Thackeray, 59, is the first member of his influential political family to occupy the chief ministerial post. He has also ended the party's 20-year drought from from the helm of power in the state.
The Maha Vikas Aghadi government was formed after hectic rounds of realpolitik. The Shiv Sena, which had contested the polls last month in alliance with the ruling BJP, broke their pre-poll pact after the results. The latter's refusal to share the chief ministerial post was cited by Sena as the reason to break ranks.
Subsequently, Sena negotiated a post-poll pact with the Opposition - the Congress and the NCP - to form the government. The three parties have shared the 42 ministerial berths with the ratio of 16:15:12. Sena, being the largest party, has kept the largest share followed by the NCP and the Congress.