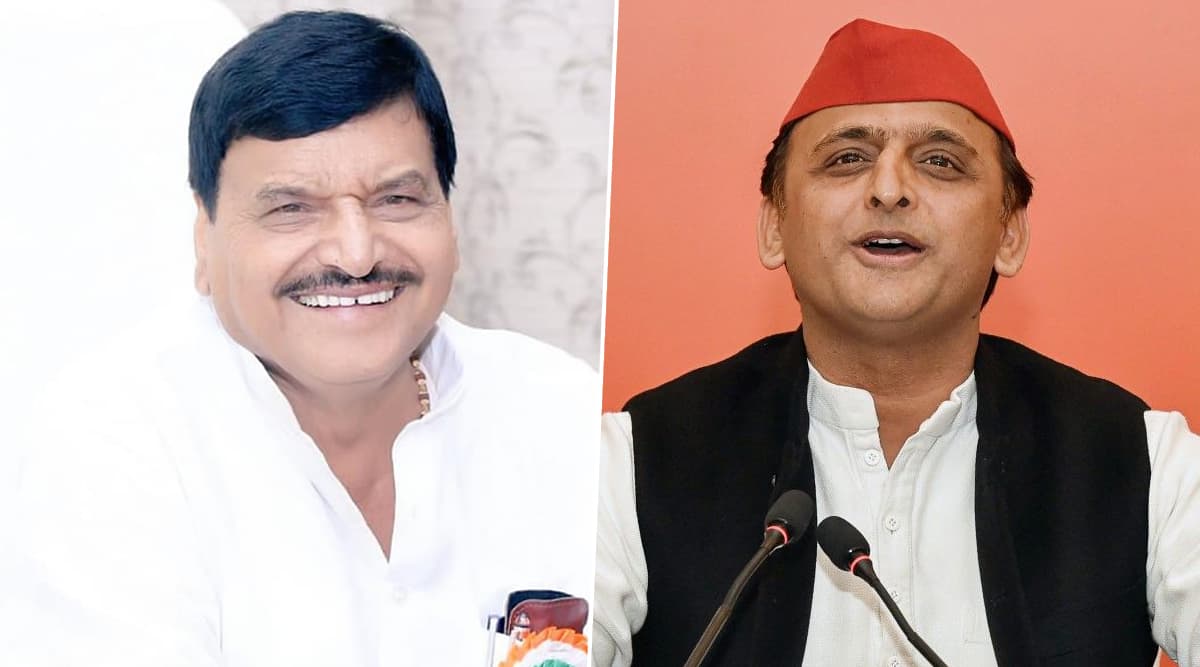 Lucknow, November 20: Pragatisheel Samajwadi Party Lohia (PSPL) chief Shivpal Singh Yadav on Tuesday said that he was ready to form an alliance with the Samajwadi Party (SP) for the 2022 Uttar Pradesh assembly elections. Shivpal Singh Yadav not only endorsed SP chief Akhilesh Yadav as a chief ministerial candidate, but also added that he doesn't aspire for CM's post. Akhilesh Yadav, however, did not react to his estranged uncle's olive branch.
"I have always favoured unity and if Samajwadi Party and PSPL come together, we can form the next government in Uttar Pradesh. I want to clarify that I am not a candidate for the chief minister's post. My priority is to ensure the victory of Samajwadi ideology because that is what I have imbibed in my training under Netaji (Mulayam)," Shivpal told reporters on Tuesday. He further clarified that CM's post won't be a bone of contention. Priyanka Gandhi Vadra As CM Candidate in 2022, Demand Party Workers in Rae Bareli.
"If Akhilesh agrees, then we will form government. He would have become CM earlier also. I never aspired to become the chief minister)," Shivpal added. He suggested that if the family comes together on the 81st birthday of SP founder Mulayam Singh Yadav, it would be the biggest gift for him. Mulayam Singh Yadav will celebrate his 81st birthday on November 22. Notably, Akhilesh Yadav has ruled out any alliance with Shivpal's PSPL.
The SP president remained silent on Shivpal's offer and directed all district units of his party to celebrate Mulayam Singh Yadav's birthday in Lucknow. Shivpal, however, announced that the birthday of Mulayam Singh would be celebrated in Sefai, their native village. It remains to be seen whether Mulayam Singh chooses Lucknow or Sefai to celebrate his special day.