Section 377 in India makes gay sex a crime. In a country that even in 2018 is largely homophobic, it isn't surprising that its leaders, too, disapprove of homosexuality and deem it against the natural order. In the recent past, many political leaders have commented on homosexuality. As the Supreme Court is hearing pleas seeking scrapping of Section 377, Bharatiya Janata Party MP Subramanian Swamy has commented on homosexuality saying that it is unnatural and can be cured.
But this is not the first time when an Indian politician has made controversial remarks about gay sex. Many leaders holding relevant political positions in the country have in the recent past made regressive remarks on homosexuality. Take a look –
External Affairs Minister Sushma Swaraj, criticising the misuse of altruistic surrogacy said it is against our culture for homosexuals to opt for it.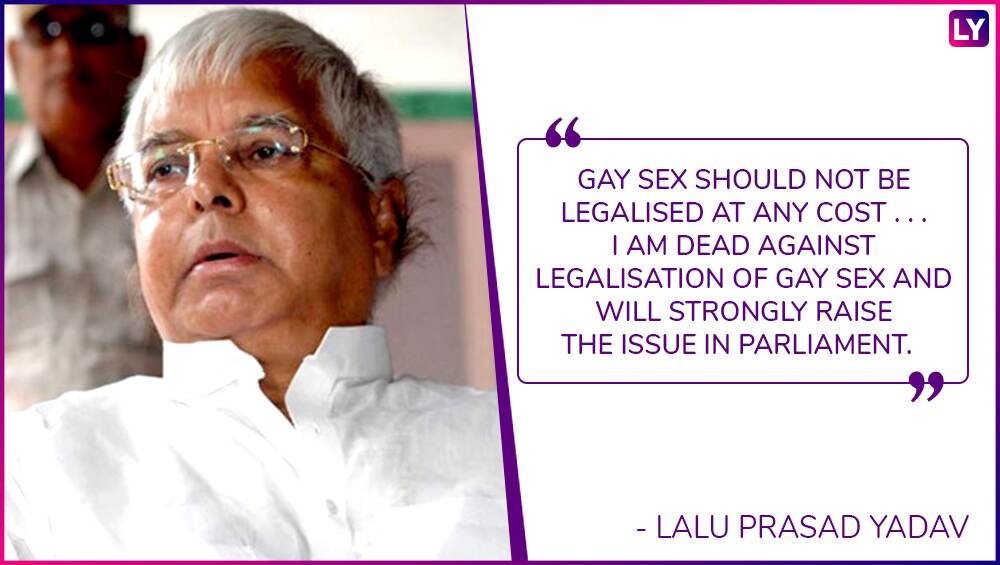 RJD chief Lalu Prasad Yadav too has spoken harshly against gay sex and said it must be criminalised.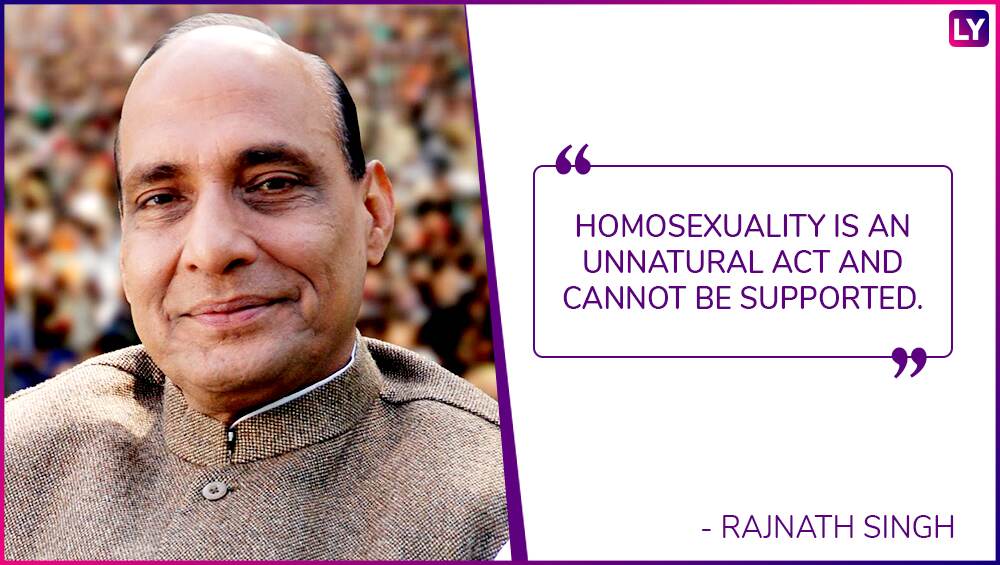 Rajnath Singh, Minister of Home Affairs, in an interview, condemned homosexuality saying it is against the natural order.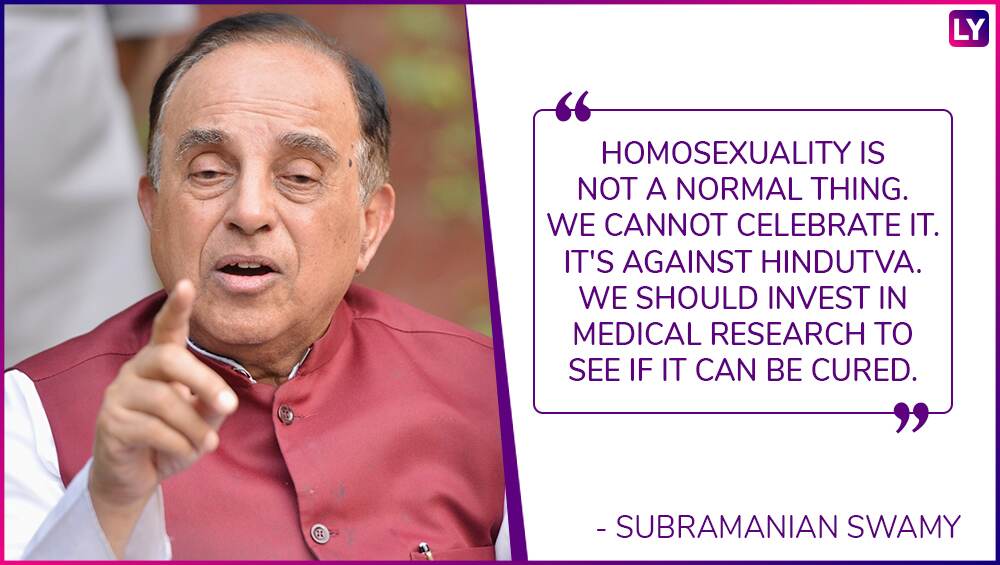 Subramanian Swamy on Tuesday, when the Supreme Court is hearing pleas regarding scrapping the Section 377 of the Indian Penal Code, made a remark stating that homosexuality is against Hindutva.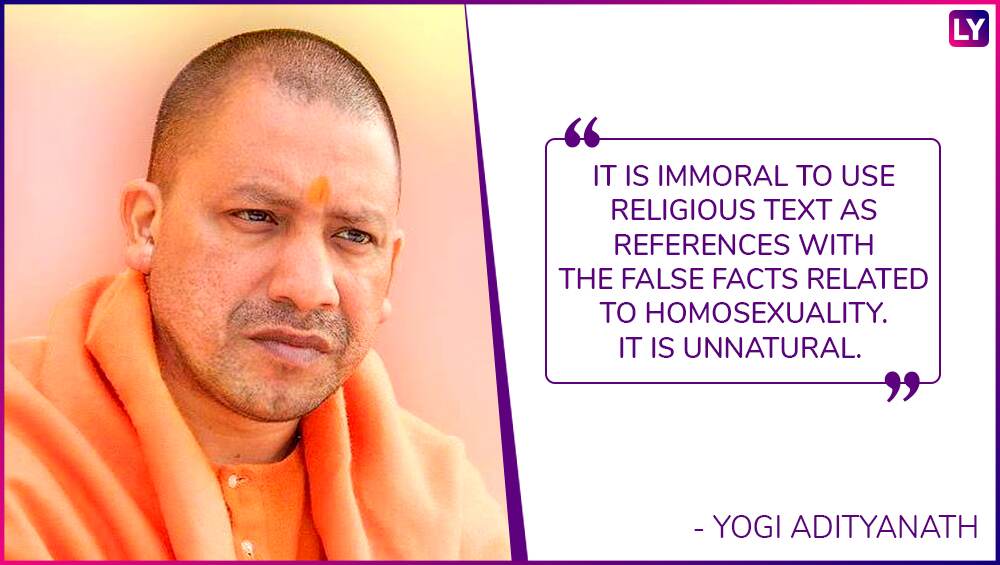 Welcoming the Supreme Court's verdict in 2013, which declared gay sex illegal in India, Uttar Pradesh Chief Minister Yogi Adityanath claimed that homosexuality is unnatural.
One of the main reasons why our society at large is so critical of and against gay rights is that there are many stereotypes associated with homosexuality. And the thought process of our leaders is reflective of that ignorance.