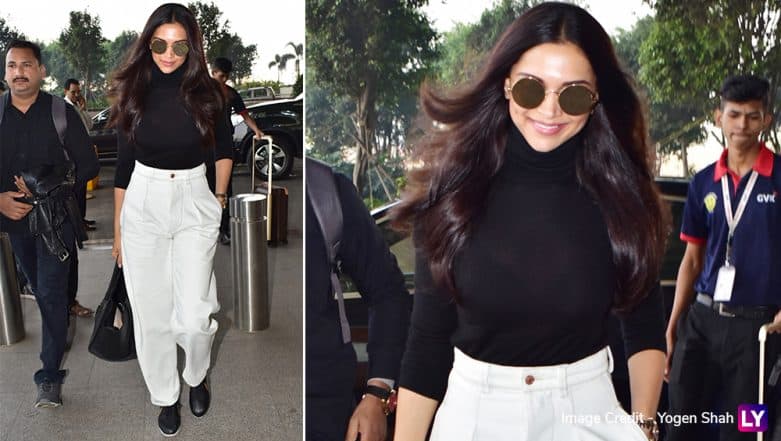 Airports look trend is currently in and celebs have started taking it seriously. Walking past the airport is no more a regular thing as the paparazzi is always ready with their cameras to click these celebs exiting or entering it. Now, even Bollywood stars well aware of the fashion police and so they too pick the best of the outfits to flaunt. The recent one who successfully managed to nail the airport look is Deepika Padukone! xXx: Return of Xander Cage: Vin Diesel Shares a Throwback Pic With Deepika Padukone, Makes Fans Curious.
The newly-wed actress was seen in a regular, casual outfit which you and me can easily pull off. It was a black polo tee paired with white loose pants. The outfit is something that some of you even might have in your wardrobe at this very moment. You just have to pair it in a right way with right amount of make up and voila! You get your own customised DP look at home!
Now, we don't know whether it is the outfit or the combination that has created the magic. Or is it looking cool because THE Deepika Padukone is wearing it? Also, those shades and that glistening smile adds brownie points to the whole 'perfect look'. Check out the pics below.
Deepika Padukone Flaunting Her Pap Face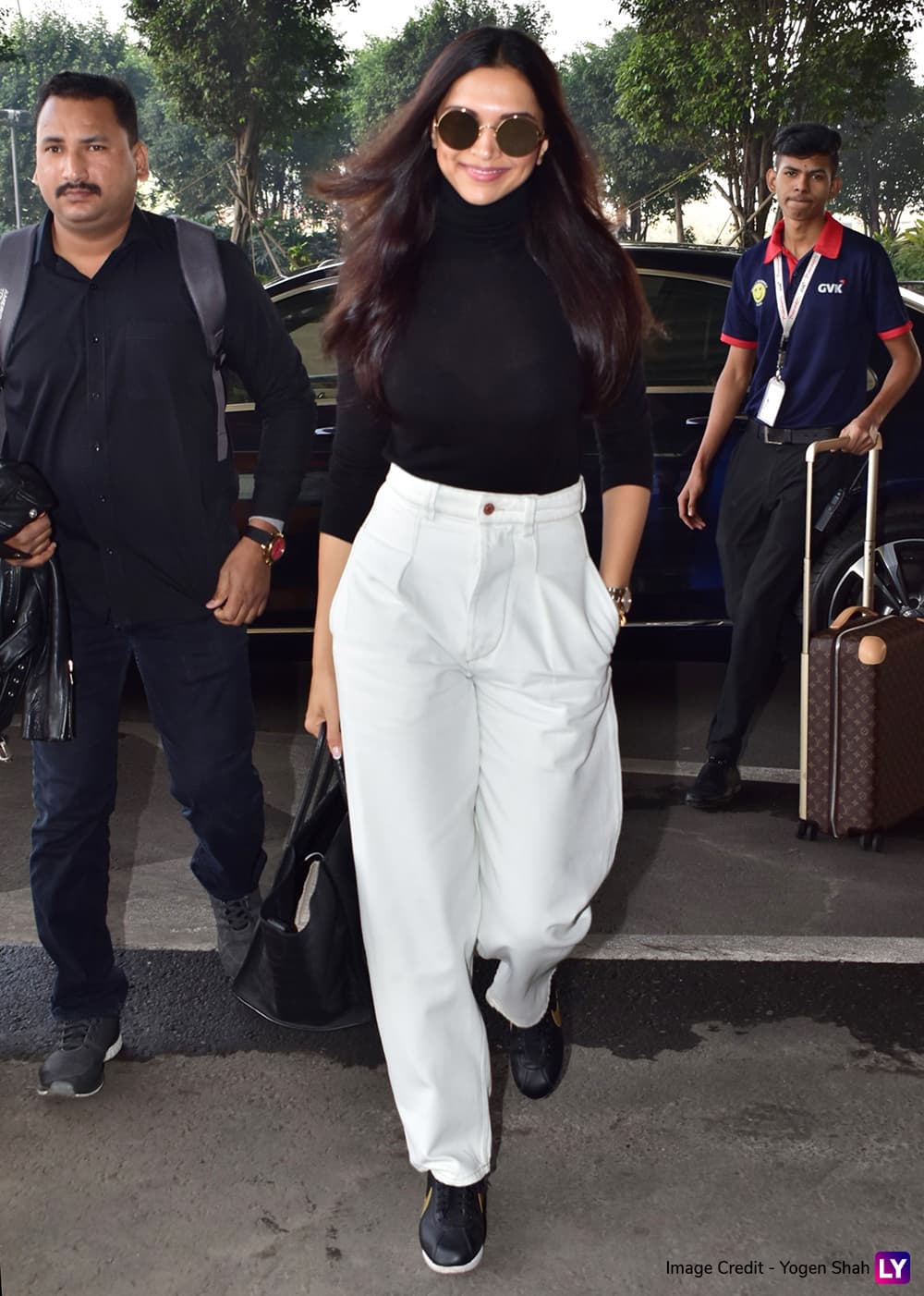 Deepika Padukone Pulls off the Basic Combination With Ace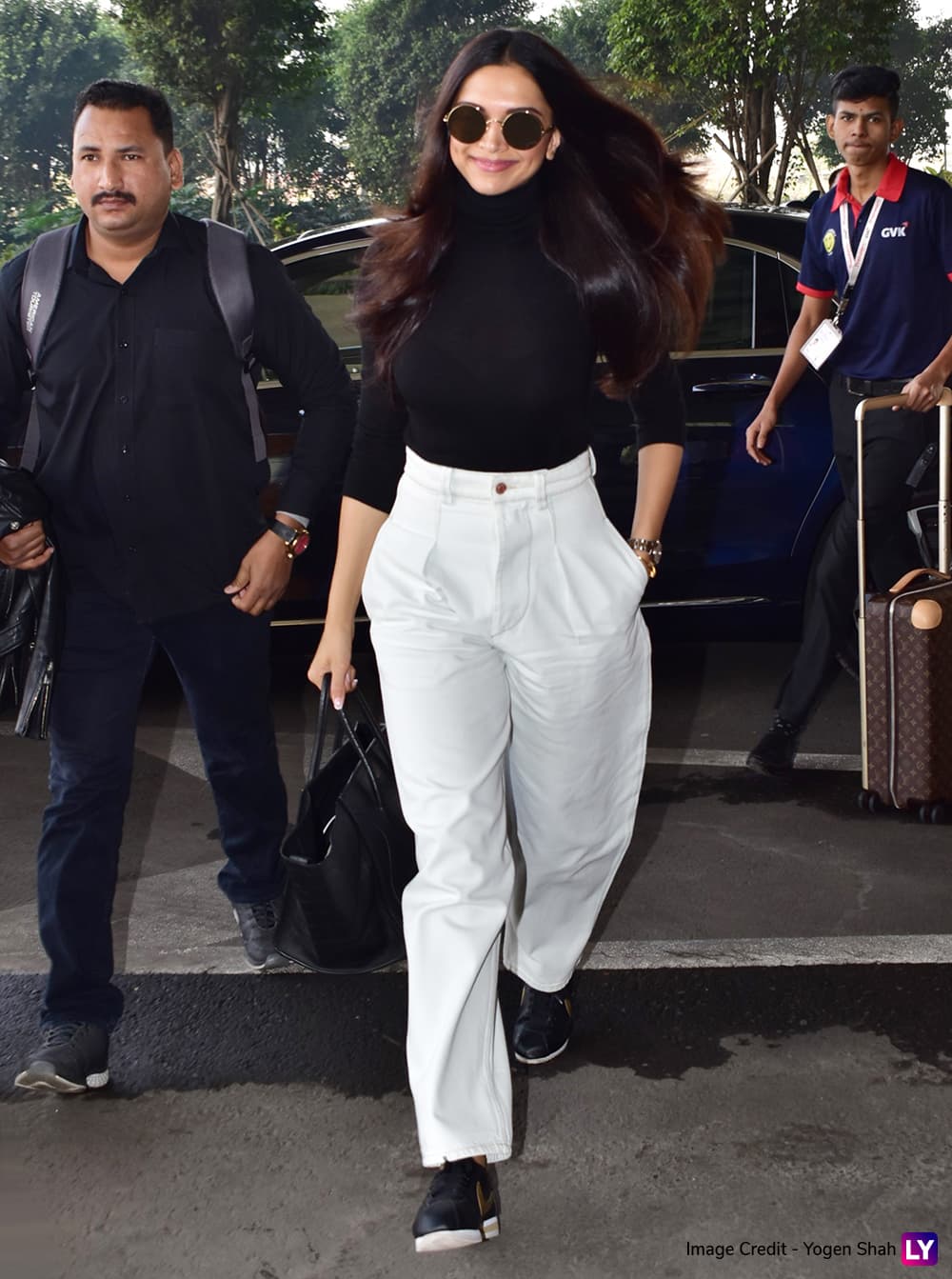 Don't Miss Her Gorgeous, Silky Hair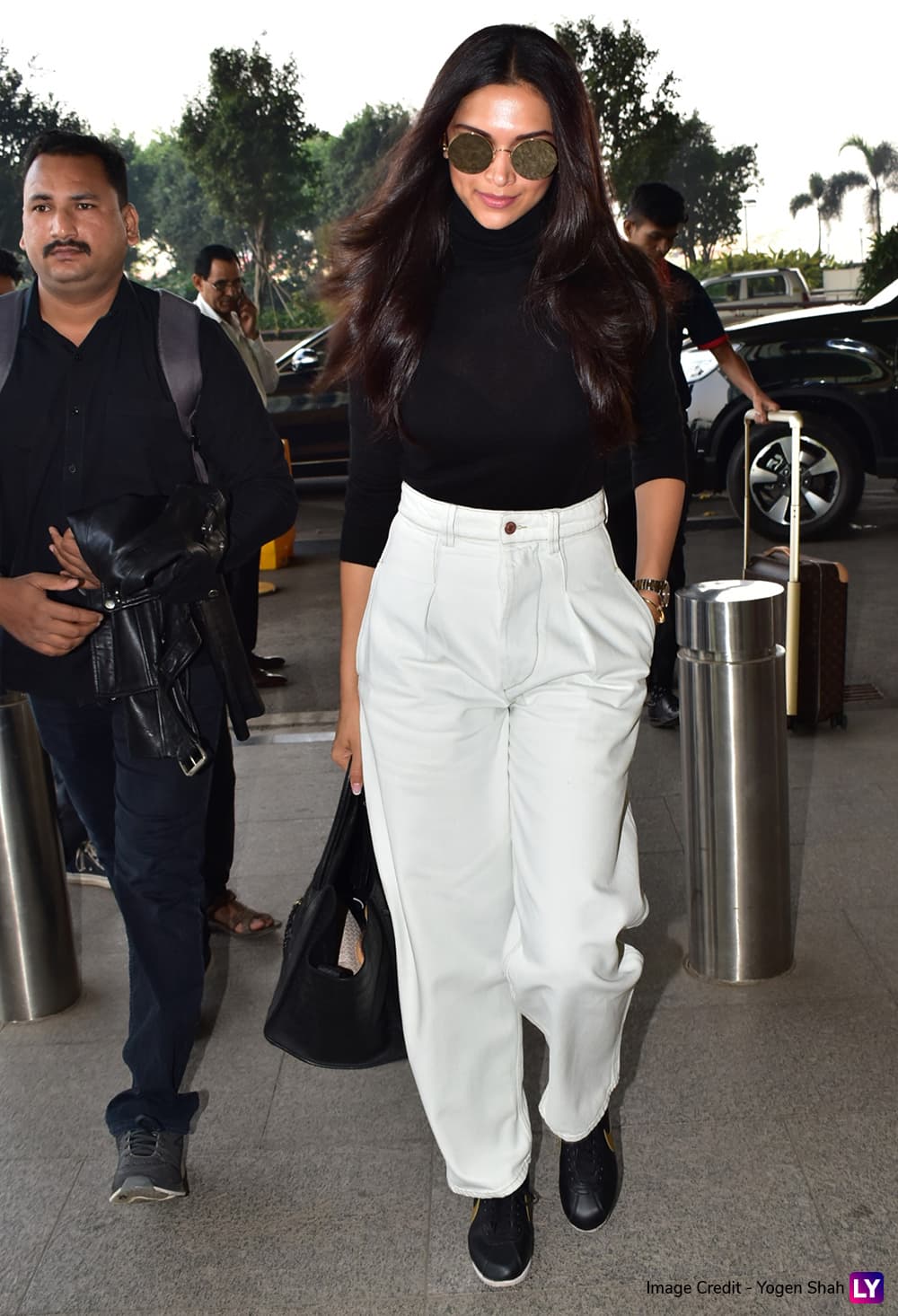 Bag and Shoes Too!
Also, let us tell you that we are not the only ones who is crushing over DP's fashion sense. Remember how Alia Bhatt in an episode of Koffee With Karan 6, said that she wants to borrow the signature 'pap face' from Deepika? The Chhapaak actress is known to have that customary style of letting her silky hair down and flashing that dimpled smile. Well, these pictures again remind us why the 33-year-old actress has her airport fashion game on point!