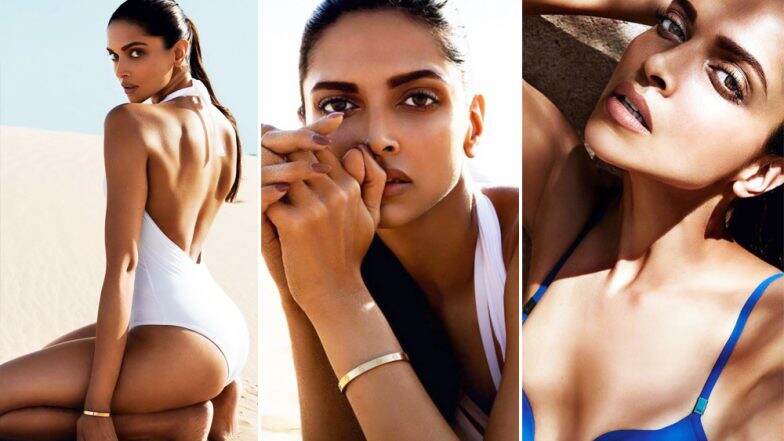 Deepika Padukone needs no reason to look hot. Blessed with a tall and lean frame, she's able to make our jaw drop every time she decides to step out, especially with her photoshoot outings. While we have seen some of her sizzling shots in the past, this one easily goes a notch higher and how! Posing as the cover girl for GQ India's December issue, DP certainly makes this cold month feel a bit warmer. With her sizzling hot pictures and that intense gaze, she'll definitely make all boys go weak in their knees. Ranveer Singh wasn't exaggerating when he said that he's marrying the most beautiful woman in this world. However, looking at her current clicks, we would like to add some more adjectives that justify this reel life queen in a correct way. Deepika Padukone REFUSES to Play Draupadi in Aamir Khan's Mahabharata, Courtesy Thugs of Hindostan Debacle?
On days when DP isn't blowing your minds with her stellar performances, she's busy shooting such insanely hot photoshoots that would even put Victoria's Secret Angels to shame. Blame it on the fangirl in us but DP sure deserves all the attention that we are showering on her. With her tanned body and sultry expressions, she looks hotter than the tropics. : IShe's a lethal combination of everything that's good and hot. We wonder if we should agree with the 'Befikre' star when he called himself lucky for having her in his life. Deepika Padukone Flaunts Her Sexy Long Legs in the Latest Pictures from Her GQ Magazine Photoshoot – See Hot Pics.
Of course, the magazine is known for unleashing the never-seen-before side of an actress but Deepika adds her own touch to it. That further makes her different pics look enchanting and alluring. On a scale of 1 - 10, if we are asked to rate her hotness in these new clicks, we would either prefer giving her 10/10 or even 12/10 if that's not too much.