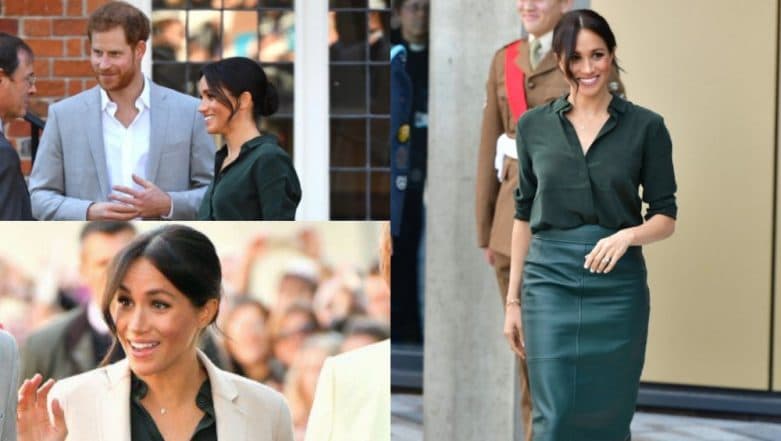 Meghan Markle, Duchess Of Sussex sure has a fashion sense unlike the other royals from the Victorian family. Which is a good thing because she continues to surprise by going against the traditional norms! At her recent visit to Sussex for the first time since receiving the royal title in an effortless green ensemble and a light pink Armani coat. She completed the look with a lovely green Demi bag. Meghan Markle's accent Creates Twitter Storm
Her look has risen to fame not just by fashion critics who have fawned over the look but also by fans who immediately snagged the look from the racks! Her complete ensemble cost about £4,780 (approximately Rs 4.56 lakhs). Out of her complete ensemble, the Demi bag designed by Uruguayan-born designer Gabriela Hearst is the most expensive accessory that cost £1,695 (approximately Rs 1.62 lakhs) whereas the most popular item of clothing on her that got snagged from the rack was the green leather pencil skirt by Hugo Boss, which cost £369.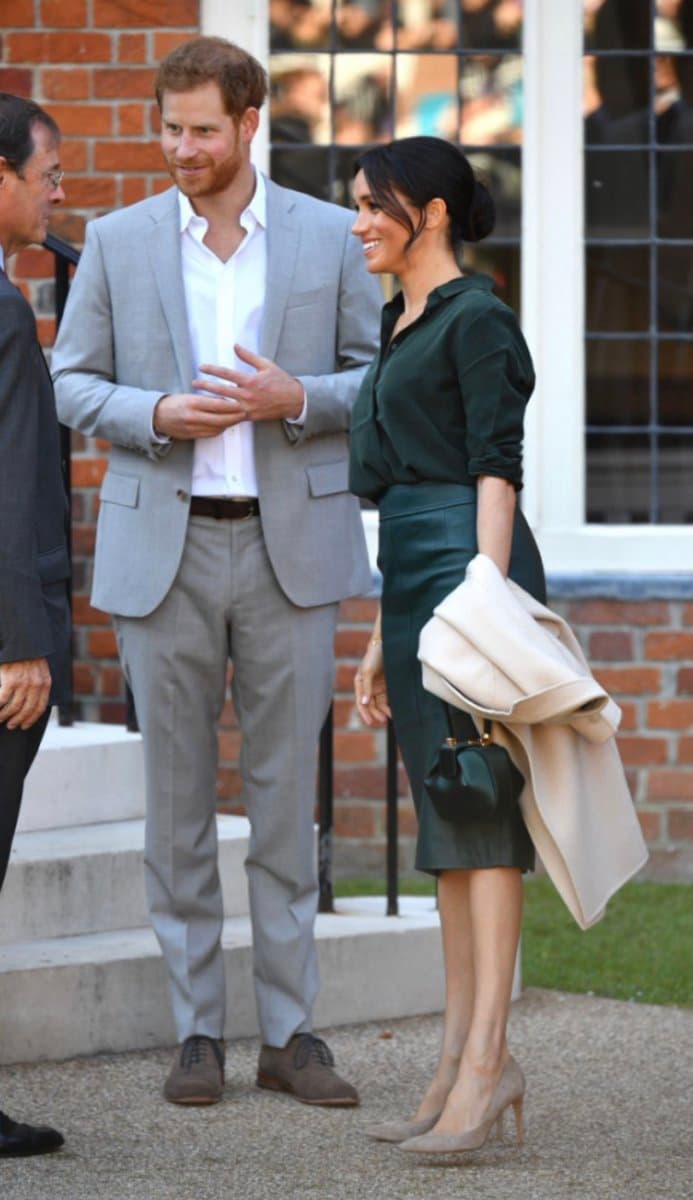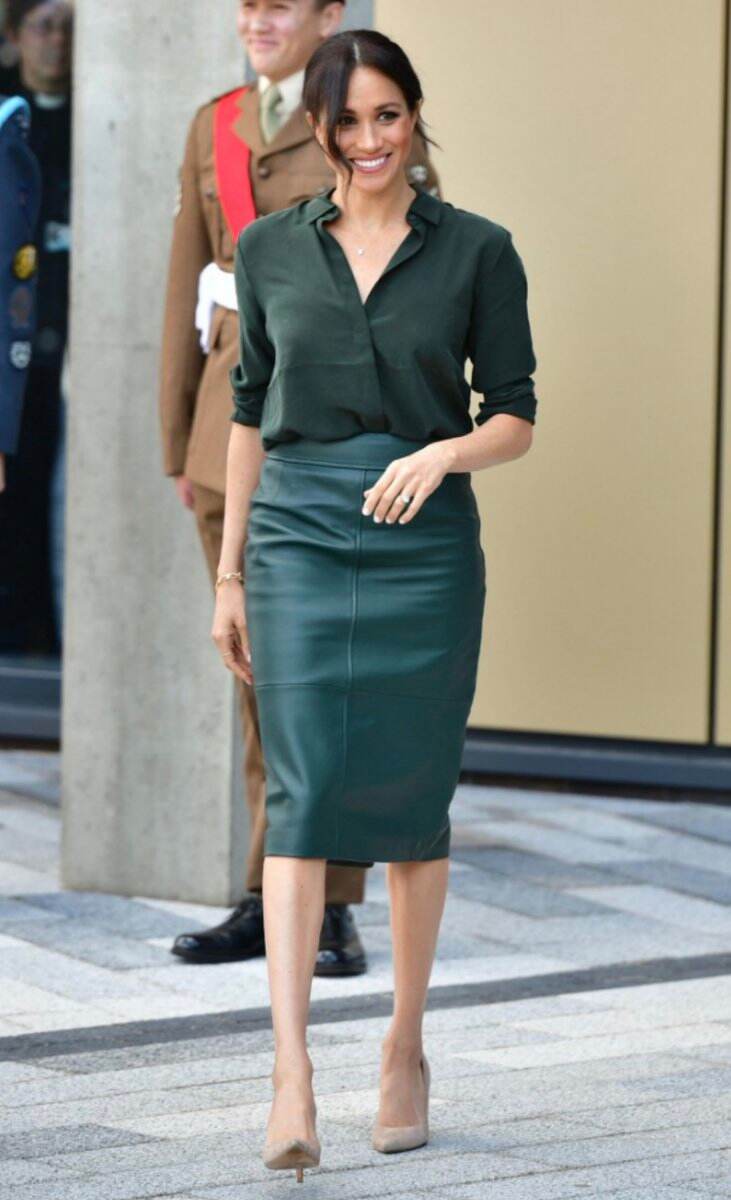 Not only does the look enhance her style but also gives it a very Rachel Zane vibe from Suits. Zane is basically the character she played in the Drama series, Suits, which she later quit after getting married to Prince Harry. Anyway, you can check out the look and tell us your thoughts on it.
During the visit, the royal couple also received a unique framed drawing by Survivors' Network's director Jay Breslaw. The drawing was of a dog rescued by her with an astute commentary on gender equality. On the same, Mr Breslaw commented, "We had a local artist do an intersectional feminist print of your dog." To which, a happy Meghan responded, "How lovely. Look at the little freckles on his face!" Controversial as she may be for being an American actress wed in the royal family, Meghan Markle sure takes away a lot of limelight!