Are you still obsessing over Deepika Padukone's golden bikini from Pathaan? If yes, we suggest you move on for we have a new player in the ring finally. And it's none other than Shraddha Kapoor. Shakti Kapoor's darling daughter is returning to the big screens after a gap of three long years and this wait better be worth it. Recently the makers of Tu Jhoothi Main Makkaar dropped the film's first trailer and well, keeping Ranbir Kapoor and everything else aside, let's discuss Shraddha in her pink bikini, can we? Tu Jhoothi Main Makkaar Trailer: From Bikini to Saree, Shraddha Kapoor's Hot and Sexy Looks in Romcom With Ranbir Kapoor Are Winning Over Internet (View Pics).
In one of the scenes, Kapoor can be seen donning a pink bikini while at a beach in Dubai. And while Shraddha always looked too cute for words, she has finally ditched her girl-next-door image for something so hot this time. Kapoor looks nothing less than a bombshell in her pink two-piece and believe it or not but very few actresses have picked this colour in bikinis in the past. One among them is her contemporary, Alia Bhatt!
Alia Bhatt v/s Shraddha Kapoor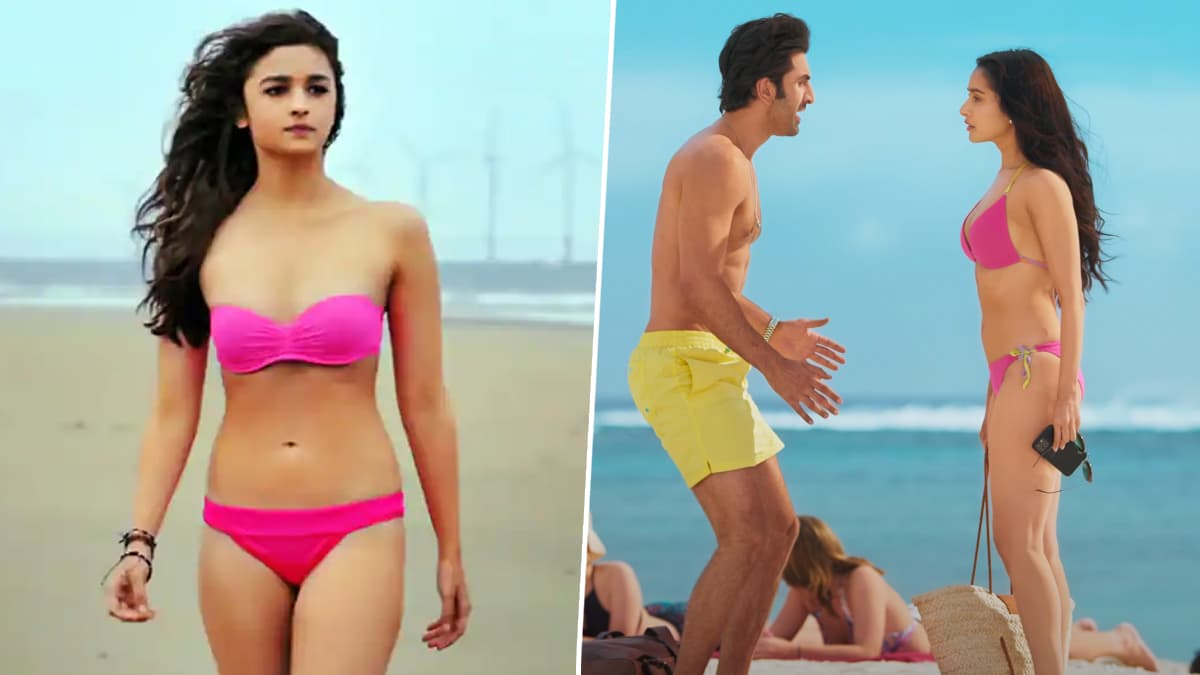 Alia had picked a similar (but off-shoulder) pink bikini in Shahid Kapoor's Shaandaar. While the movie had tanked at the box office, Bhatt certainly stayed fresh in our minds, thanks to her pink bikini scene. And now since we have two ladies strutting in style in their own pink bikini avatars, it's only natural that we'll expect you to vote for the one who nailed it the best. Fashion Faceoff: Deepika Padukone or Sonam Kapoor, Who Wore This Pearl Collar Better?
So whose pink bikini avatar did you like the most? Was it Shraddha Kapoor's or Alia Bhatt's?
Whose Pink Bikini Avatar Did You Like the Most?
(The above story first appeared on LatestLY on Jan 23, 2023 05:25 PM IST. For more news and updates on politics, world, sports, entertainment and lifestyle, log on to our website latestly.com).