The 14th Dalai Lama Tenzin Gyatso is celebrating his 83rd birthday in Ladakh. The Tibetan leader reached Leh on Tuesday among thousands of followers at the airport. Born on July 6, 1935, the Dalai Lama is considered to be the successor in a line of tulkus who are believed to be incarnations of Avalokiteśvara, a Bodhisattva of Compassion. He has a 19-day schedule in Ladakh and a number of events have been arranged.
Tenzin Gyatso stepped into the shoes of Dalai Lama of Tibet as the 14th one, after being chosen by the people and leaders there. He was born into a family of farmers in north-eastern Tibet and was only two years when the Tibetian monks found him. He took the throne when he was only four and became a monk at the age of six.
Peace Initiatives by the 14th Dalai Lama:
Tenzin Gyatso volunteered to bring Tibet to a zone of peace completely and was awarded the Nobel Peace Prize for his non-violent and peace initiatives. He has held dialogues with heads of different religions and participated in events promoting inter-religious harmony. The man has also held talks with modern scientists specialising in the fields of psychology, neurobiology, quantum physics and cosmology.
He was also praised for a historic collaboration between Buddhist monks and world-renowned scientists which worked to help individuals achieve peace of mind. In an address to the United States Congress in Washington, DC in 1987, Tenzin Gyatso had proposed a Five-Point Peace Plan for Tibet as the first step towards bringing peace in Tibet then.
A symbol of peace and love, quotes by Tenzin Gyatso are world known. As the 14th Dalai Lama turns 83, we take a look at some of his famous sayings: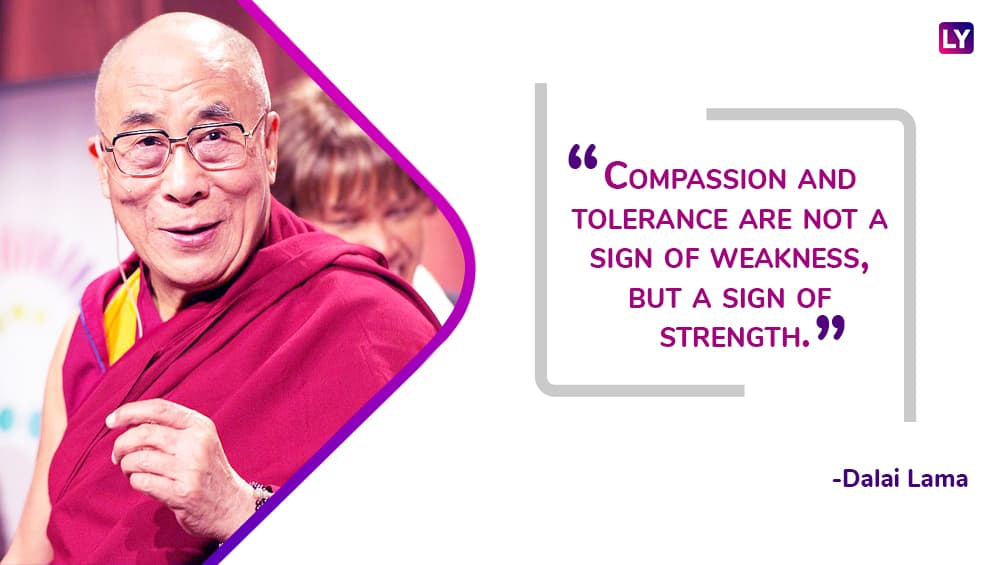 "Compassion and tolerance are not a sign of weakness, but a sign of strength."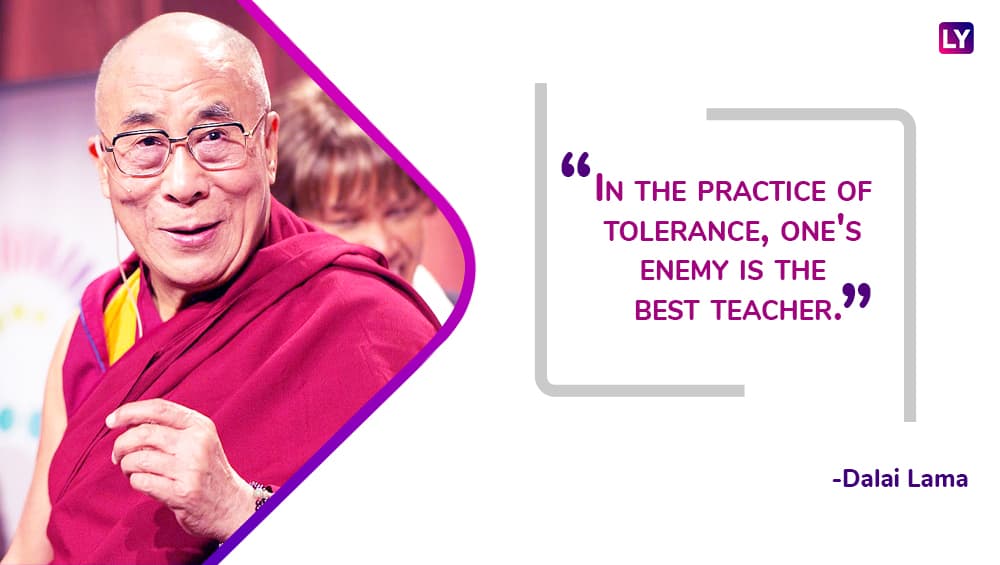 "In the practice of tolerance, one's enemy is the best teacher."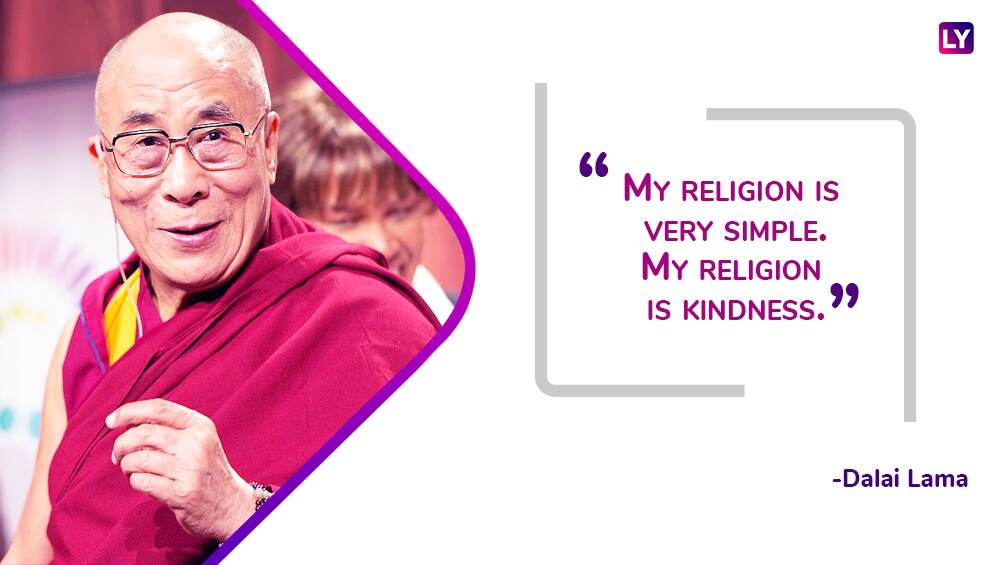 "My religion is very simple. My religion is kindness."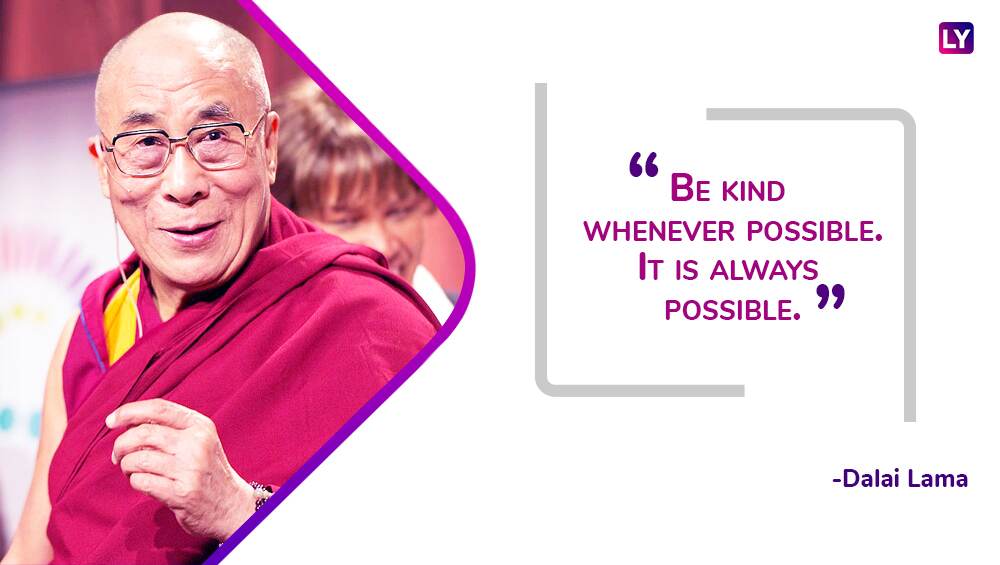 "Be kind whenever possible. It is always possible."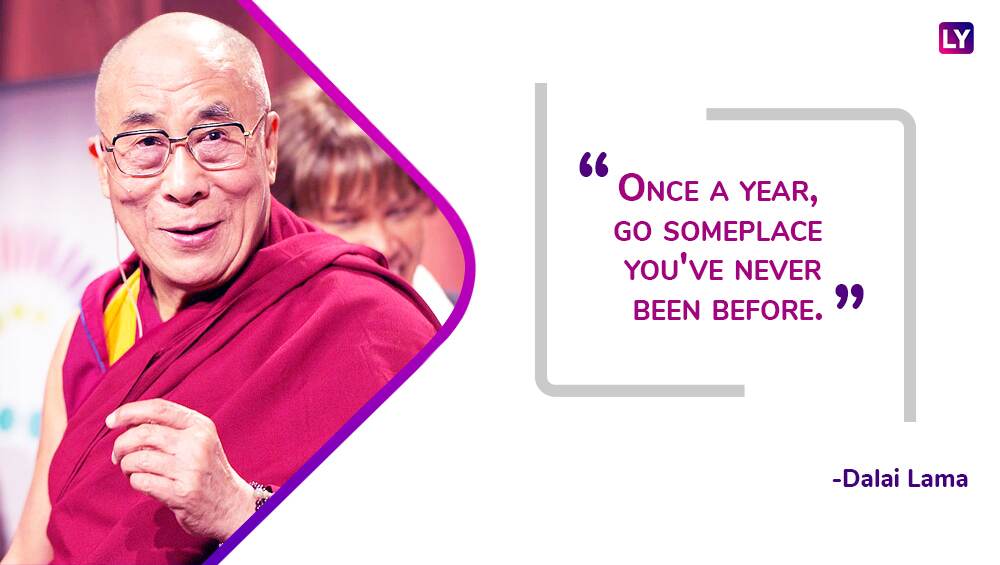 "Once a year, go someplace you've never been before."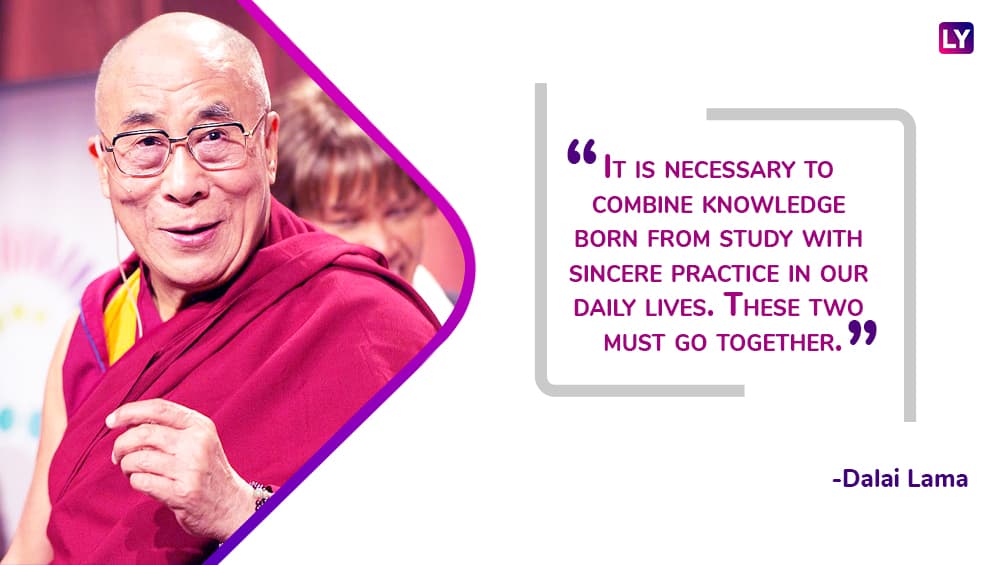 "It is necessary to combine knowledge born from study with sincere practice in our daily lives. These two must go together."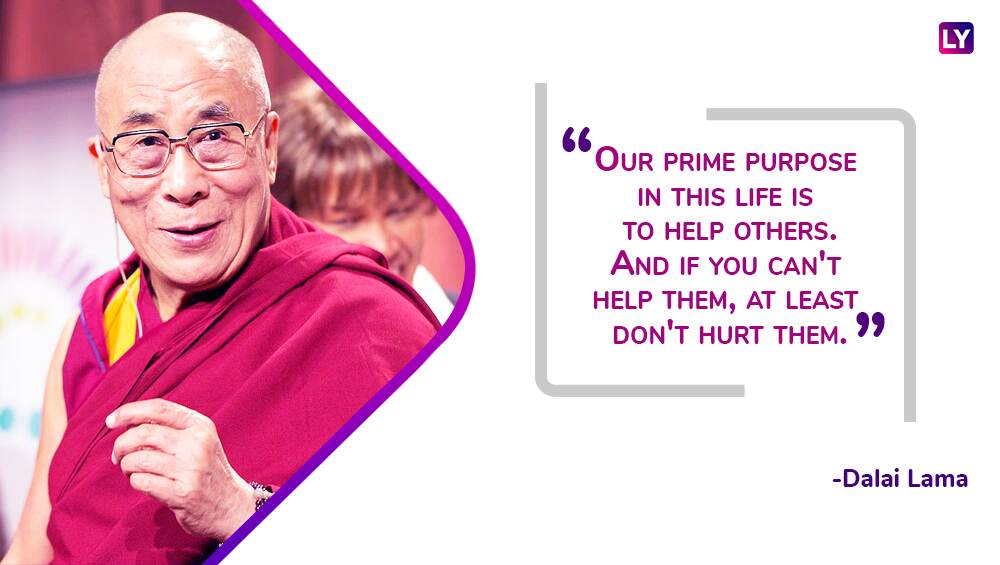 "Our prime purpose in this life is to help others. And if you can't help them, at least don't hurt them."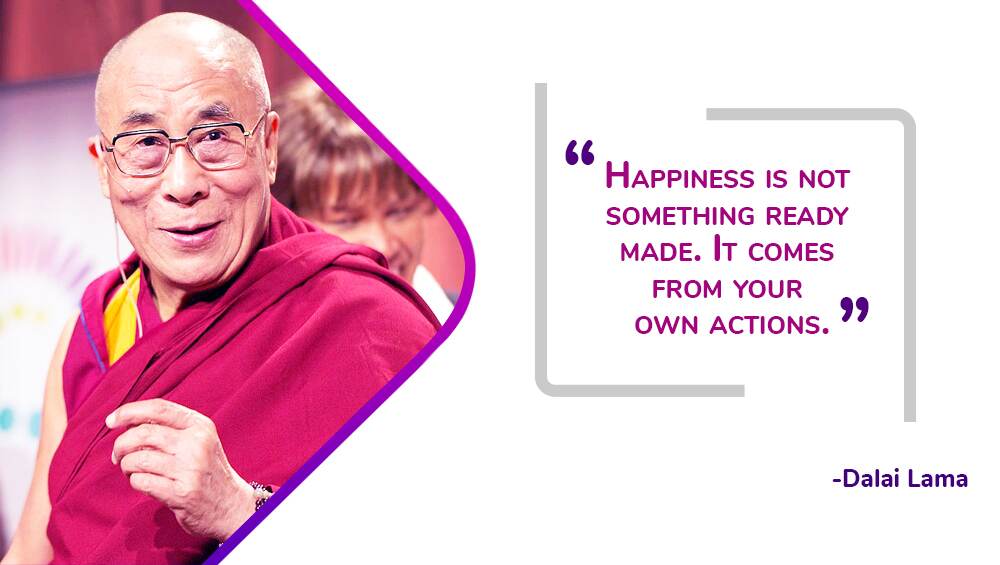 "Happiness is not something ready made. It comes from your own actions."
He has travelled to more than 67 countries and received over 150 awards, honorary doctorates, prizes, etc., in recognition for his work towards bringing peace and tranquillity. He has also introduced modern science in the traditional curriculum of Tibetan monastic institutions re-established in exile.
One the major attractions of Dalai Lama's 82nd birthday celebration was a group of 24 monks from monasteries at Bylakuppe in Karnataka– 223 kilometres away from the city that houses one of the oldest Tibetan settlements in the country.
His birthday holds great importance for Sonamling Tibetan settlement, the Ladakhi Buddhist Association and Ladakh Gompa Association among others who oversaw the celebrations last year too at the same place. Dalai Lama is widely revered by the Buddhist majority population and is respected and loved by others across the globe.