Eid-e-Milad un Nabi 2019 will be celebrated in India on November 9 and 10. There are three main Islamic festivals that are celebrated with great zeal and fervour by most Muslims across the world - Eid-ul-Fitr (Ramadan Eid), Eid-ul-Adha (Bakra Eid) and Eid-e-Milad or Mawlid. Mawlid al-Nabi al-Sharif is the celebration of the Birth of Prophet Mohammed, the founder of Islam. This auspicious festival is celebrated with religious prayers and grand feasts. People also enjoy dressing up in festive attire, and share Eid-e-Milad messages, Mawlid 2019 Images and Wallpapers, Eid Mubarak WhatsApp Stickers and Facebook Status pictures across social media.
Mawlid celebrations trace back to the early days of Islam, when sessions of poetry and songs that praised Prophet Muhammad were played for large groups of people. The essence of Mawlid celebrations is to remember the great teachings that Prophet Muhammad shared and live a life of peace and harmony, by following the principles of Islam. Mawlid is widely celebrated in most Islamic countries and is observed as a holiday in almost all Muslim majority countries (except Qatar and Saudi Arabia). India is also known to celebrate Mawlid with great enthusiasm and fervour. Eid-E-Milad un Nabi Mubarak Wishes in Hindi: WhatsApp Stickers, Messages, Facebook, Status, SMS and GIF Images to Share on Mawlid 2019.
While the exact date of Prophet Mohammed's birth is not clear, Sunni scholars accept the 12th Rabi' al-awwal as his birthday, while Shia scholars regard 17th Rabi' al-awwal as the accepted date. Mawlid is widely celebrated in the third month of Islamic calendar - Rabi' al-awwal. As we prepare to celebrate Eid-e-Milad, here is an array of Eid-e-Milad Mubarak wishes and messages, Mawlid 2019 WhatsApp Stickers and Facebook Status Pictures as well as Images and Wallpapers. Eid-E-Milad 2019 Wishes in English: Mawlid Mubarak WhatsApp Stickers, Messages, Greetings And Quotes to Share on Prophet Mohammed's Birth Anniversary.
Eid-E-Milad un Nabi Images And Wallpapers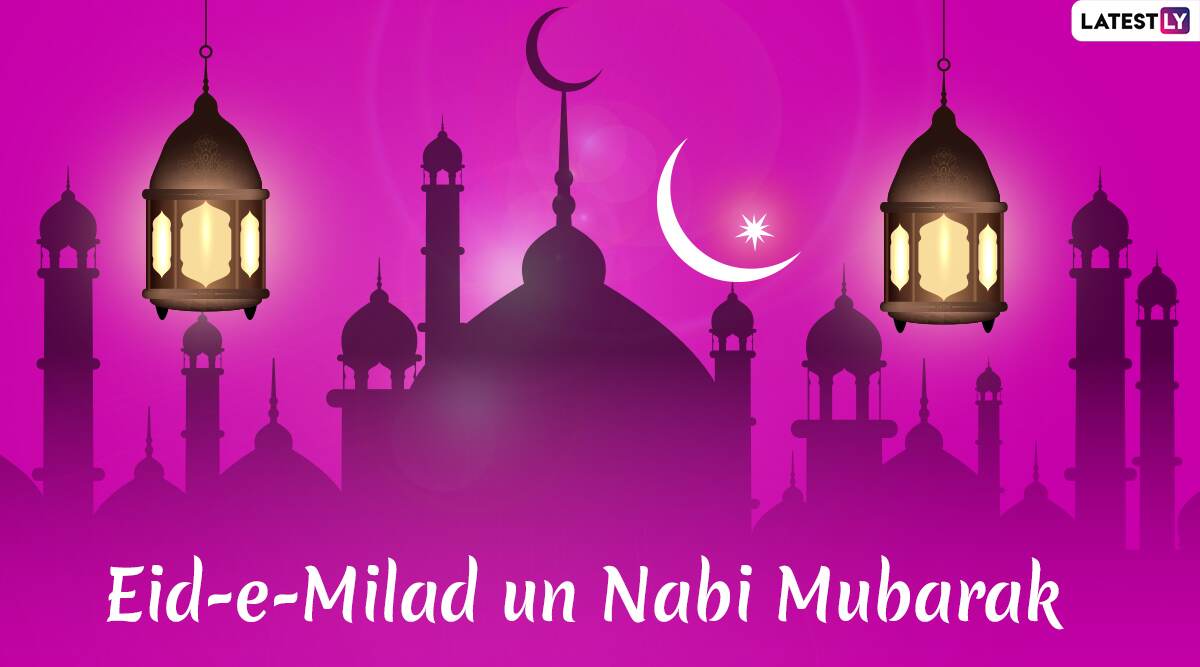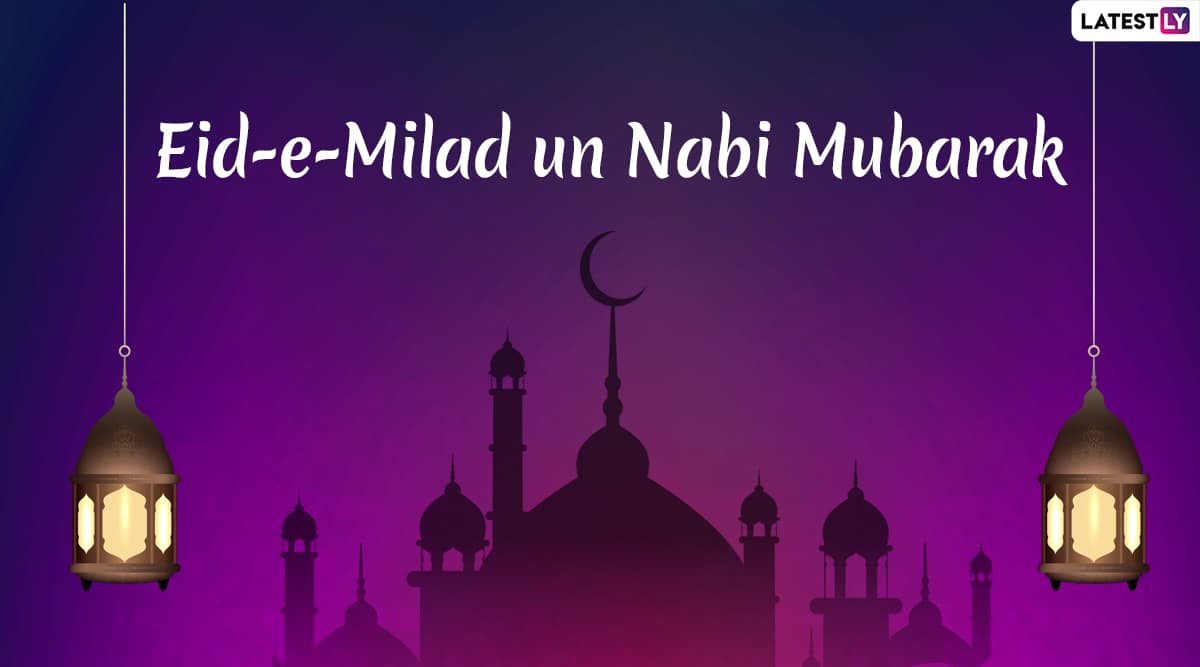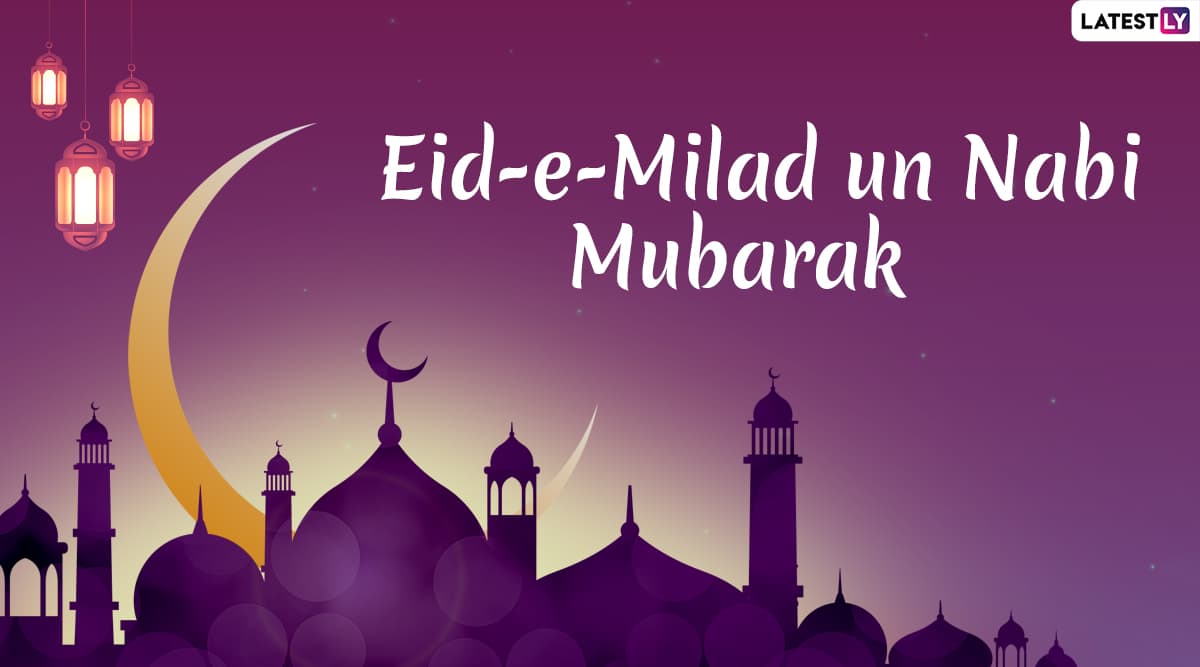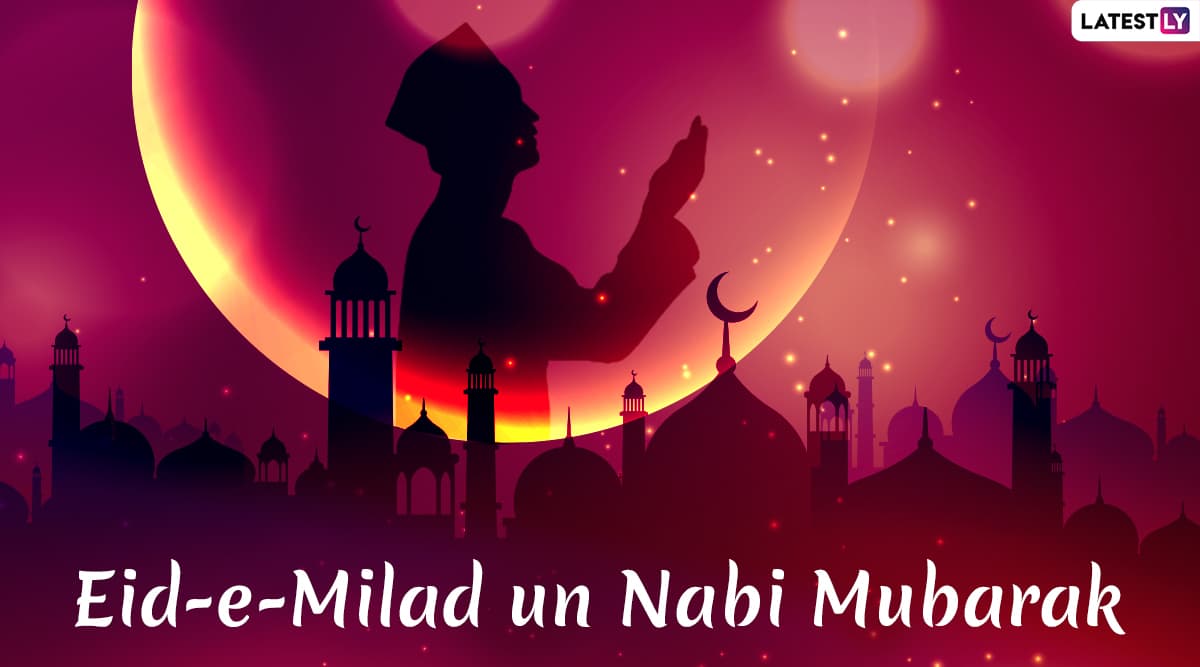 In addition to these aspects of the festival, Mawlid celebrations also revolve around recital of the Mawlid text, which was specially composed for Prophet Muhammad's nativity celebrations. The Mawlid text consists of various stories of Prophet Muhammad, ranging from his ancestry to his life teachings. Listening to these recitals, as well as singing hymns and songs praising the Islamic prophet, is an integral part of Eid-e-Milad celebrations across the world. We hope that this Eid fills your life with compassion, harmony and peace.
(The above story first appeared on LatestLY on Nov 09, 2019 01:00 PM IST. For more news and updates on politics, world, sports, entertainment and lifestyle, log on to our website latestly.com).