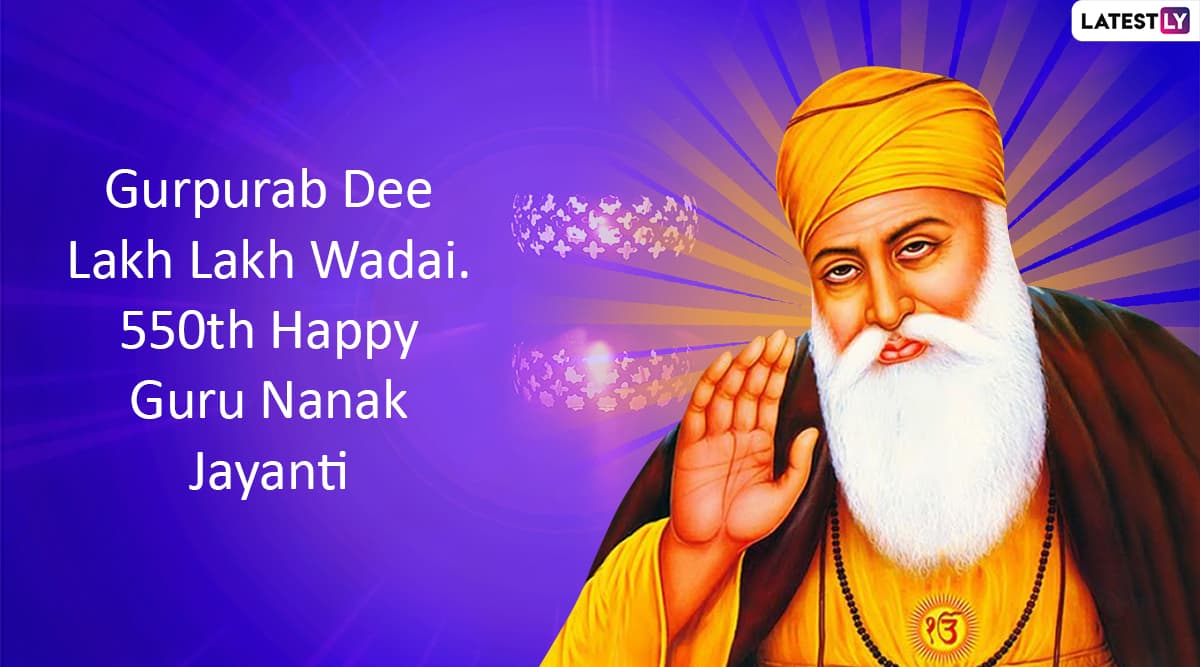 Gurpurab celebrations bring along one of the most loved times for the Sikh community. The festival of Gurpurab or Guru Nanak Jayanti or Guru Nanak Dev ji Parkash Utsav is of utmost importance to the Sikhs. Gurpurab 2019 festivities will be observed on November 12, which falls on Tuesday. The Gurpurab festival marks the birth of Guru Nanak Dev, who was the founder of Sikhism. People of the Sikh community across the world celebrate the festival in high spirits and much enthusiasm. This year, November 12 will mark the 550th birth anniversary of Guru Nanak Dev Ji, the first Sikh Guru. People can send across 2019 Gurpurab greetings and quotes to their loved ones on WhatsApp, Facebook, Hike, Instagram, and other social messaging apps. It'll feel nice to send your known ones a token of love on the occasion of this festive day of Gupurab celebrations 2019.
Individuals can send new and latest 2019 Gurpurab quotes and sayings through WhatsApp messages, Facebook statuses, Instagram posts, Hike messages, and Snapchat stories as well. Recently, Whatsapp had launched a new feature called WhatsApp Stickers, which has become quite popular in a very short time to wish people on such auspicious days.
Also, people can also send across best Guru Nanak Jayanti quotes and sayings through text messages, picture messages, GIFs, videos, and even SMSes to their family, friends, relatives, employees, clients, and other peer members to convey their feelings. If you are looking for the latest and best Gurpurab 2019 quotes and sayings to send it to your closed ones, then your search should end here. We at LatestLY, bring you some of the newest 2019 Gurpurab wishes and greetings which you can send across on this celebratory day.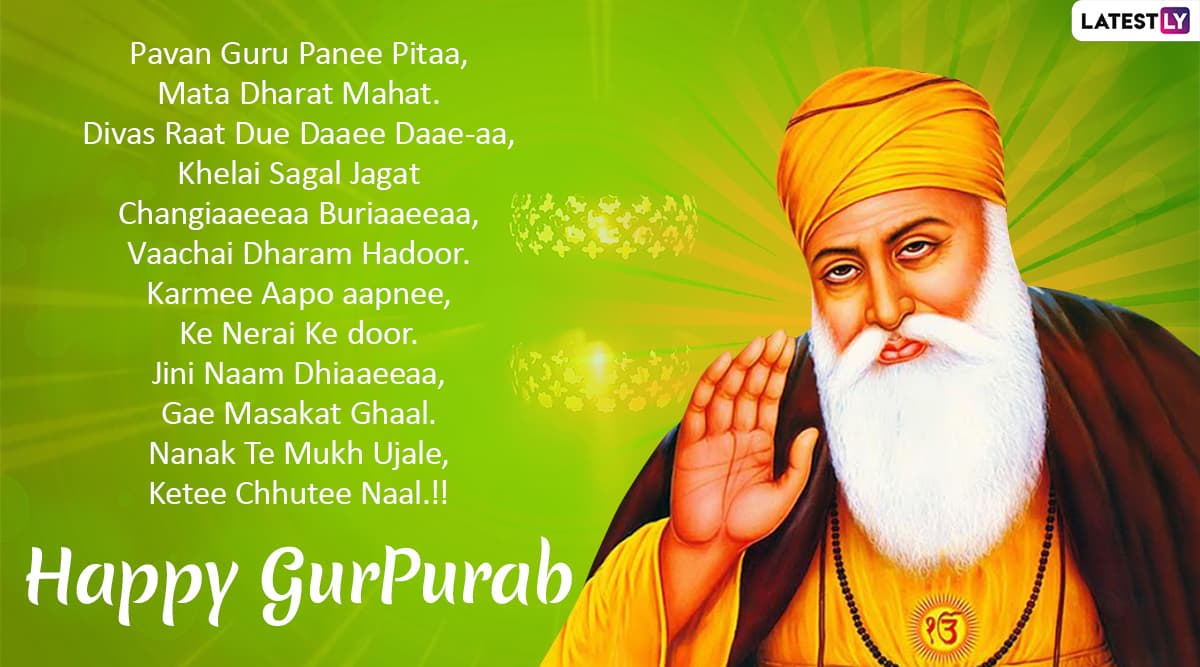 WhatsApp Message Reads: Pavan Guru Panee Pitaa, Mata Dharat Mahat. Divas Raat Due Daaee Daae-aa, Khelai Sagal Jagat Changiaaeeaa Buriaaeeaa, Vaachai Dharam Hadoor. Karmee Aapo aapnee, Ke Nerai Ke door. Jini Naam Dhiaaeeaa, Gae Masakat Ghaal. Nanak Te Mukh Ujale, Ketee Chhutee Naal.!! Happy GurPurab!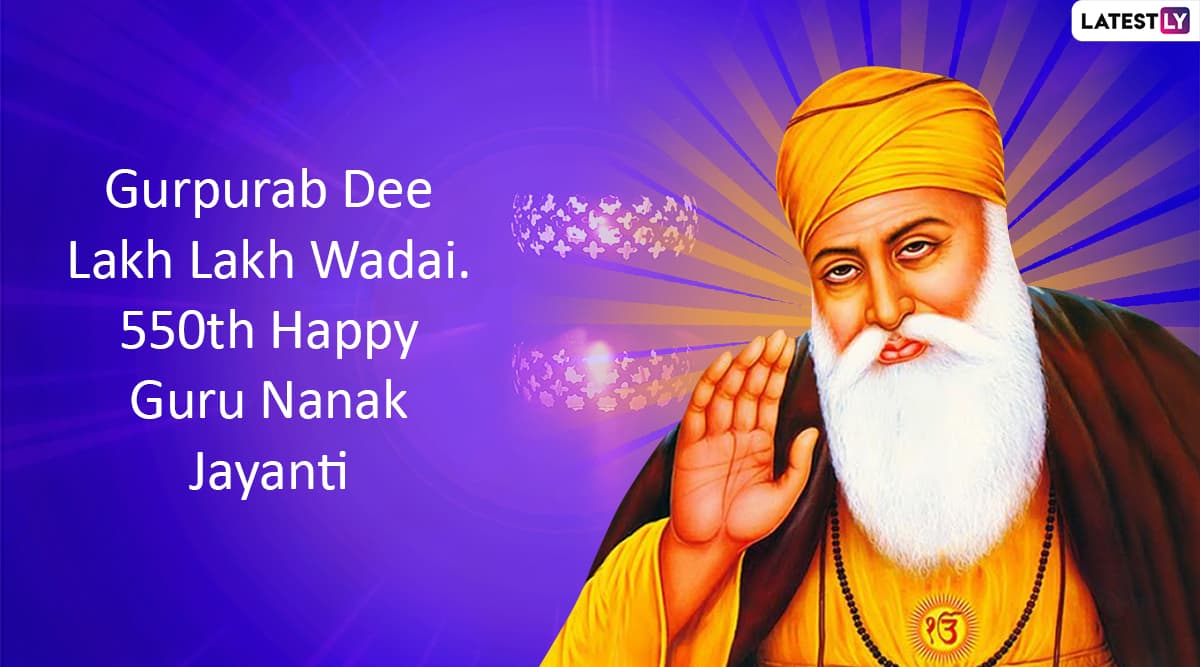 WhatsApp Message Reads: Gurpurab Dee Lakh Lakh Wadai. 550th Happy Guru Nanak Jayanti!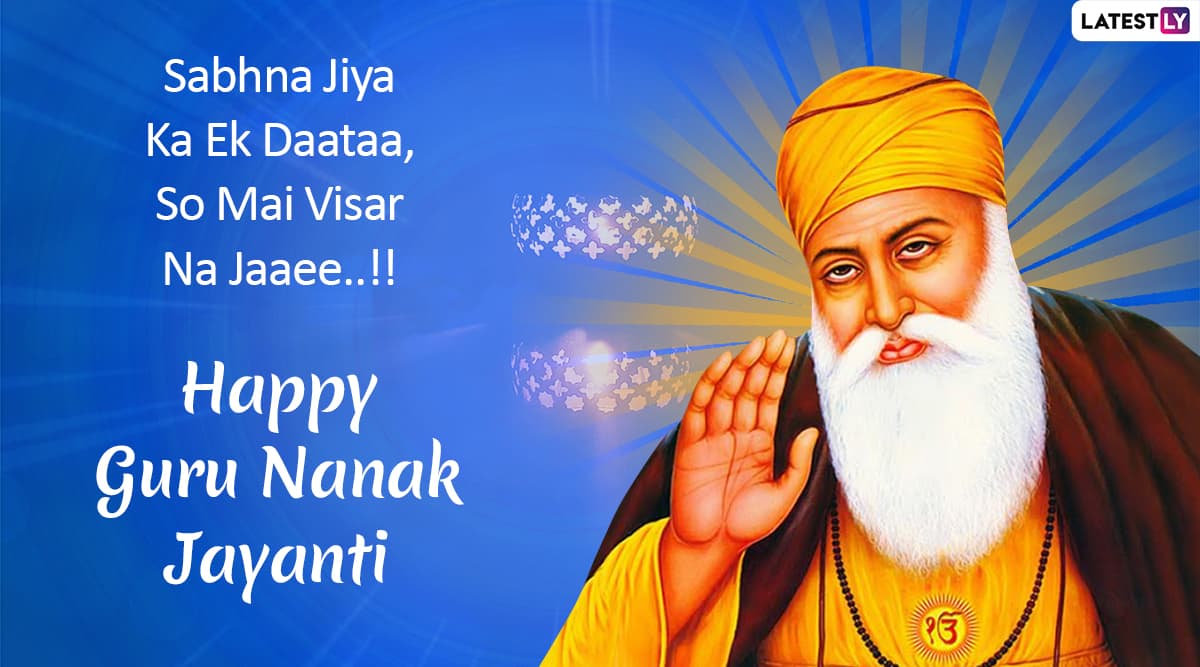 WhatsApp Message Reads: Sabhna Jiya Ka Ek Daataa, So Mai Visar Na Jaaee..!! Happy Guru Nanak Jayanti!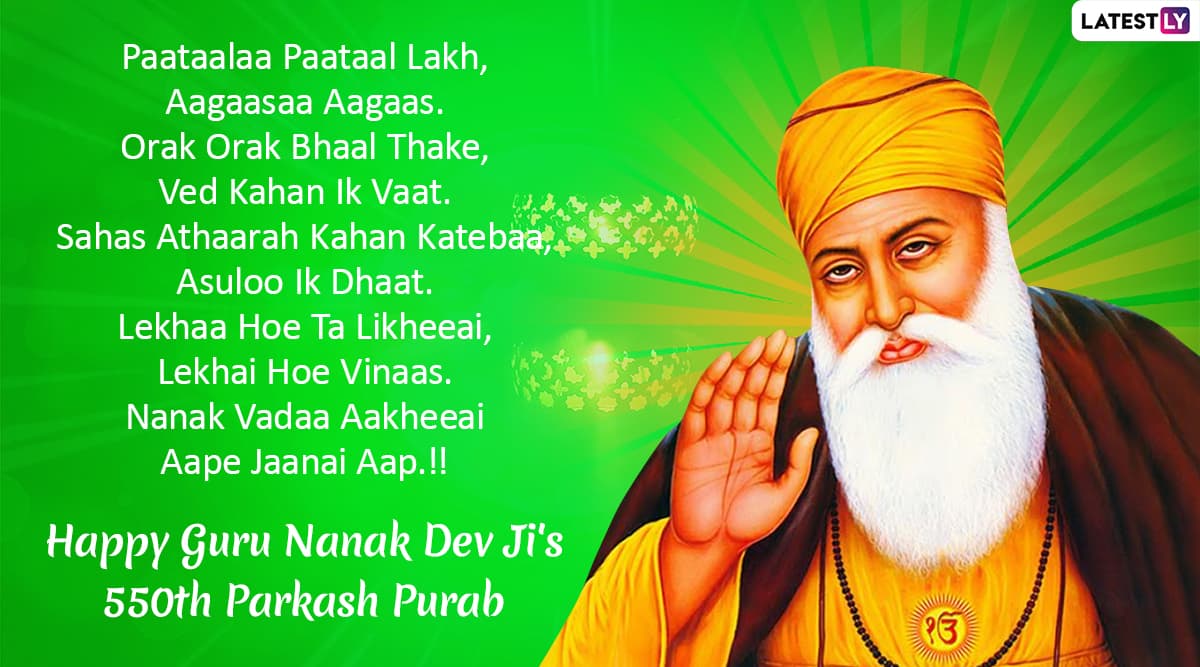 WhatsApp Message Reads: Paataalaa Paataal Lakh, Aagaasaa Aagaas. Orak Orak Bhaal Thake, Ved Kahan Ik Vaat. Sahas Athaarah Kahan Katebaa, Asuloo Ik Dhaat. Lekhaa Hoe Ta Likheeai, Lekhai Hoe Vinaas. Nanak Vadaa Aakheeai Aape Jaanai Aap.!! Happy Guru Nanak Dev Ji's 550th Parkash Purab
WhatsApp Message Reads: Nanak Nich Kahe Vichaar, Waria Na Jaava Ek Waar, Jo Tud Bhave Sai Bhali Kaar, Tu Sada Salamat Nirankaar..!!
WhatsApp message reads: On the auspicious occasion of Gurpurab, I wish that you are showered with Guru Ji's divine blessings today and forever. Happy Guru Nanak Jayanti.
How to Download Guru Nanak Gurpurab WhatsApp Stickers Online?
You can download Guru Nanak Gurpurab WhatsApp Stickers from the Play Store app. It has a wide range of colourful and beautiful stickers that one can easily download and share them with friends and family on the occasion of 550th birth anniversary of Guru Nanak Dev Ji. Here's the download link.
Gurpurab celebrations in Sikh community are considered to be one of the most important festivals as it marks the birth anniversary of their first guru, i.e., Guru Nanak Dev. He is considered to be the architect of the foundation of Sikhism, which the people in the community religiously follow.
Happy Gurpurab 2019 Wishes: WhatsApp Messages, Images, Quotes & SMS to Send on Guru Nanak Jayanti
People chant hymns, they meet their family members, organise morning processions, read their sacred book Guru Granth Sahib, and perform many rituals in remembrance of their 10 Sikh gurus, especially Guru Nanak Dev – their first guru. As the festive day of Gurpurab celebrations 2019 nears, we at LatestLY, wish you and your family a very 'Happy Guru Nanak Dev Jayanti 2019!'