Halloween, the festival that celebrates ghosts and everything scary has arrived. It is a festival traditionally celebrated on October 31 every year in the United States. However, over the years it has become a global observance with family get-togethers and parties. Halloween mainly has its roots mainly in pagan traditions of the Celts. Today the festival mainly includes Halloween parties and events where people dress up in scary costumes attend street marches and parades. People also attend spooky shows and children play games of Trick or Treat. People wish each other Happy Halloween with greetings and popular sayings on the festival.
The Pagans celebrated the festival of Samhain to mark the end of summer and the harvest season. During the observance, people would light bonfires and wear different costumes believing it would ward off ghosts. People watch frightening movies, play scary games, and visit haunted houses for the feel of the festival. Over the years, Samhain was combined with Christianity and came to be celebrated with All Souls' Day on November 2. On the day, we have compiled a list of popular Halloween messages, sayings and wishes you can send your friends and family on October 31. Angel Costume and Makeup Ideas for Halloween 2018: Easy and Quick Ways You Can DIY Sexy Angel Look.
May you have a fang-tastic evening, ghoul-friend! I am so lucky to have you in my life. Halloween wishes to you!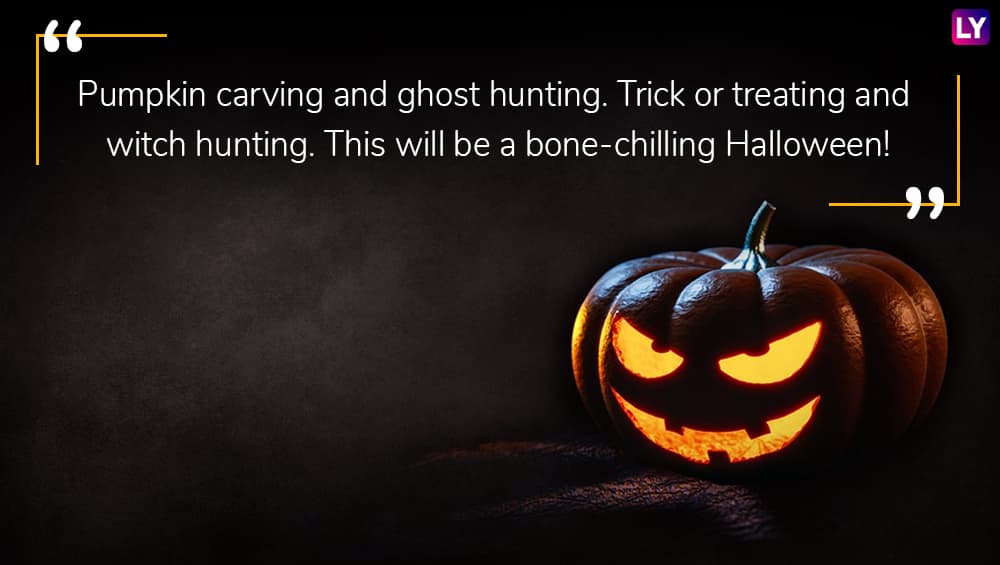 Pumpkin carving and ghost hunting. Trick or treating and witch hunting. This will be a bone-chilling Halloween!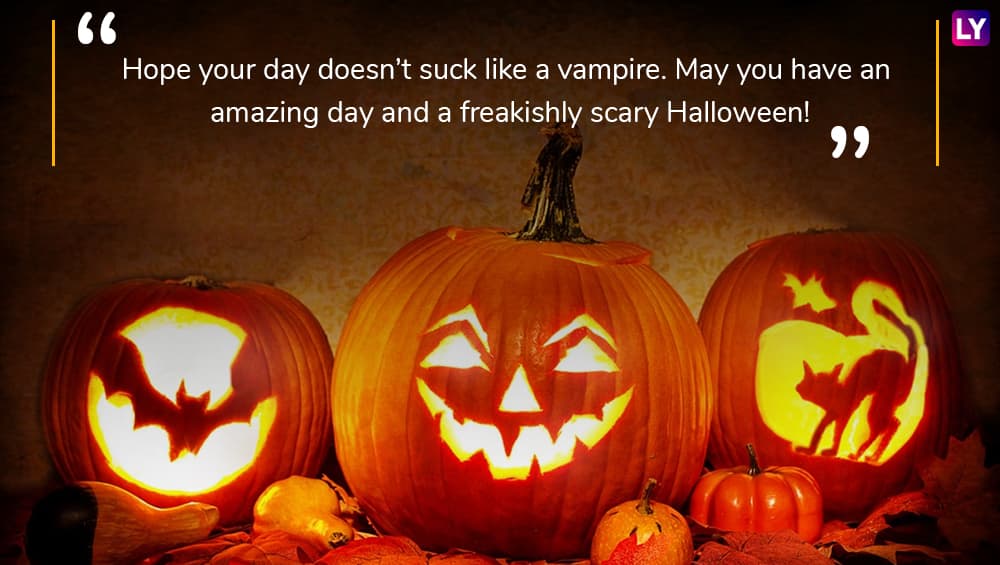 Hope your day doesn't suck like a vampire. May you have an amazing day and a freakishly scary Halloween!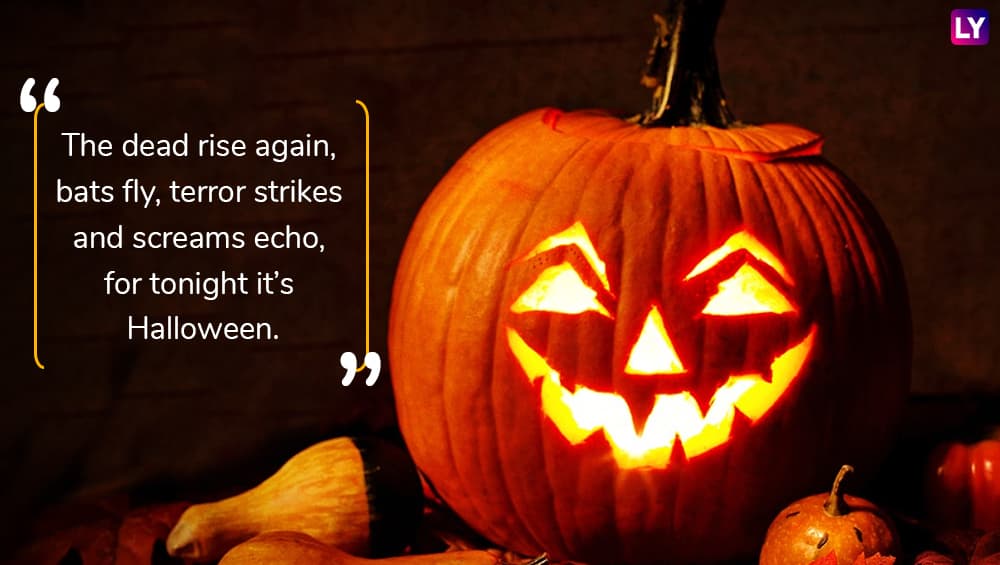 The dead rise again, bats fly, terror strikes and screams echo, for tonight it's Halloween.
Happy Halloween GIF!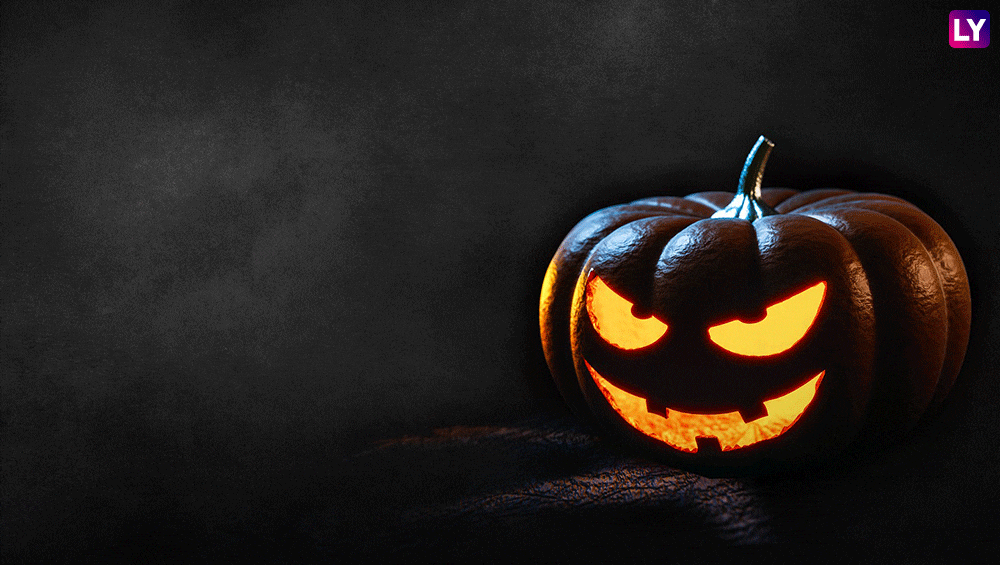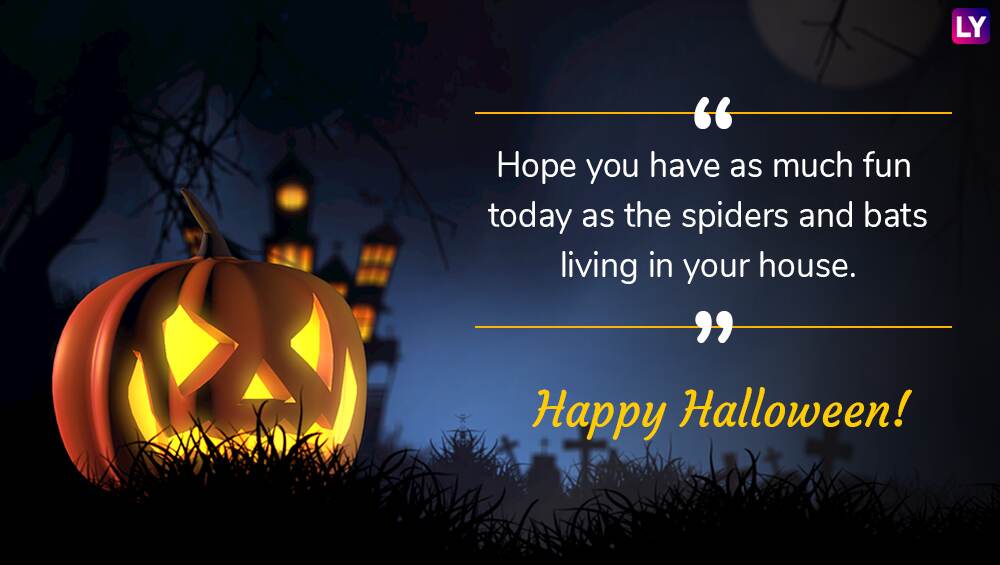 Halloween greetings (Photo Credits: File Photo)Hope you have as much fun today as the spiders and bats living in your house. Happy Halloween!
Happy Halloween! Time to carve out the pumpkin, bring out the candies and let's get sugar high.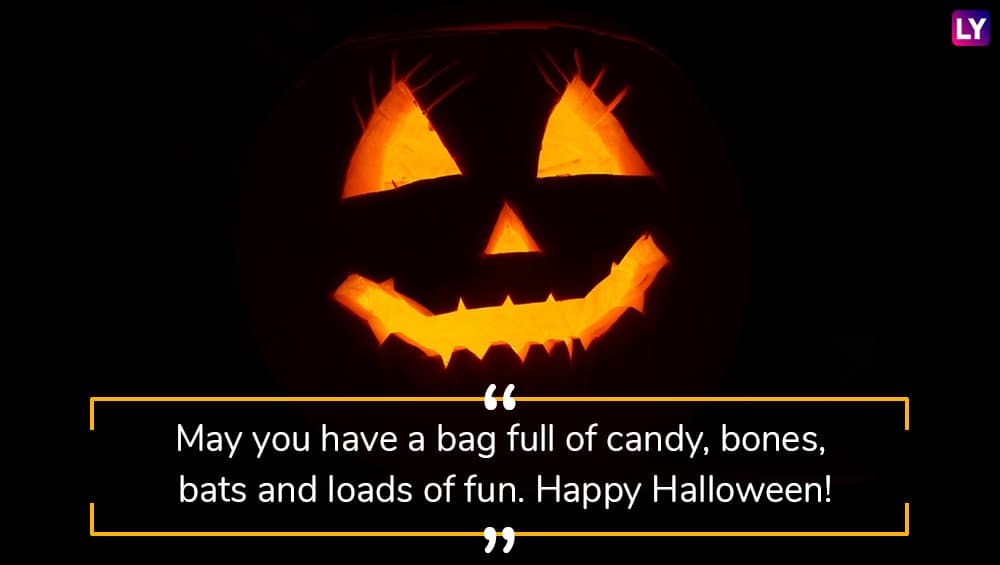 May you have a bag full of candy, bones, bats and loads of fun. Happy Halloween!
Pagan traditions believe that on the night of Halloween, the door between this world and the other was open and spirits could pass through and the border between the living and the dead would become blurred. It reached America only in the second half of the nineteenth century. The Irish popularised the festival in America and today it is the second largest commercial celebration in the country. By the 1920s and 1930s, Halloween saw parades on the streets with people dressed in costumes. Today, the day is celebrated with great zeal and enthusiasm across the West. India along with other Asian countries have recently started Halloween celebrations with parties and get-togethers. May you have the scariest Halloween ever!