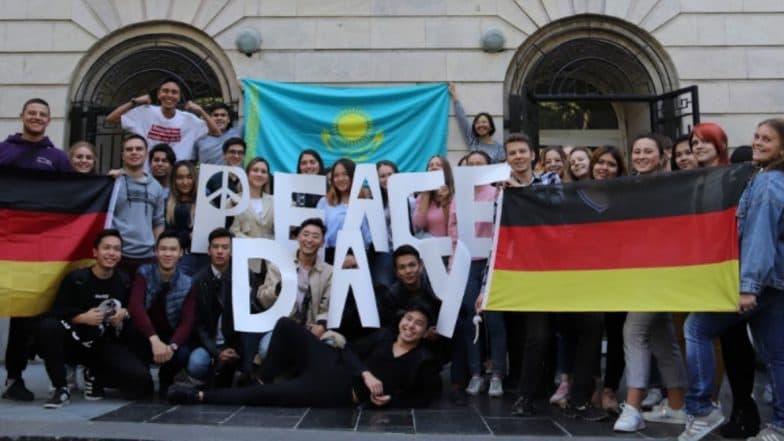 The International Day of Peace is a United Nations designated day observed on September 21 every year aimed at strengthening the "ideals of peace among all nations and peoples". The day is dedicated to world peace and the need to eradicate war and violence. The day was first observed in 1981 and continues to be a day for world peace. The theme for International Day of Peace 2019 is Climate Action For Peace, which stresses the need to combat climate change as a way to protect and promote peace throughout the world.
In 2015, the United Nations Member States adopted the 17 Sustainable Development Goals because it would not be possible to build a peaceful world if economic and social development for all people and their rights weren't protected.  The Sustainable Goals cover an array of issues, including poverty, hunger, health, education, climate change, gender equality, water, sanitation, energy, environment and social justice. International Day of Charity 2019: Know Date, History and Significance About the Day to Promote Charity-Related Activities.
Talking about The International Day of Peace, UN Secretary-General António Guterres said, "Today peace faces a new danger: the climate emergency, which threatens our security, our livelihoods and our lives. That is why it is the focus of this year's International Day of Peace. And it's why I am convening a Climate Action Summit."
Climate change is one of the main threats to international peace and security. In the recent past, natural disasters have been forcing people to flee their homes three times more than before. Food security, public health, the safety of people are all at risk affecting the peace of world nations. Hence, peace can be achieved only if measures to combat climate change are adopted.
The United Nations is convening a Climate Action Summit on September 23 to accelerate action to implement the Paris Agreement. It will focus on various impending issues and measures to tackle it. On this International Day of Peace, UN is planning to encourage people to turn off lights and organise campaigns to highlight the importance of this day.