Bhogali Bihu or Magh Bihu is harvest festival of Assam. The observance is marked by various religious customs and cultural celebrations in the state. While Assamese celebrate the auspicious day as Bihu or Maghar Domahi, the harvest festival is known by various names in different states of the country, which is observed a day prior to Makar Sankranti. Bihu is a three-day-long festival that witnesses an array of customs and practices. This year Bihu falls on January 15.
A night before Magh Bihu is called 'Uruka', the last day of the Pousha month as per the Assamese calendar. The Assamese community across countries celebrate the day with great fanfare. Sports involving animals like buffalo-fight, egg-fight, cock-fight, nightingale-fight etc. are held throughout the day. Makar Sankranti 2019: Significance, Celebrations and Customs Attached to the Auspicious Hindu Festival.
Significance, Celebrations and Customs attached to Bihu
People traditionally make makeshift huts called Bhelaghar from bamboo, leaves and hay. Assamese worship the Fire God during the festival while in other cultures, people pray to the Sun God during Makar Sankranti. A grand feast including various delicious dishes is prepared on this day.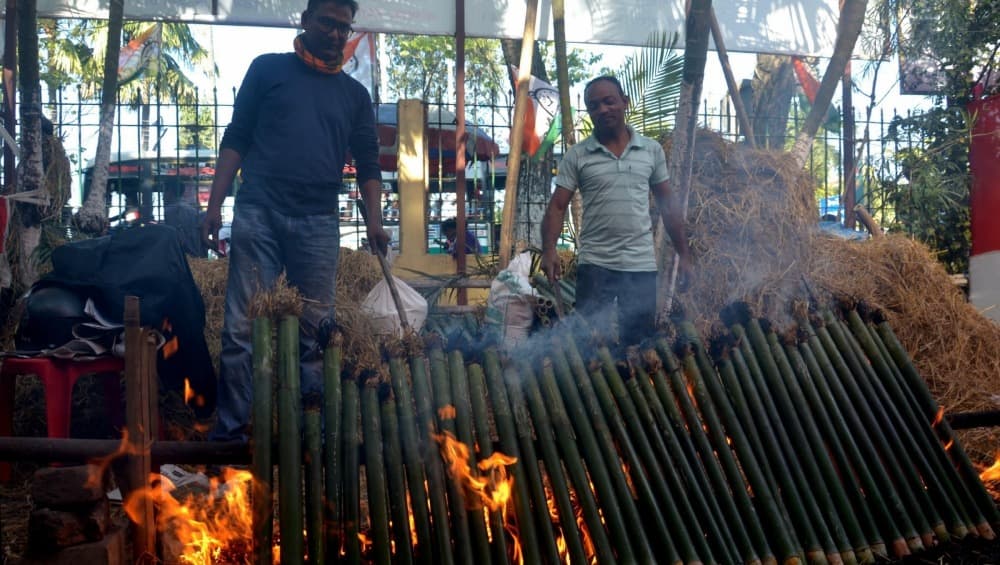 Chira (dry rice),  doi (curds), fish, meat and  Maah korai are some of the popular dishes prepared on this day. Sweets consumed include coconut laru, Jolpan, Sandoh Guri, Gura laru, Til laru, Murir laru and Maah korai.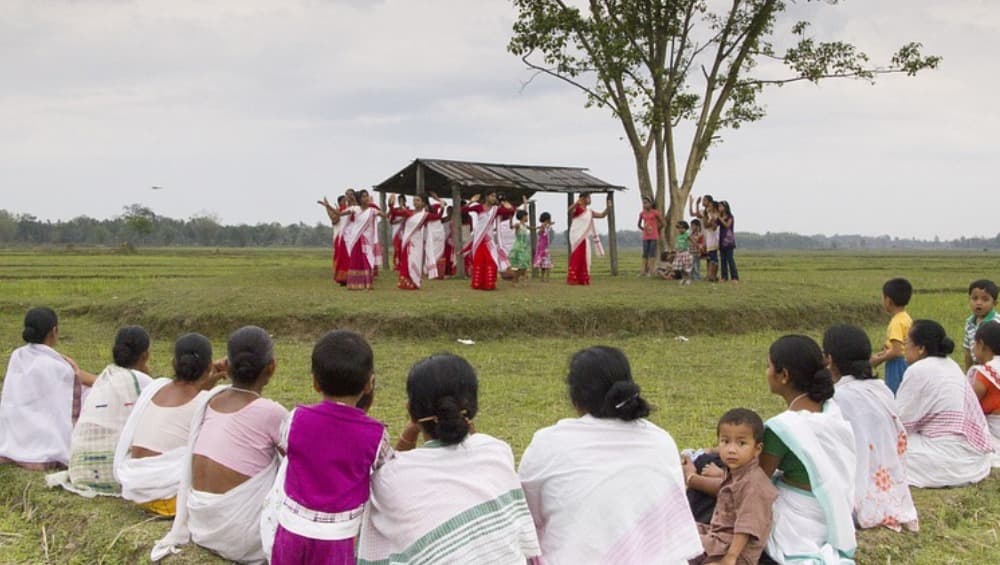 People sing traditional songs and perform folk dances during the celebration. The next day people wake up early, take bath and then light their Mejis. As the Meji burns, people throw rice cakes and betel nuts into it as a customary practice. The remaining ashes are collected and used as fertilizer for their fruit-bearing trees. People visit their family, friends and relatives and celebrate the day with great pomp and fervour. We at LatestLy wish everyone celebrating 'Happy Bihu'!
(The above story first appeared on LatestLY on Jan 13, 2019 11:07 PM IST. For more news and updates on politics, world, sports, entertainment and lifestyle, log on to our website latestly.com).