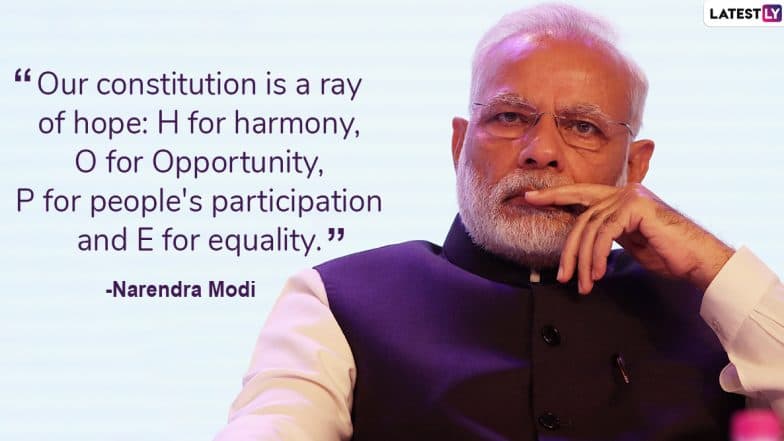 Mumbai, September 17: Prime Minister Narendra Modi celebrates his 69th birthday on September 17, 2019. The 14th Prime Minister of India, Narendra Damodardas Modi, was born on September 17, 1950 in Gujarat's Vadnagar. Before getting formally inducted in the Bharatiya Janata Party (BJP), Narendra Modi was a functionary of the Rashtriya Swayamsevak Sangh (RSS). He served as the chief minister of Gujarat before capturing national attention and becoming the Prime Minister of India following BJP's landslide victory in the 2014 and then in the 2019 Lok Sabha Elections. Surat: BJP MLA Celebrates PM Modi's Birthday with Divyang Children, Cleanliness Workers.
Prime Minister Narendra Modi was a child actor and playwright as well. He is considered as one of the greatest orators in modern times. The Prime Minister's speeches are full of anecdotes and fresh ideas. The quotes by Prime Minister Modi are a great source of learning. From the issue of sanitation to respect for girls and the need to discipline boys and developing scientific temper, PM Modi's speeches contain it all. Gujarat: Sardar Sarovar Dam Illuminates with Bright Colours Ahead of Prime Minister Modi's Visit.
Below Are 10 Memorable Quotes by Prime Minister Narendra Modi
1. PM Narendra Modi on Social Media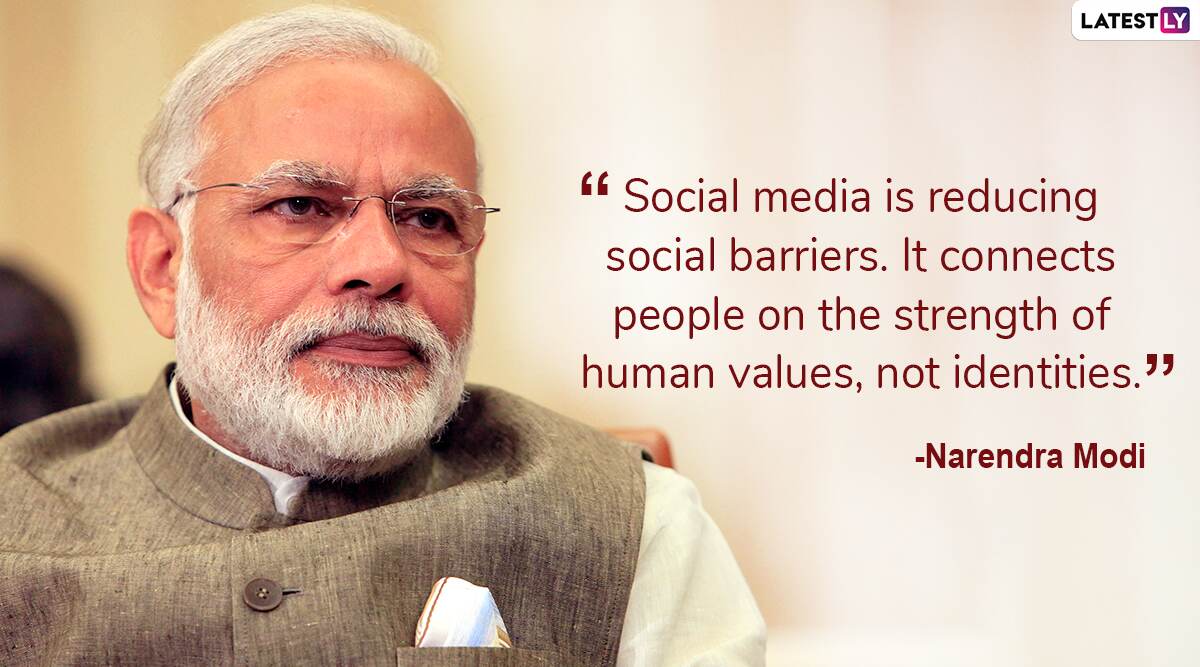 2. PM Narendra Modi on Constitution
3. PM Narendra Modi on Development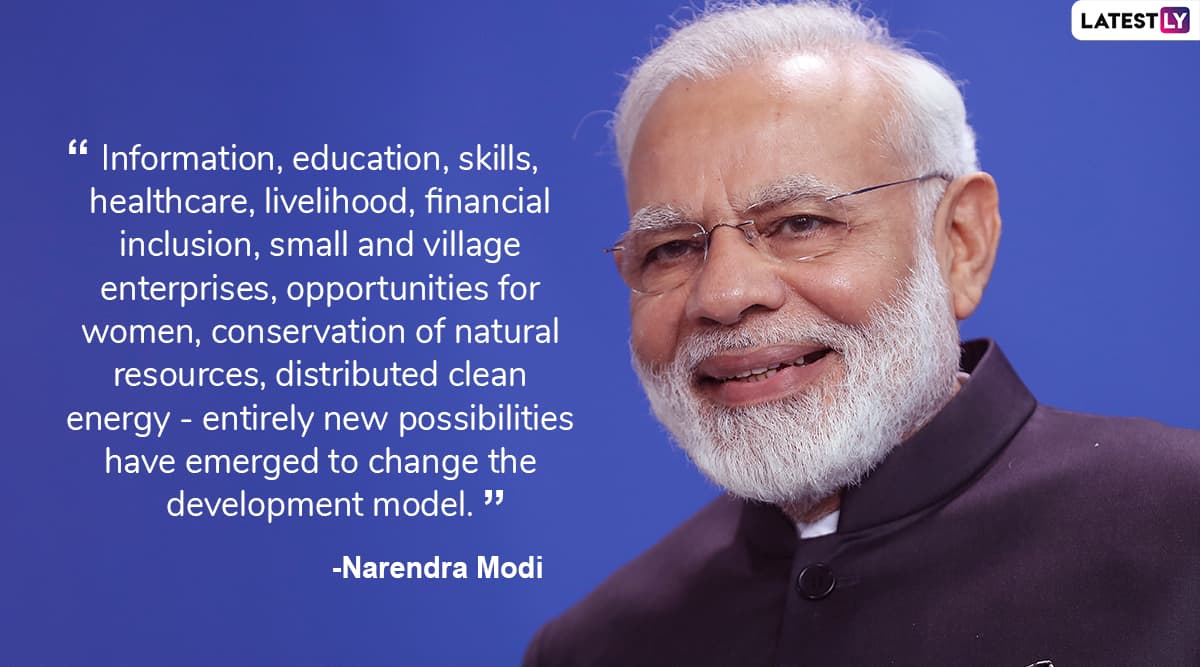 4. PM Narendra Modi on Tourism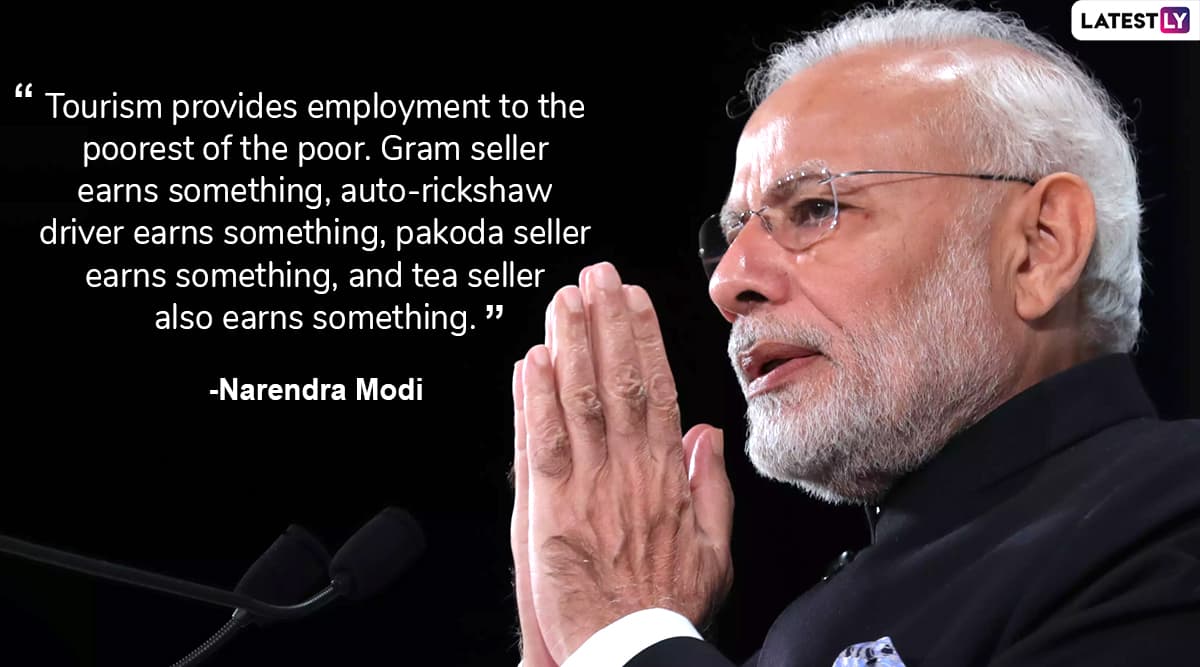 5. PM Narendra Modi on India Being India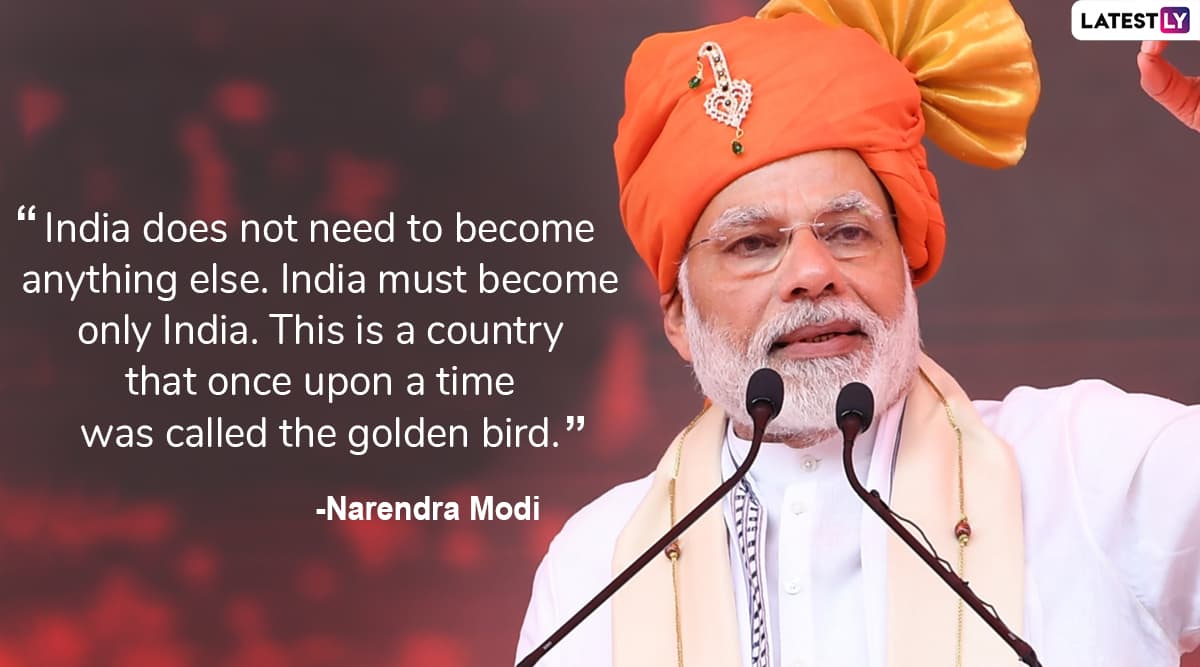 6. PM Modi on Indian Villages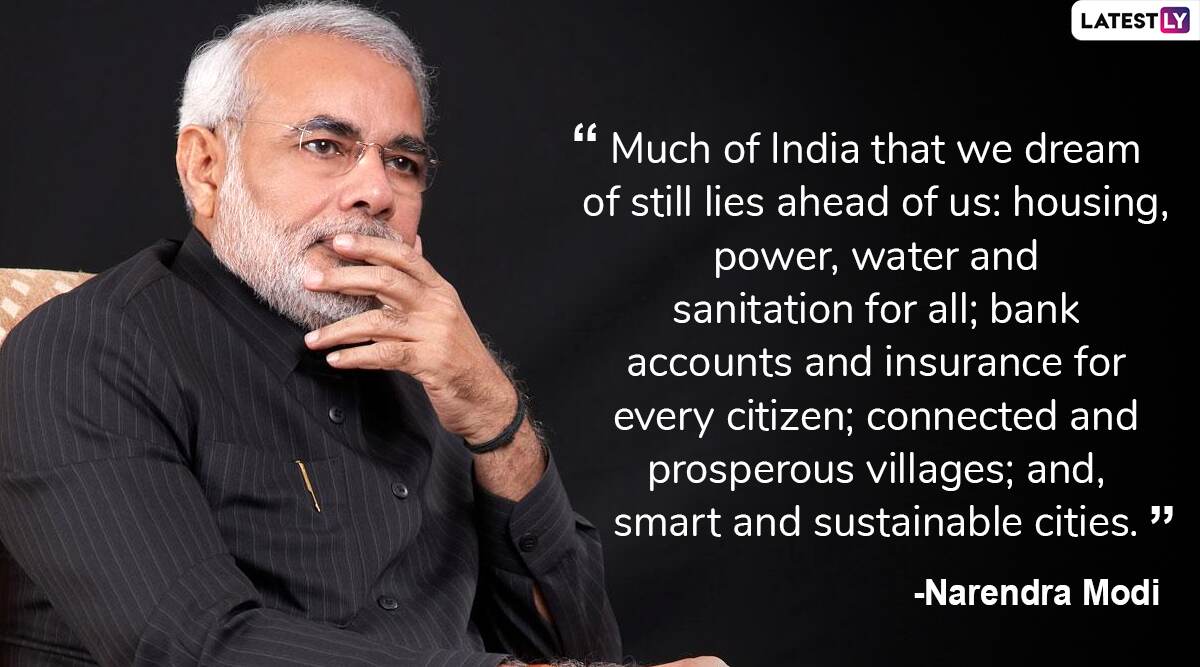 7. PM Modi on Criticism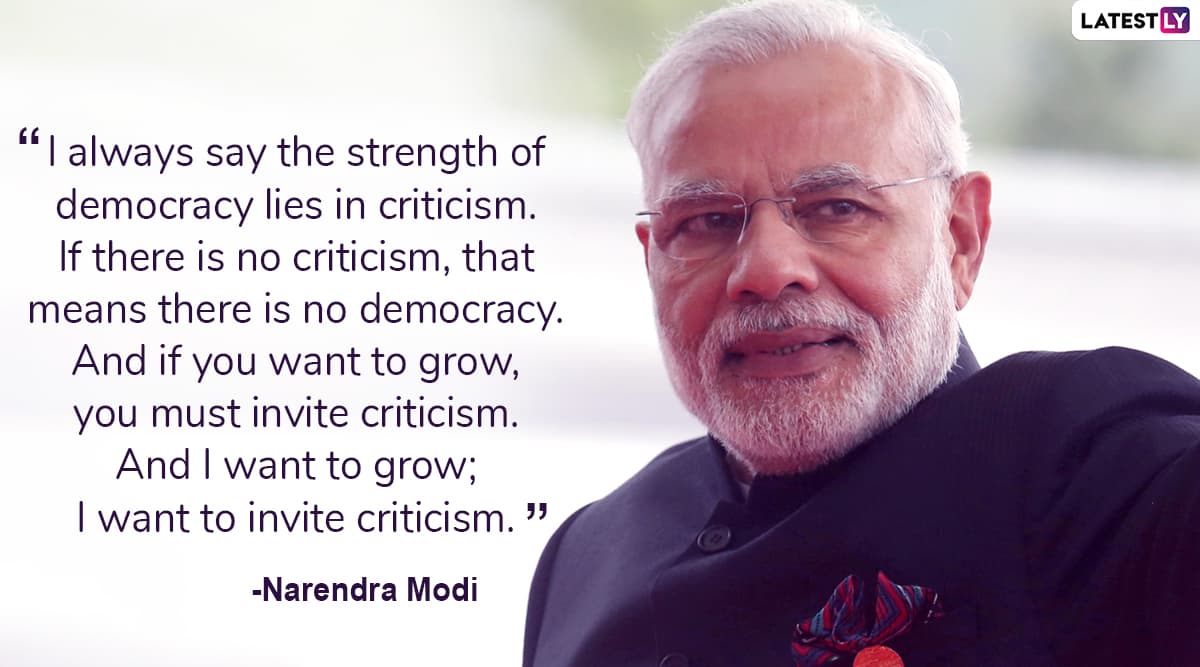 8. PM Narendra Modi on Talent of Indians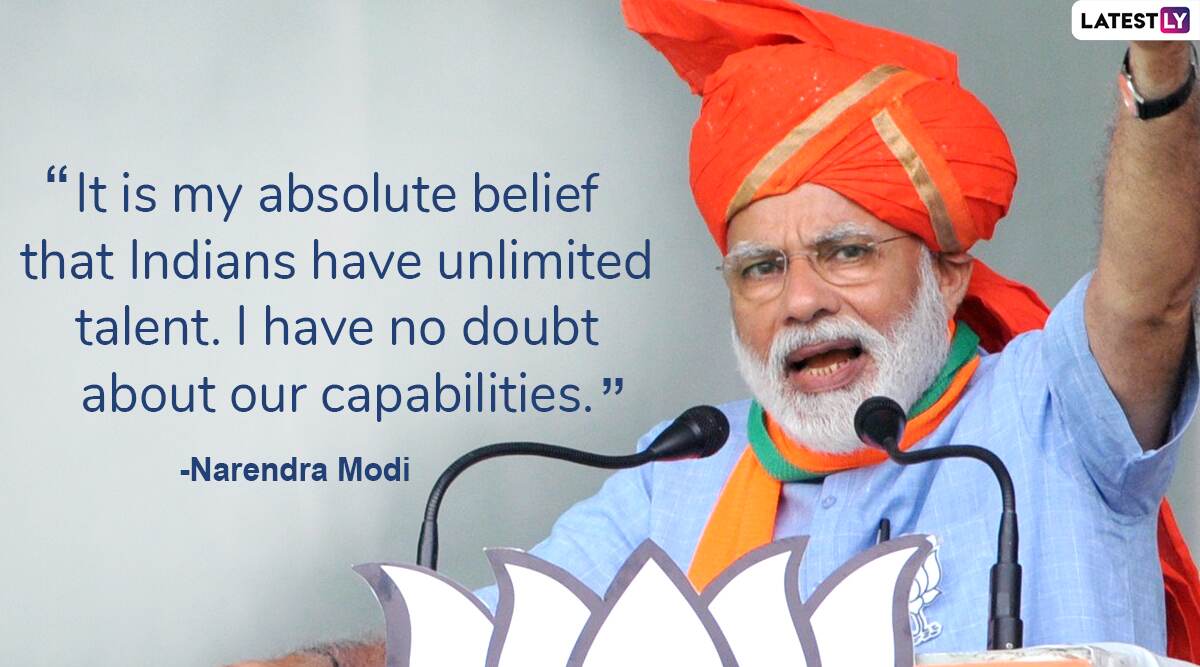 9. PM Narendra Modi on Being a Leader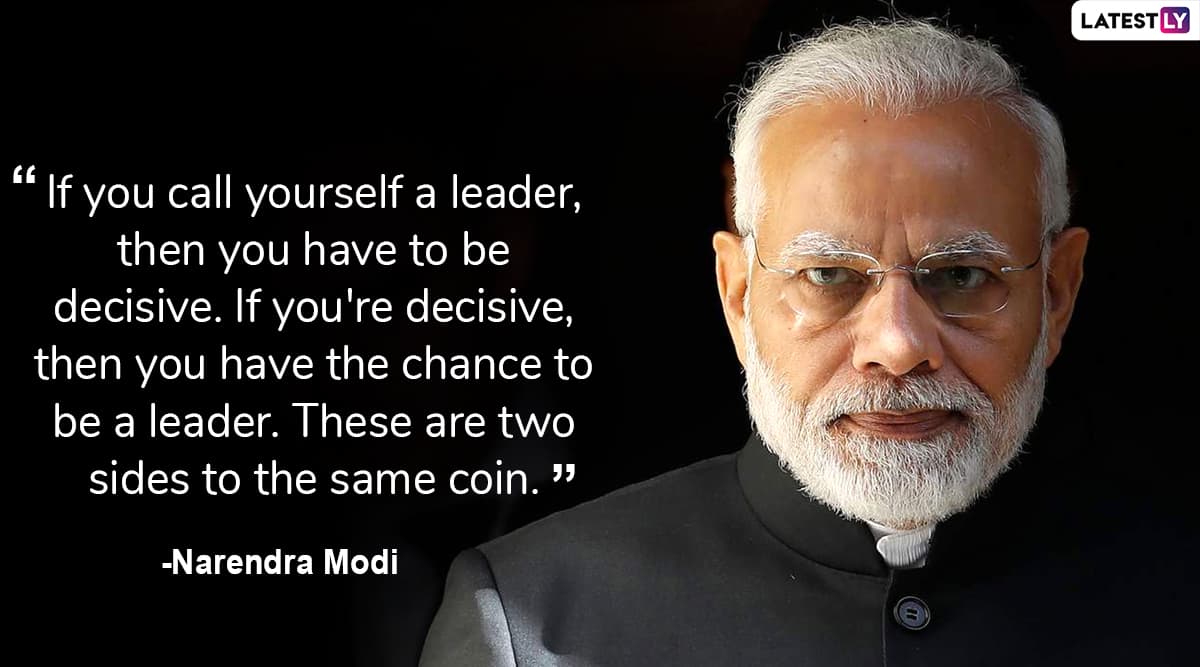 10. Narendra Modi on Governance
We wish the Prime Minister of India a happy birthday by recalling some of his quotes on a range of issues concerning the nation. This Tuesday, as he will turn 69, Modi will fly to Gujarat, his home state. He will visit Sardar Sarovar Dam in Narmada district to witness the water level reach its highest capacity at 138.68 metres, first time ever since it was raised two years ago. The entire dam is illuminated.