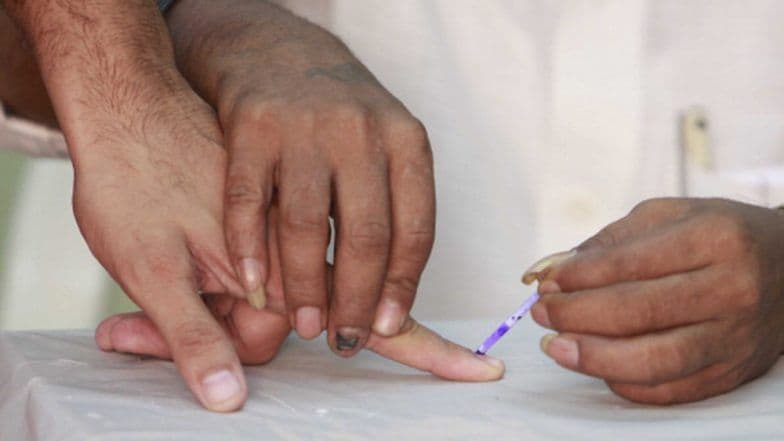 It is National Voters' Day today, and the citizens are encouraged to understand their significance to participate in the political process. On January 25, 2011, the Government of India decided to celebrate this date as National Voters' Day. Ever since then, the day is observed with much enthusiasm among the political leaders and the citizens of the country. It is the 9th National Voters' Day with a new theme and increasing importance to vote, especially young voters. Lok Sabha Elections 2019 Schedule Hoax: What is Truth Behind the Viral List of Parliamentary Poll Dates?
The Election Commission of India (ECI) is gearing up to host the Lok Sabha election 2019 and the dates which are slated to be announced in the first week of March. Ahead of the election, here is the significance on why every eligible citizen should vote.
National Voters' Day 2019 History
The ECI came into existence on January 25, 1950. Earlier the eligibility age of the voter was 21 years, but in 1988, it was lowered to 18 years. The 61st Amendment Bill of 1998 lowered the voter's eligibility age in our nation. Over the years, it was observed that there was a lack of interest and knowledge of the significance to cast vote every year. To increase the awareness among the citizens, the Government of India in 2011 decided January 25 to be celebrated as the National Voters' Day.
National Voters' Day 2019 Significance
There is no doubt that January 25 observes the right to vote and also democratic India. However, the primary objective of the Election Commission is to increase the enrollment of voters, especially the young ones. Voting is significant participation for a democratic country. It decides who is eligible to represent our country and comes up with new ideas for the betterment of India.
National Voters' Day 2019 Theme
National Voters' Day 2019 is celebrated on January 25 every year, to highlight the significance of voting in our nation. Every year, a new theme is decided by the government according to which various programmes are initiated. This year's theme is—"No Voter to be left behind."
On January 25, various events are arranged by the political leaders across the nation. In the government offices, the National Awards for the Best Electoral Practices are conferred to those who performed their duties exceptionally well during the conduct of elections. The citizens have the right to select the political leaders. Each vote counts. Hence, the eligible citizens should be encouraged to vote and build a secure network for the upcoming generations who will make sure to cast their votes.