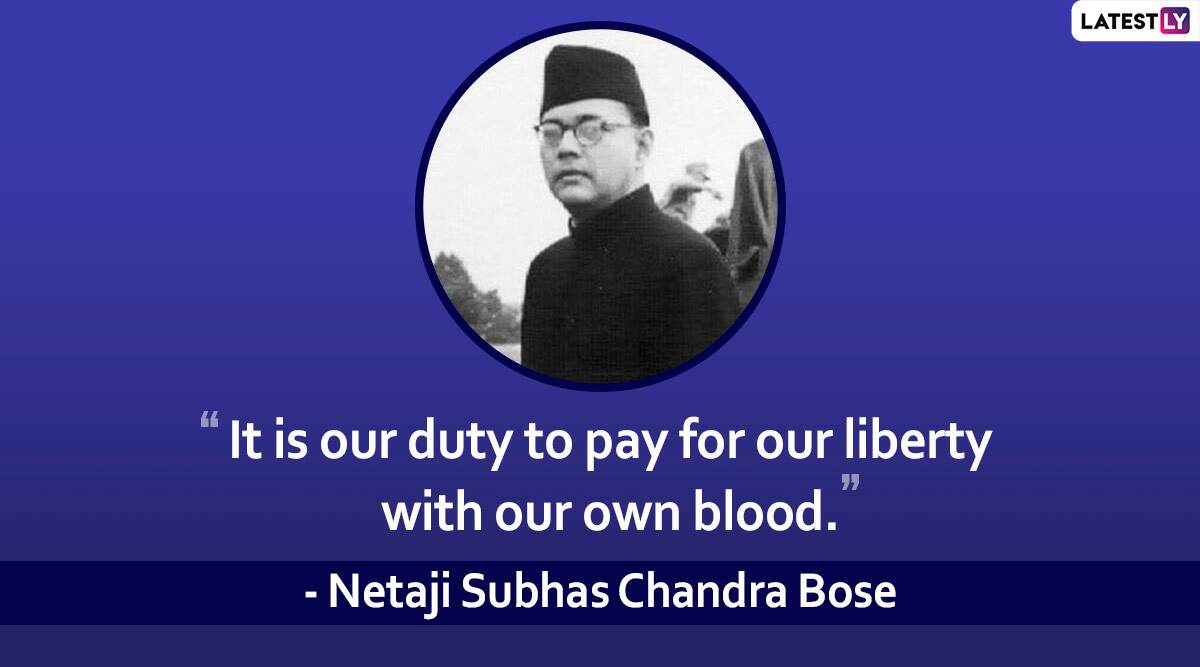 Subhas Chandra Bose was born on January 23, 1897, in Odisha. The freedom fighter believed in universal brotherhood, emphasised on social service and had a vision for India. He was known for motivating the youth with his slogans and words. His words are believed to have stirred the minds of many to fight for India's freedom. His famous slogan, Tum mujhe khoon do, main tumhe aazdi dunga, sparked patriotism in the hearts of many Indians during the independence fight. Decades later, the words have the same impact on people. His birth anniversary is celebrated as Netaji Subhas Chandra Bose Jayanti. On Subhas Chandra Bose's 123rd birth anniversary, we bring to some of the popular quotes and sayings by the great mind. Subhas Chandra Bose Jayanti 2020: Date, Facts, History, Significance and Celebrations Associated With Netaji's 123rd Birth Anniversary.
Netaji established the Azad Hind Radio station in Germany and led the Indian nationalist movement in East Asia. He considered the Bhagavad Gita and Swami Vivekananda's teachings as a great source of inspiration. Subhas Chandra Bose was quite good at studies and secured top ranks throughout his study in school and university. Interesting Facts About Netaji.
"One individual may die for an idea, but that idea will, after his death, incarnate itself in a thousand lives." - Netaji Subhas Chandra Bose
"Give me blood and I will give you freedom!" - Netaji Subhas Chandra Bose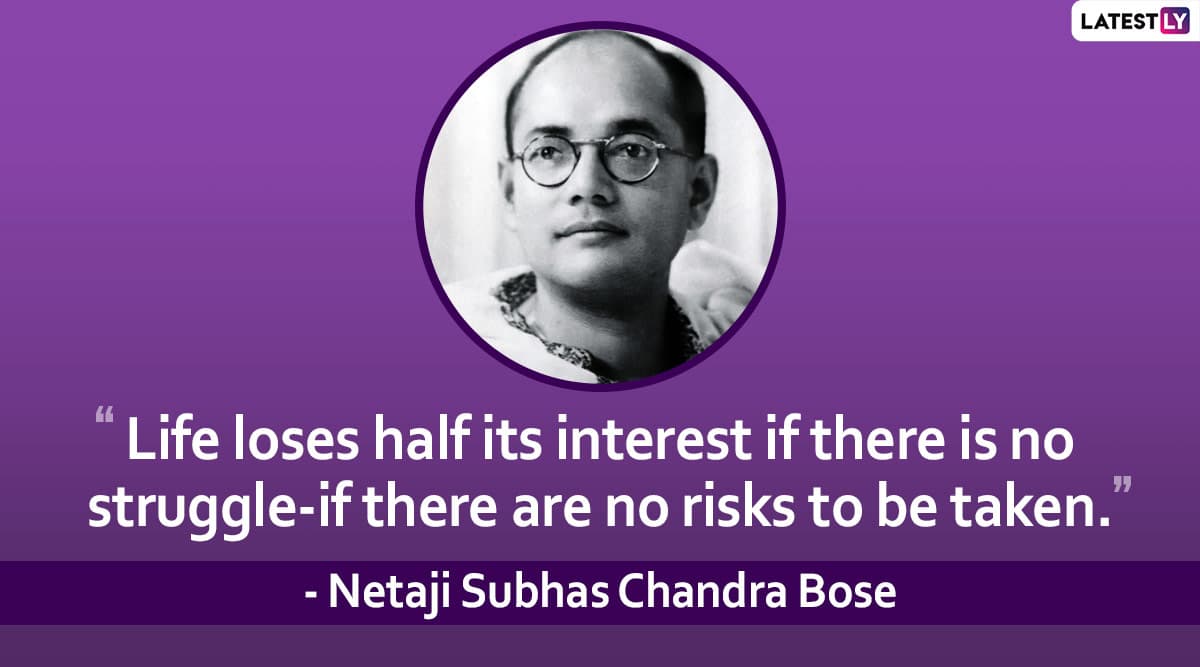 "Life loses half its interest if there is no struggle-if there are no risks to be taken." - Netaji Subhas Chandra Bose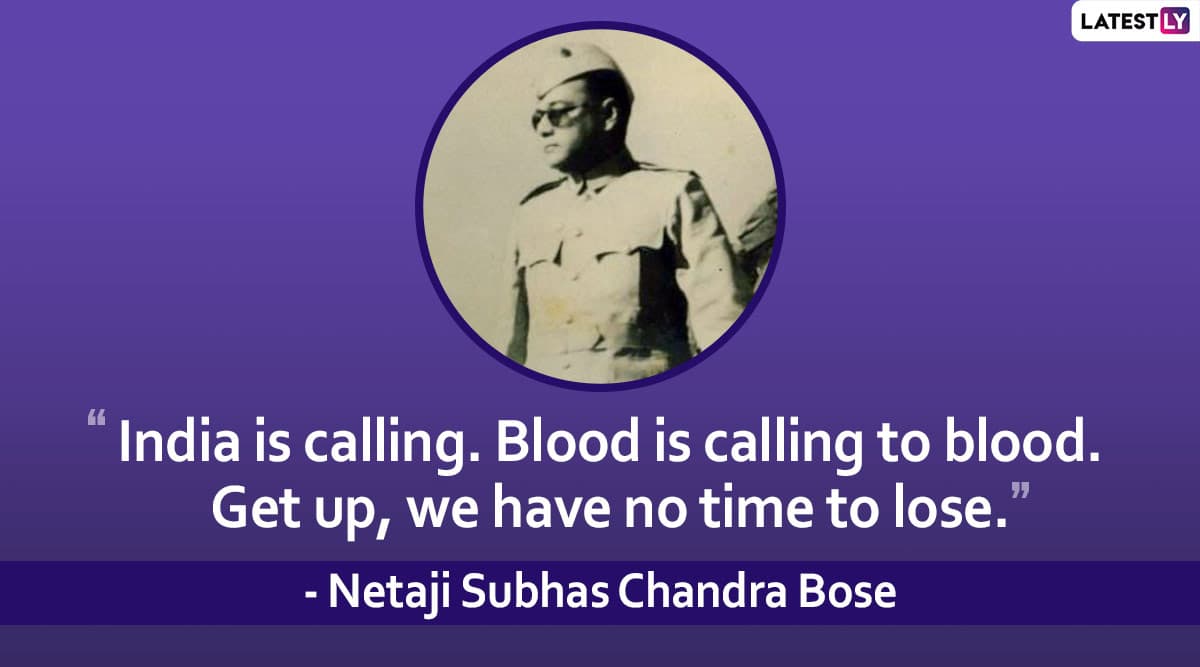 "India is calling. Blood is calling to blood. Get up, we have no time to lose." - Netaji Subhas Chandra Bose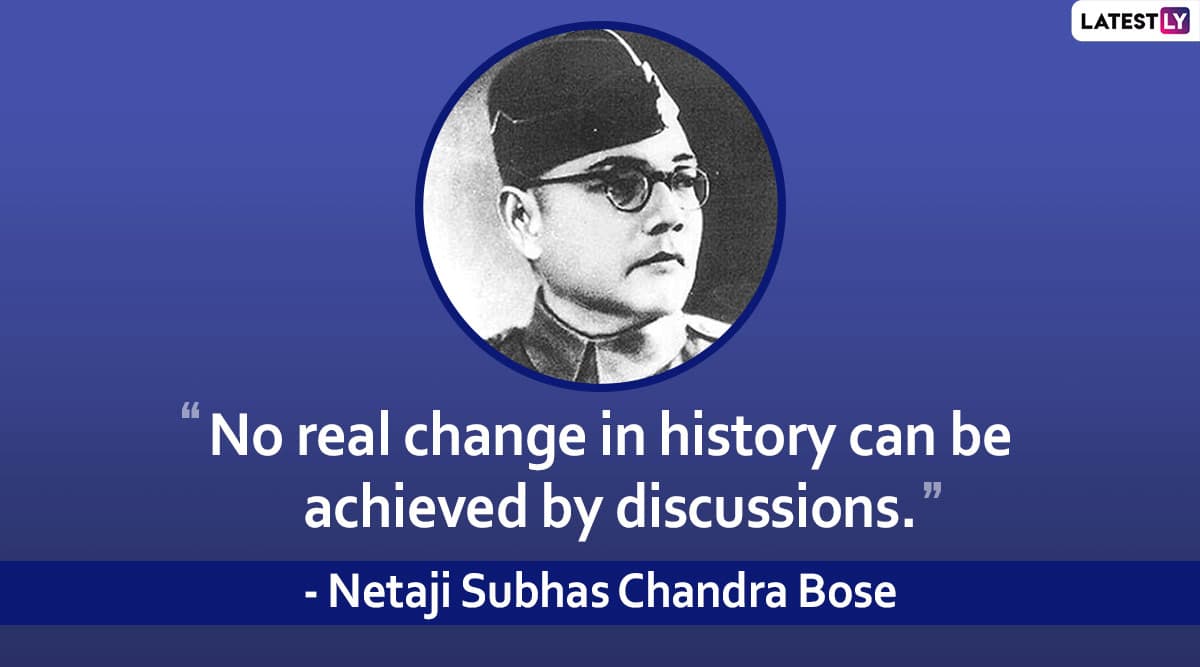 "No real change in history can be achieved by discussions." - Netaji Subhas Chandra Bose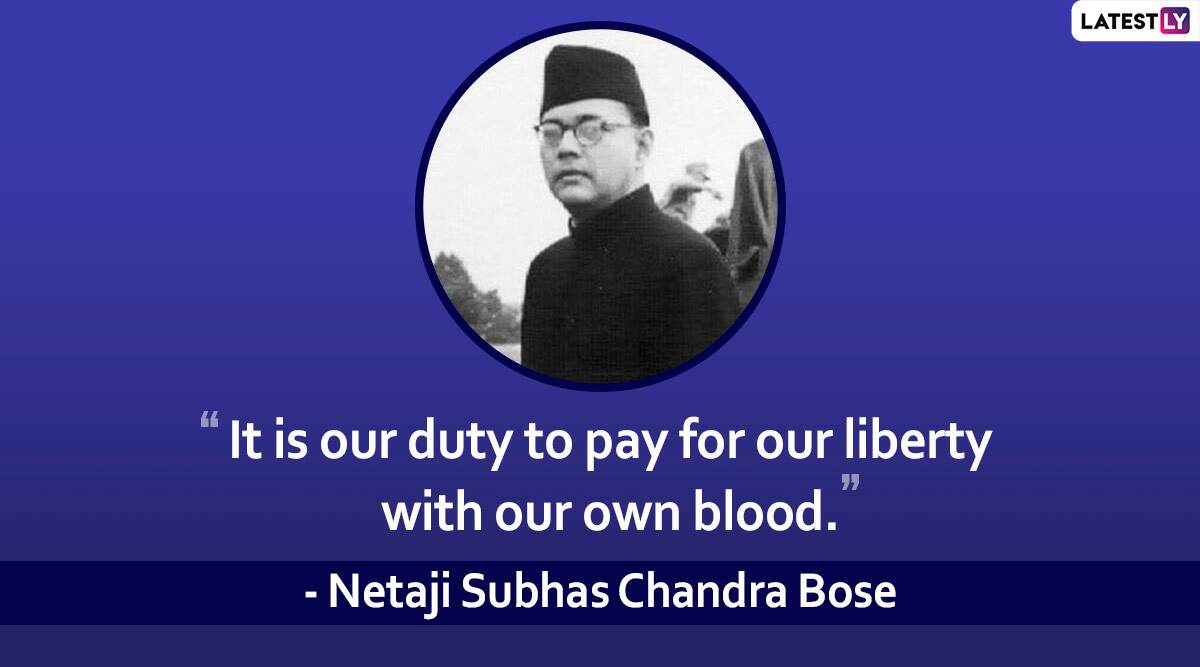 "It is our duty to pay for our liberty with our own blood." - Netaji Subhas Chandra Bose
He completed in BA in Philosophy with a first class in 1918. He cleared the Indian Civil Service examination in 1920 and got a good job. But during India's struggle for freedom, he resigned from the post. He becomes an active member of the Indian National Congress in the late 1920s and 1930s. He travelled extensively during the outset of the Second World War to seek an alliance with different countries to attack the British in India. He was the Congress President from 1938 to 1939, however, was expelled from the position due to his differences with MK Gandhi and the Congress high command.