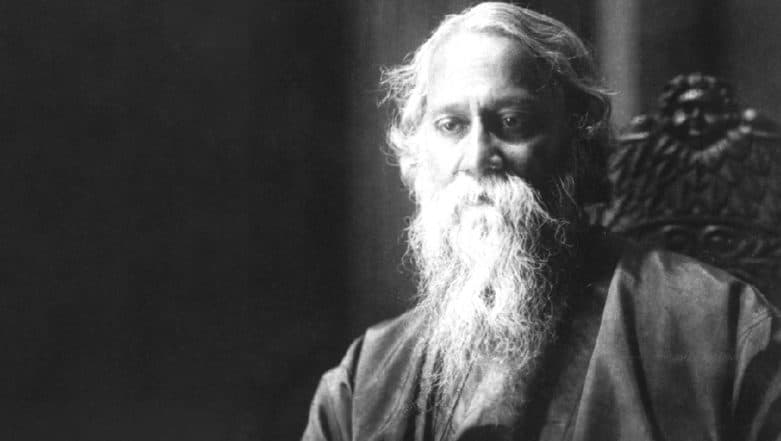 India's first Nobel laureate, who reshaped Bengali literature and music, Rabindranath Tagore's birth anniversary is joyously celebrated by his followers, especially the Bangla community in India. Also known as Rabindra Jayanti, Tagore's birth date is annually celebrated the cultural festival, honouring his great contributions in the world of literature and poetry. However, there exists a slight confusion in Kabiguru Rabindranath Thakur's birth date. While, Rabindranath Jayanti is significantly observed on May 7, Bengali community people, celebrates his birth anniversary as Pochishe Boishakh, the date of which depends on the traditional Bangla calendar. On the occasion of Pochishe Boishakh 2019 that falls today, May 9, know the significance and history on Vishwa Kavi Guru Rabindranath Tagore Jayanti. Quotes by the Universal Voice and Cultural Icon, Rabindranath Tagore. 
Rabindranath Tagore was a Bengali polymath, poet, musician and artist, who redefined Bengali literature and music, as well as Indian art with contextual modernism in the late 19th and early 20th centuries. Author of the profoundly sensitive and beautiful verse, Gitanjali, in 1913, Tagore became the first non-European to win the Nobel Prize in literature. His elegant prose and poetry are largely revered outside Bengal. From Chokher Bali to Bioscopewala, 5 Popular Screen Adaptations of the Nobel Laureate's Works. 
Pochishe Boishakh: Date, Meaning & Significance 
According to the English calendar, Rabindranath Tagore was born on May 7, 1861, to Debendranath Tagore and Sarada Devi at their Jorasanko mansion in Kolkata. It was the Bengali year 1268; the day and month corresponds were 25th of Boishakh. This is why, Bengali community celebrate Rabindra Jayanti on Pochishe Boishakh, the 25th day of the first Bengali month of Boishakh. The date rarely coincides with May 7. It overlaps with either May 8 or 9 on the Gregorian calendar every year, and Bengal continues to celebrate Rabindra Jayanti on Pochishe Boishakh. Know Interesting Facts From Rabindranath Tagore's Life on His Birth Anniversary. 
Today, May 9, we celebrate Rabindranath Thakur's 158th birth anniversary. For Bengalis and Tagore followers, 25th Boishakh holds a special significance and they associate a special sentiment with the day. People organise various gatherings, and sings the popular Pochishe Boishakh, He Nuton (Nutan) song, which is penned and set to tune by Tagore himself, that celebrates his love for life.