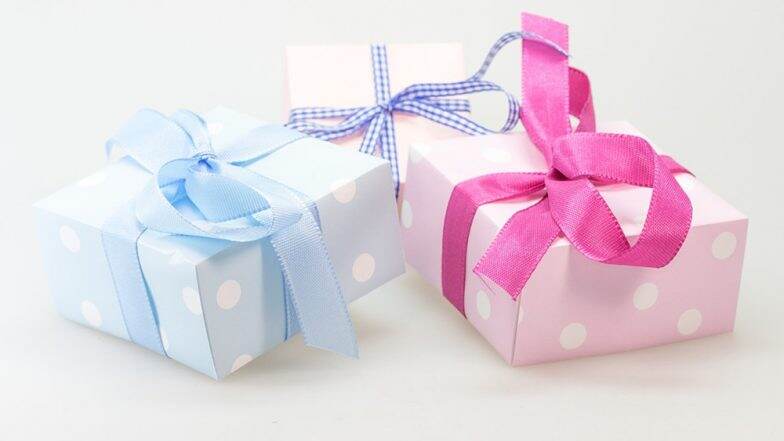 Raksha Bandhan 2019 is soon approaching and for all the brothers out there, you will have to start searching for Rakhi gifts! The day which celebrates the special bond between a brother and sister will be marked on August 15 this year. Every pair of siblings or cousins await this day, as other than tying the rakhi of protection, it is a day to relive all the special moments you've shared together. Raksha Bandhan is derived from the Sanskrit words and the festival essentially means "the tie or knot of protection". So every sister ties her brother the sacred thread and then expects a small token or a gift in return. But brothers, if you are wondering what gifts to give to your sister, let us help you out with some Rakhi gift ideas. Raksha Bandhan 2019 Gift Ideas for Brothers: Apart From Tying Rakhi, Here's a List of Special Gifts You Can Give on the Auspicious Festival.
At other times, most siblings may be fighting or teasing each other but all that changes when the festival of Raksha Bandhan is around the corner. The festival is also a great time for family bonding as everyone, the young and elderly come together to celebrate it. While the excitement is definitely among the younger lot, elder brothers also make sure to make time and visit their sister. If you are a brother, looking for a rakhi gift to give to your sister, then let us help you out with some gift ideas.
Raksha Bandhan Gift Ideas for Sister
Cozy cushions: This is a little different but a definitely a cozy gift. You can beautifully pack a cozy cushion and present it to her. It will be a an item that also provides comfort.
Chocolate boxes: A box full of sweets or chocolates may seem a redundant idea for a gift, but it is one gift that actually conveys a lot of sweetness too. If you sister loves to binge on chocolates and if you too have grown up fighting for chocolate bars, then present her a box full of chocolates. Don't forget to ask some from that too.
Headphones: This has become the most needed thing today. Even if your sister has a pair of earphones/headphones, she would not say a no to one more. These days, people keep a set of headphones so you too can pick nice headphones as a gift.
Accessories: All girls love accessories, so you have a variety of gift accessories to choose from. You could give her a bag, jewellery set, scarfs, ring, bracelet etc. But then you need to have a choice that she will like too. So try and figure out what she needs the most and then present that to her.
Gift cards: If you just cannot figure out what exactly to present your sister then give her a gift card. This is the actually among the safest options as she can go to the particular store and pick up whatever she wants.
These are some of the rakhi gift options that you can choose from. If you know your sister too well, then over the years you must have figured out what are her likes and dislikes. Or last but not the least, there is always an option of handing out an envelope of money and she can buy whatever she likes.