It is time for yet another festival in the country, the festival of Ramzan. The Muslim festival also spelt Ramadan, is considered to be the holiest time for the people of the community is an important time to offer their prayers and worship to the Almighty. The dates of Ramadan vary every year as it depends on the lunar calendar. Depending on the sighting of crescent moon, Ramadan 2019 fasts will begin in India either from May 6 or May 7. But while people eagerly wait for this auspicious time of the year, you can start sending out Ramadan wishes in advance. A festival that is celebrated by Muslims, all across the globe they exchange good wishes and blessings and seek the strength from Allah to observe a strict fast for the next whole month. If you are also looking out for Ramadan wishes and messages in advance, let us give you a collection of some images. Given under are some Ramzan Mubarak, Ramadan Kareem greetings, Ramadan images and messages which you can send to wish your fellow friends and family before the onset of the festival.
An Islamic new month began with the sighting of the crescent moon in the month of April. Ramadan is the ninth month of the Islamic calendar which begins with Shaban. Muslims observe a strict fast for the day and leave them after sunset. They indulge in through devotion and recite chapters from the holy Quran and offer Namaz. Special delicacies are prepared to have after breaking the fast. People exchange good wishes for the festival of Ramadan and send Happy Ramzan greetings. While the festival is still a day or two away you can start sending advance wishes of Ramzan Mubarak. Send Happy Ramadan in advance messages, images quotes through WhatsApp and other social media. Ramadan Recipes 2019: From Healthy Non-Fried Snacks to Decadent Mango Desserts, Delicious Iftari and Sehri Dishes.
Happy Ramadan Wishes in Advance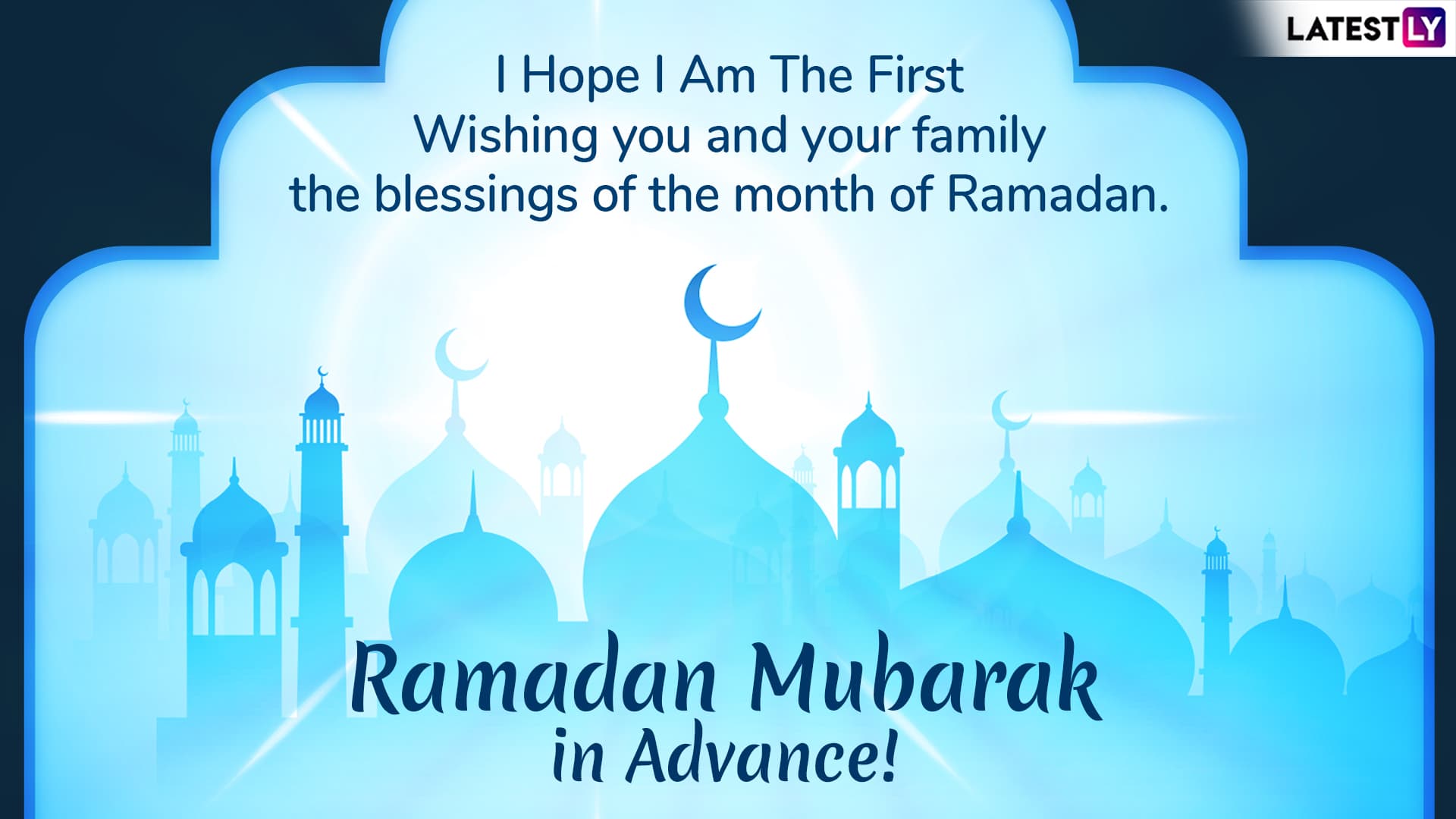 Message reads: I Hope I Am The First Wishing you and your family the blessings of the month of Ramadan. Ramadan Mubarak in Advance!
Message reads: May Allah bring countless moments of happiness and joy in your life. Happy Ramadan in advance!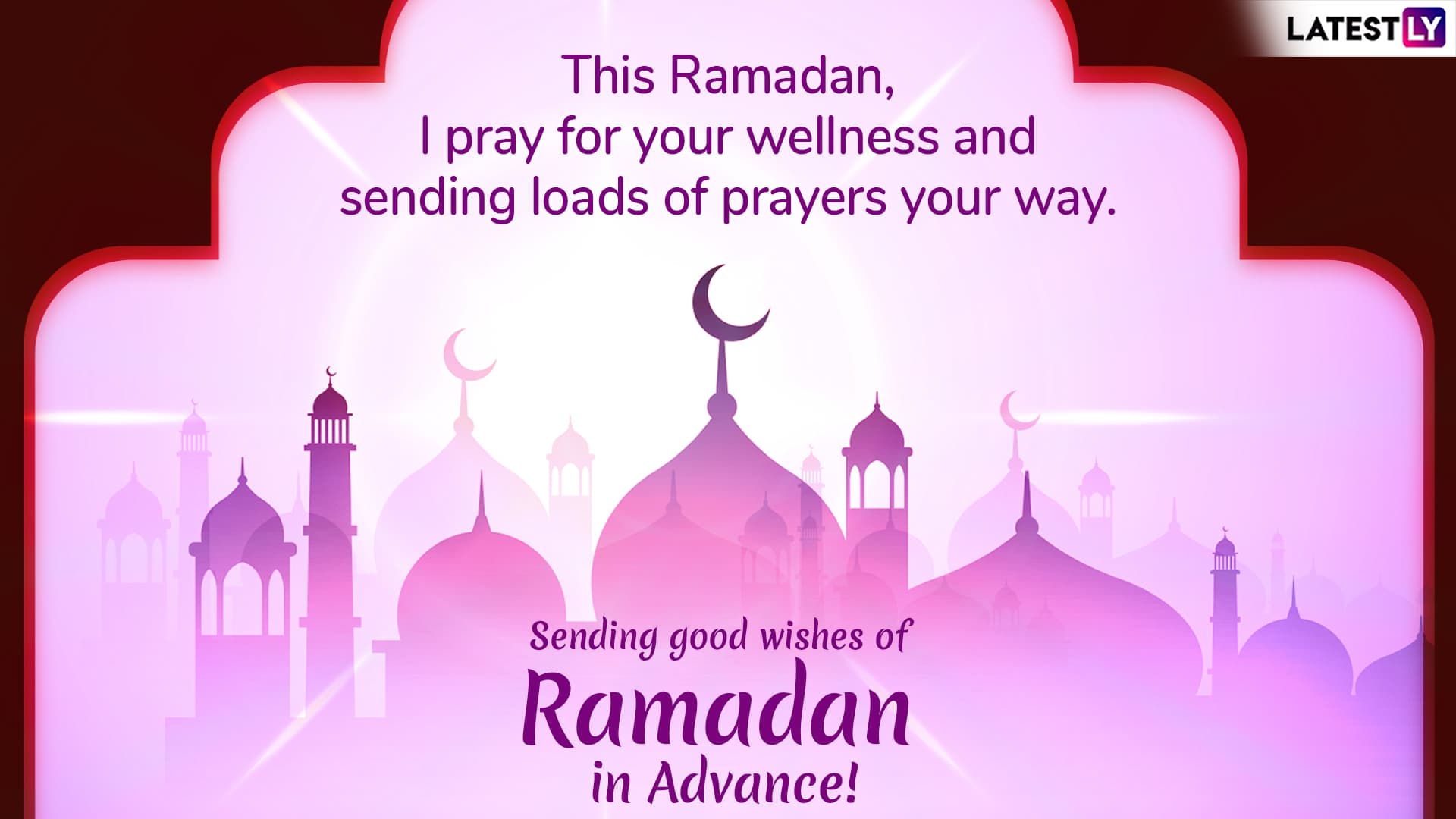 Message reads: This Ramadan, I pray for your wellness and sending loads of prayers your way. Sending good wishes of Ramadan in advance.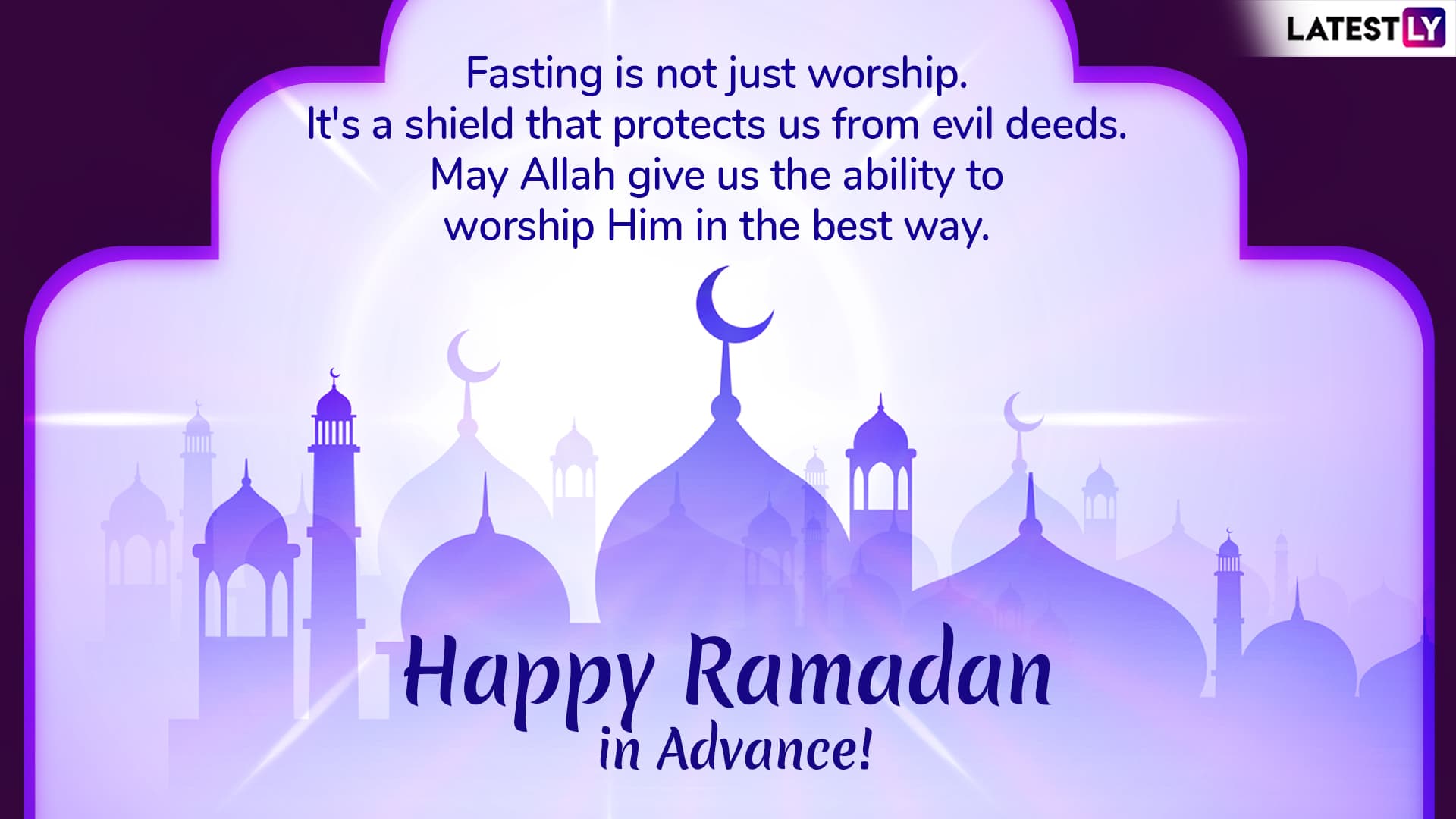 Message reads: Fasting is not just worship. It's a shield that protects us from evil deeds. May Allah give us the ability to worship Him in the best way. Happy Ramadan in advance.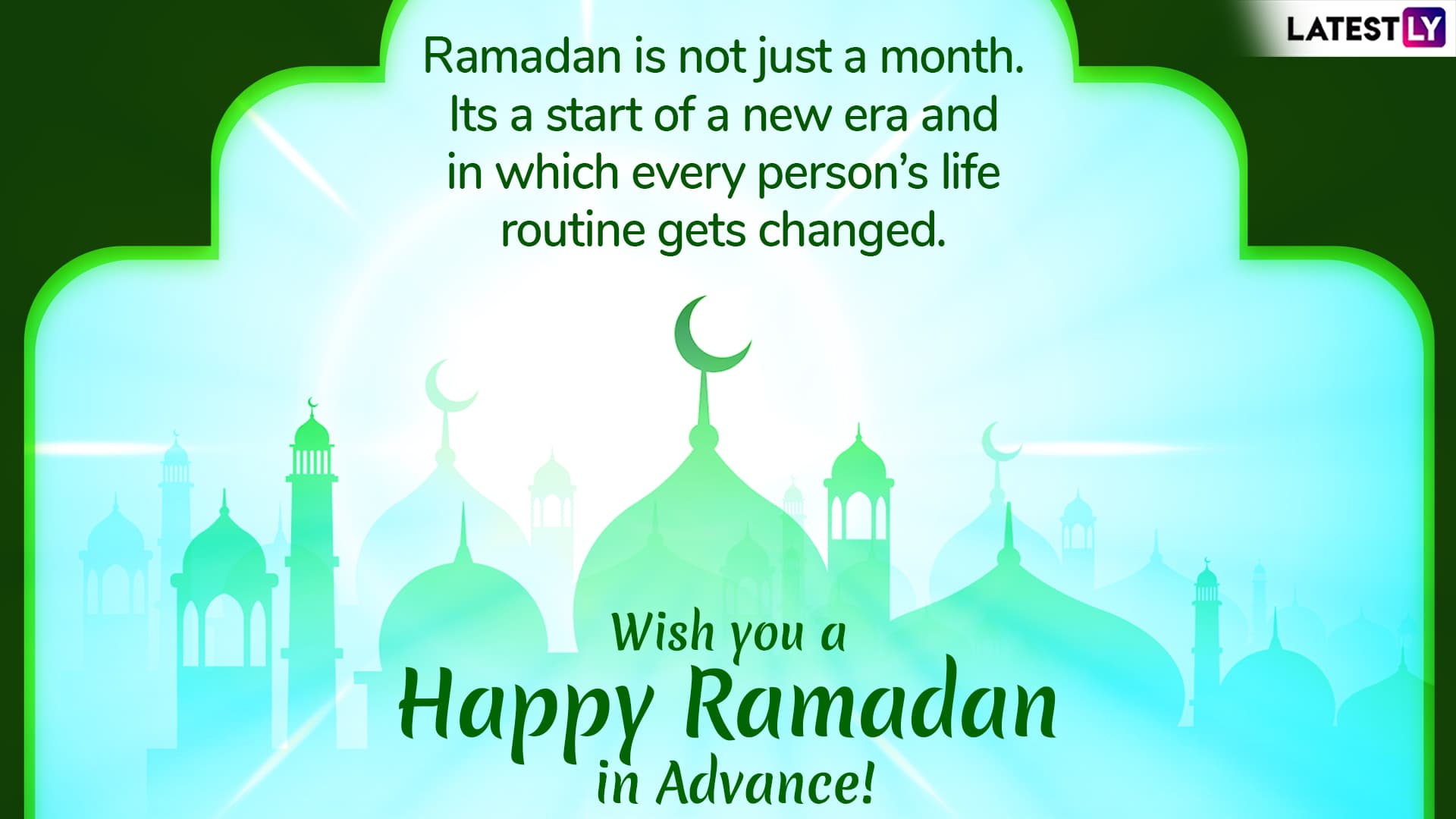 Message reads: Ramadan is not just a month. Its a start of a new era and in which every person's life routine gets changed. Wish you a Happy Ramadan in advance.
Happy Ramadan GIF
Ramzan Mubarak WhatsApp Stickers
Messaging application WhatsApp has got in a brilliant feature with the introduction of WhatsApp stickers. Stickers make it easy to send greetings or convey messages with just a click. With several festive packs that are introduced, you can also download special Ramzan stickers and send them to your friends and family. So download these festive sticker packs and use them to send your greetings of Ramzan Mubarak.
Watch the video below:
We hope the above messages, images and greetings help you to send out advance Ramadan wishes. Wish you all Ramzan Mubarak 2019!
(The above story first appeared on LatestLY on May 04, 2019 06:00 PM IST. For more news and updates on politics, world, sports, entertainment and lifestyle, log on to our website latestly.com).