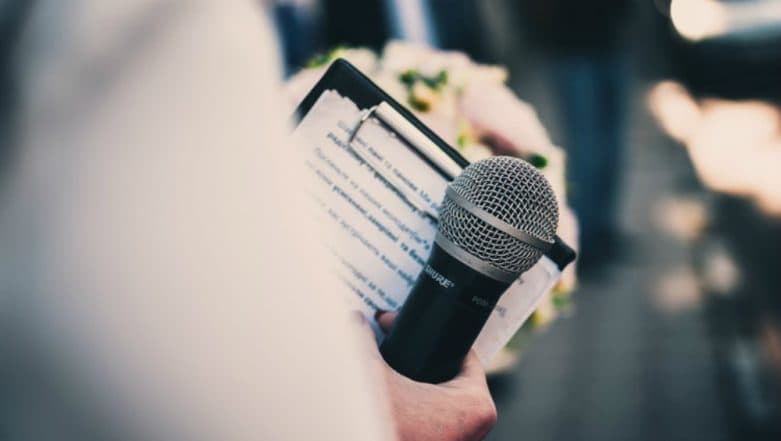 The citizens of India are all set to mark the most significant day of the Indian history-- Republic Day 2019. It was on January 26, 1950, when the Constitution of India came into effect with a democratic government system completing the country's transition towards becoming an independent republic. Ever since then, India is celebrating Republic Day with great pride, honouring the constitution of India. It is a national holiday, but a line of events is hosted in schools and public places to keep the spirit of nationalism alive. Students are the busiest above all, since they are engaged in various preparations for speech, dance, singing, fancy dress and many others to participate in their school events on Republic Day. Republic Day 2019: Try These Indian Nail Art Designs This 26th January That Are Beyond Creative. 
On August 28, 1947, the Drafting Committee was appointed to draft a permanent constitution with Dr B.R. Ambedkar as a chairman. The committee prepared a draft constitution, and on November 4 of the same year, they submitted to the Constituent Assembly. Republic Day 2019 Images & HD Wallpapers for Free Download Online. 
Republic Day 2019 Speech 1
After many deliberations, some modifications, the 308 members of the Assembly signed two hand-written copies of the document one in Hindi and one in English on January 24, 1950. Just two days later, January 26, 1950, it came into effect through the nation. The day also began Dr Rajendra Prasad's first term of office as the President of the Indian Union. The date, 26th January got etched in history for eternity. Mahatma Gandhi Tableau From Assam & Vaikom Satyagraha Float of Kerala Rejected by Government for 26th January Parade. 
Republic Day 2019 Speech 2
As citizens of free country,everyone feels proud to be able to be independent that happened because of the sacrifice of the freedom fighters. On Republic Day, individuals also pay homage and remember the constant sacrifices for all of us to breathe free.
Republic Day 2019 Speech 3
Every Republic Day is celebrated with great pomp, enthusiasm and glory by the citizens. From school children to seniors, everyone unfurls the national tricolour along with our national anthem that is sung with complete emotions. As the kids are preparing themselves for their school functions, here we have combined some important and patriotic speeches in English to pay their humble respect to the motherland.
Watch Video of Republic Day 2019 Quotes
The main Republic Day celebration is hosted in the national capital New Delhi at the Rajpath before the President of India. Parades are performed as a tribute to the country, its unity in diversity and rich culture. Let us keep the strive constant, uphold our country's honour at all times and respect its past, work on its present and only hope for a progressive nation. Happy Republic Day!