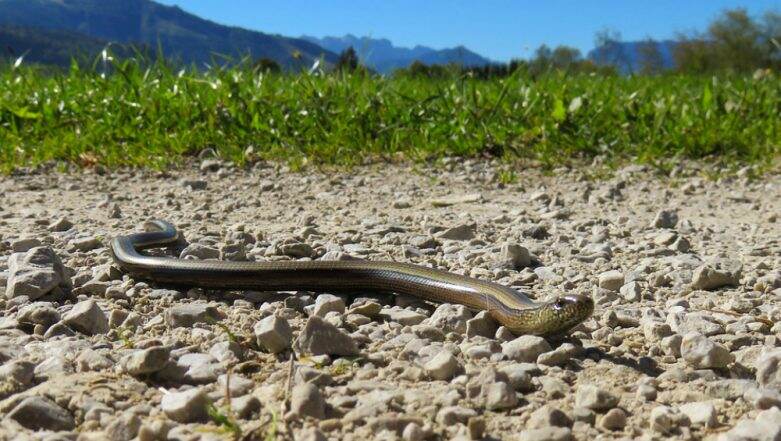 Valentine's Day is almost here, and couples just cannot keep their calm. While February is considered a season of love, it is also a tough time for those who have just come out of a relationship that did not work for many reasons. If you are still not over that toxic bond and waiting for that one chance to get back at him/ her, an Australian zoo has the best offer for you. Sweet passive-aggressive revenge! You already know how popular and venomous the brown snakes are in Australia. And now one of them needs a name, and that is your ex. Want to Name a Frog, Mouse, Worm Along With 12 Other New Species of Plants and Animals After You? 
Wild Life Sydney Zoo launched the competition. According to reports, the zoo is offering people the chance to name a snake after their ex. The zoo's website while announcing the contest read, "Is your ex a snake? If so, now is your opportunity to cement their 'snaky status' this Valentine's Day by naming a brown snake after them."
Name A Snake After Your Ex
View this post on Instagram
How to Participate?
There are very few steps. To enter the competition, you will first have to visit the official website of the zoo. Download an application form, fill it out explaining why you ex deserve to have a snake named after them and pay 1-dollar donation which will go towards Wildlife conservation fund. You can participate in the contest till February 13. Sleeping With Your Ex Does Not Affect Moving On Emotionally. 
The winner will be announced on Valentine's Day 2019. Wild Life Sydney Zoo will provide a certificate to the winner and an opportunity to visit the venomous reptile for free every day for the next year. This is not just one unique competition. A similar contest was arranged by Hemsley Conservation Center in the United Kingdom, where cockroaches can be named after someone's ex.