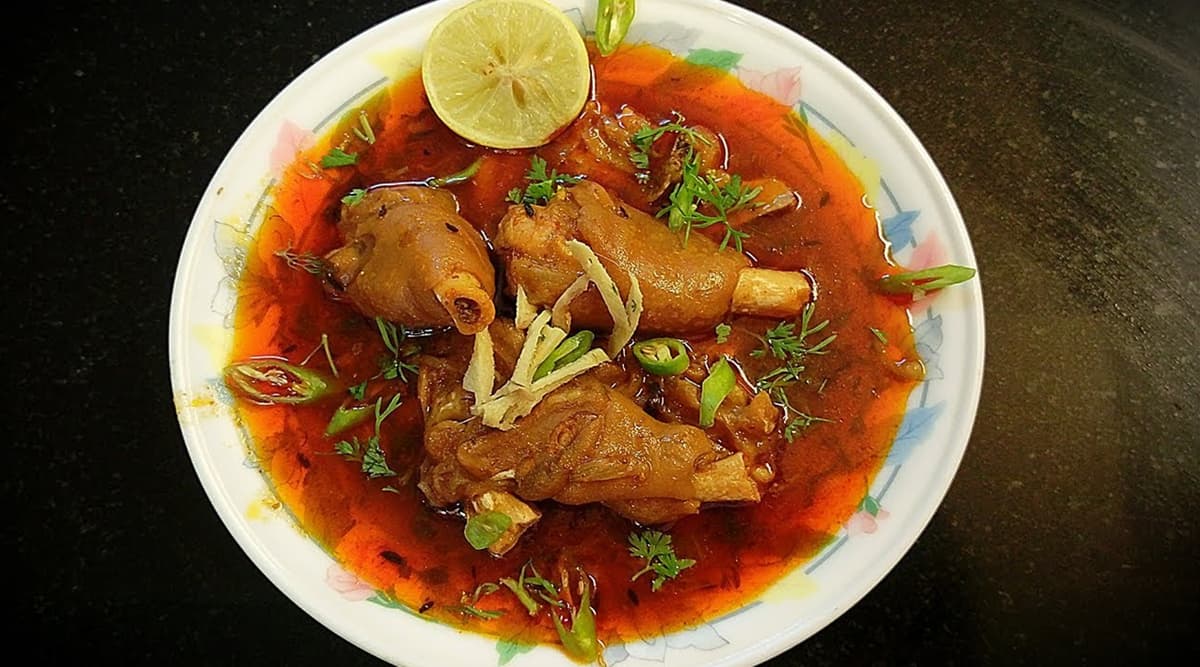 Winter comes along with delicious and mouth-watering food, which makes this a standout season. There are various delicacies which are specifically meant for the winter season, and one such dish is mutton paya soup. Bone Broth, which is commonly known as Paya Soup, is a traditional dish in the Indian sub-continent. Let's take a look at why it is worth have mutton paya soup in winter for strong immune and joint pain. Weight Loss Tip of the Week: Winter Soups, a Warm Way to Lose Weight and Burn Fat (Watch Video Recipe)
Paya means legs in Hindi and Urdu. The main ingredient of paya soup is the hoof of a goat, buffalo or sheep. The paya dish originated from the amalgamation of South and Central Asian cuisine. In Central Asia, it was known as pacha. Paya became part of the local cuisines as the recipe was adapted by the Muslim cooks of Lahore, Hyderabad of Telangana State and Lucknow. Winter Special Dinner Recipes: Treat Your Taste buds to These Healthy Soups and Salad.
Mutton Paya Soup Recipe 
Why Should Mutton Paya Soup Be Eaten in Winter?
In winter, people having arthritis problem often complaint of joint pains. Bone Broth consists of two compounds - glucosamine and chondroitin - which boost joint health and minimise symptoms of arthritis and osteoarthritis. Mutton Paya Soup can also strengthen the bone as it contains gelatin, which is one of the main nutrients present in bone broth. Mutton Paya Soup can also strengthen immunity as it contains conditionally essential amino acids proline, glutamine and arginine, which improve the gut health.
Surprisingly, mutton paya soup can also aid in weight loss as it contains L-glutamine, critical amino acid responsible for diminishing the firmicutes in the gut. Firmicutes is one of the reasons for obesity as it allows a large number of calories to be delivered through food. In the end, we can say that eating paya soup is the yummiest way to make yourself healthy and strong.