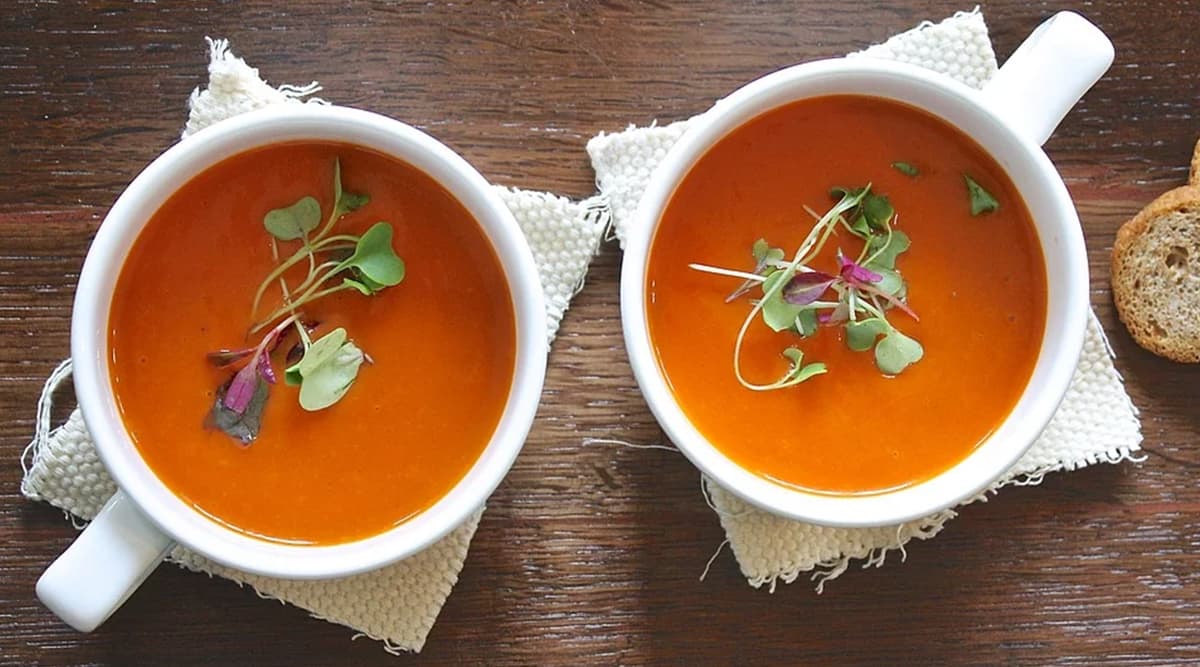 Winter is here and it can turn into a great time for you to lose weight in a healthy way. Soup is like soul food for most of us. A comforting bowl of soup is a delicious way to stay warm in winter.  Relishing some delicious soup can be your way to amazing weight loss as well. With the right kind of ingredients, soups can as a complete meal, rich in fibre and various nutrients that can help you keep belly fat at bay. It is important to keep in mind that during winter body needs more energy to keep itself warm. More energy means more food intake. However, since you become hungry more often during winters, you tend to binge on unhealthy foods to satisfy your cravings. But if you replace unhealthy food binge with sipping on a wholesome bowl of soup, you can reach your weight loss goal way faster. Chicken Soup Health Benefits: A Bowl of Soup Froth Has Many Medicinal Wonders. 
Soup For Weight Loss
It is always advised that one must observe a diet that includes meals with low energy density. The idea is that foods with low energy density tend to make people eat fewer calories because they contain a lot of water. Soups act as one of the best ways to eat various healthy foods items such as vegetables and meat.  By using the right kind of ingredients, when you actually make soups out the food that you would otherwise eat in fried form and it can help you lose weight big time.  Some experts also suggest that you can just add water to your regular food and consume it by making a soup out of it.  Not only with it make you feel more satiated, but the consumption of calories decrease this way. However, if you add a lot cream or other high-fat items to your soup, you might as well eat cheesy pizza because that soup's calorie count will increase and it won't help you in any way.  Home Remedy of the Week: How to Treat Cold and Flu with Chicken Soup (Recipe Inside).
How To Make Healthy Soup for Belly Fat, Weight Loss and Immune Boost During Winter (Watch Video):
However, it is a no brainer that the kind of soup we are talking here are the ones made at home with organic and healthy ingredients and not the packaged powdered instant soups that are made with dehydrated veggies and spices. It is always advised to make soups at home, using fresh veggies and other ingredients of your choice that are healthy and fibre-rich.
(This article is written for an informative purpose and should not be substituted for medical advice. Kindly consult your doctor before trying any tips.)