A Pablo Escobar-themed burger restaurant has been launched in Melbourne, Australia. Pablo Escobar, the Colombian drug lord became popular after a Netflix's series on his life. The restaurant named Pablo's Escoburgers opened recently ran into controversy for giving their customers bills that had a line of white powder (referring to cocaine) and a rolled up dollar bill on top. While it is garlic flour garnish and a fake $100 note, it garnered tremendous backlash on social media.
Many Australians felt the restaurant called Pablo's Escoburgers was not promoting a healthy concept. Escobar, a narco-terrorist, led the Medellín Cartel for 17 years, and his operation caused the killing of an estimated 3,500 people. He was shot dead in 1993 by the police after escaping from La Catedral prison in Colombia. Many suggested the eatery's method to attract people as highly problematic. Pablo Escobar Narco Museum Shut Down After Columbian Authorities Discovered it Was Operating Illegally.
A comment on Instagram read: 'This is really offensive and disrespectful to all the families of the victims that suffered the atrocities committed by this monster.' Most social media users told the restaurant to stop idolising him and to not show Escobar as a hero. While some believed, it is a joke and everyone should take it lightly and stop outraging over it.
Pablo's Escoburgers' controversial burger: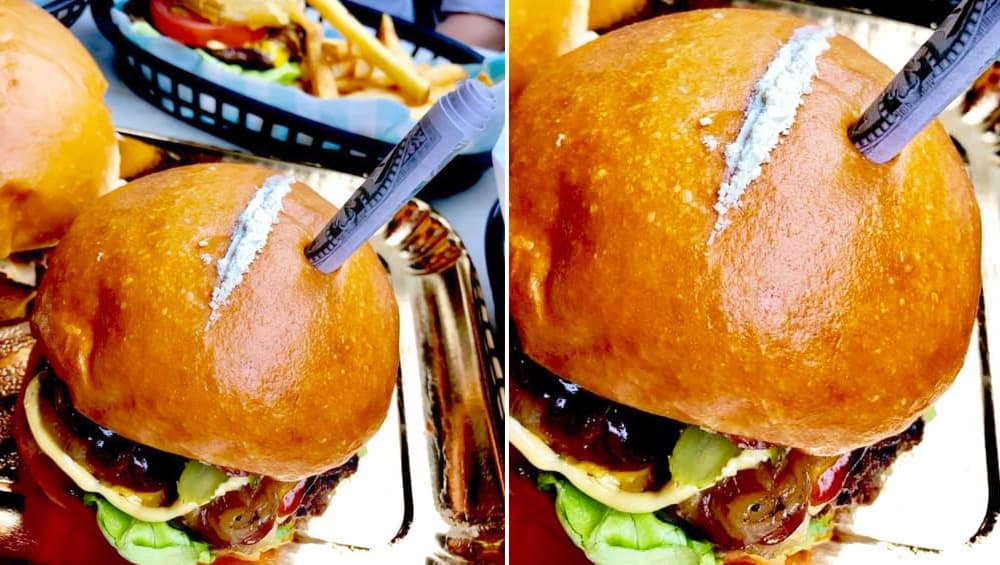 As the criticisms continued, the restaurant released a statement that reads: 'We are very proud of our burgers but we do also understand that Pablo Escobar was a horrible man who destroyed the lives of thousands of Colombians, We do not condone, idolise or promote Pablo Emilio Escobar or his actions in anyway. We are however Australian and know how to have a laugh about a good play on words. Its just a name of a pop up burger bar not really a theme. Hard not to offend someone in 2019.'
It further reads: 'Lots of Colombians enjoy the burgers here, also a lot give us terrible reviews and upset comments on FB much the way Pablo himself would have if he was still here today. Take the high road people, put it to rest and learn to forgive and forget! Either way we love you all the same in a very "unpablo" way and know you will love our burgers. enjoy!'