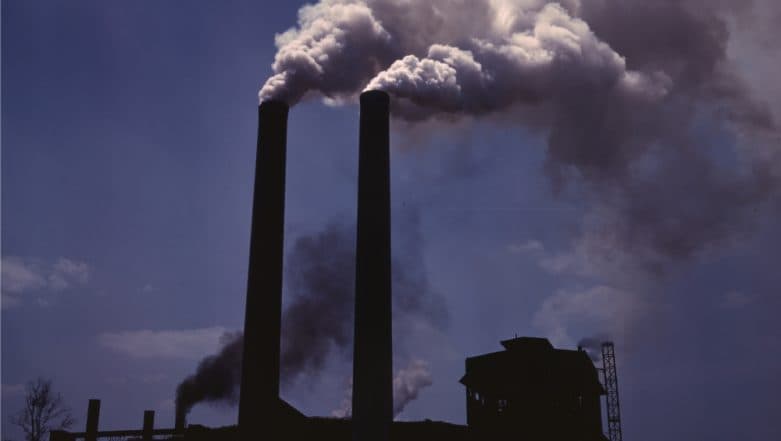 A new study has revealed that pollution has been shortening the lifespan of Indians by 1.5 years. According to researchers from the University of Texas at Austin, deteriorating air quality is contributing to this problem. Improving it may positively impact lifespans all over the world. In the first of its kind study that examined data on life expectancy and pollution, researchers looked at pollution from particulate matter (PM) smaller than 2.5 microns. The fine particles can enter deep into the lungs of the, increasing the risk of heart attack, strokes, respiratory diseases and cancer.
The team collected data from the Global Burden of Disease Study to measure PM2.5 air pollution exposure and its effects in 185 countries. The nation impact on life expectancy was then calculated for each country and on a global scale.
The results of the study were published in the journal Environmental Science & Technology Letters. John Apte, the lead author of the study, said that they were able to systematically identify how air pollutions shorten life around the world.
The findings don't bode well for India in particular because on an average; it takes away 1.5 years out of a citizen's life. Currently, the countries with the highest levels apart from India include Pakistan, Bangladesh, Egypt, Saudi Arabia, Nigeria and China.
What Will This Mean For Health?
Particulate matter even at safe levels have been known to cause diabetes. Apart from this metabolic disorder, pollution can also spike up cases of cardiovascular illnesses, reproductive disorders, nerve problems, digestive disorders, skin disorders, and ear, nose and throat problems. Air pollution affects every system of the human body, thereby increasing the mortality rate. Even psychiatric conditions like anxiety, mood disorders and depression start increasing.