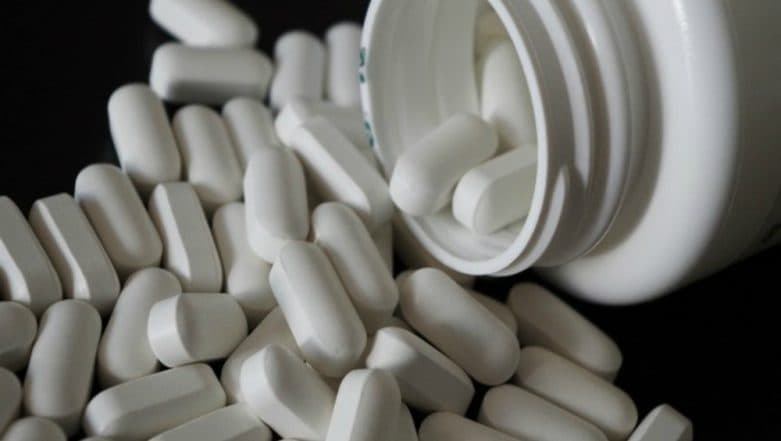 Easy weight loss is a myth. If you are someone who wants to shed kilos very quickly, you need to think twice. Easy weight loss always has some kind of catch that you only realise later. Many celebrity-endorsed products- shakes, powder, and drinks that offer easy and quick weight loss, provides you with a fast fat burn at a grave cost of your health. Jamila Jamil has been calling out many celebrities such as Cardi B, Iggy Azalea, the Kardashians, etc. for endorsing detox drinks that usually hold false claims. However, another product that has been floating in the market forever are weight loss pills. Jameela Jamil Calls Out Cardi B, Khloé Kardashian For Endorsing Detox Teas For Slimming in a Hilarious Video.
Fat-trapping products are also a fad that claims to help you lose weight easily, however, the truth is that generally contain chitosan that comes from the powdered shells of shellfish and is known to binds to fat in the food you eat. This makes your body not digest fats in your body; however, there is no evidence that it does help prevent you from absorbing dietary fat. Moreover, it has more side-effects that sabotage the positive ones. Some prescription weight loss drugs such as Belviq, Contrave, Saxenda, phentermine, and Qsymia exist but these according to WebMD are only prescribed to people BMI is 30 or higher, or if it's at least 27 and you have a condition.
Side-effects of Weight Loss Pills
While there are numerous types of weight loss pills and supplements with its own set of side effects some of the common side effects are, nausea, vomiting, constipation, diarrhoea, blood pressure issues, appetite changes, heart problems, pancreatitis, gallbladder and kidney problems, suicidal thoughts, dizziness, tremor, insomnia, chest pain, dry mouth, unpleasant taste, certain birth defects, eye problems, etc.
In conclusion, even expert believe that weight loss solely via such supplements and pills is not recommended. If taken with approval by professional medics, the dosage needs to be in combination with proper diet and regular exercise. Safe supplements will only aid an already healthy weight loss regimen that includes a healthy and balanced diet and exercise.