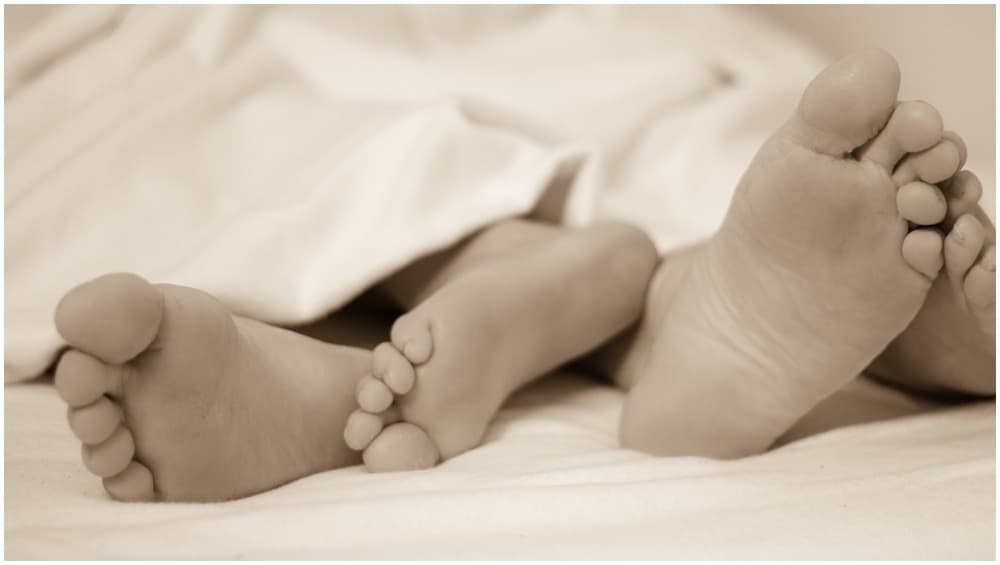 Recently a strange case made its way to the American Journal of Medicine is of a woman who almost died after having sex with her husband. The reason why this happened goes way deeper than what it looks like. The woman experienced an extreme allergic reaction after she was exposed to the man's semen. The 46-year-old woman from Baltimore, Maryland, suffered from an anaphylactic reaction because of the medication her husband was taking. She came into contact with that via his semen while having sex with him. The case report was named, "Almost Killed by Love: A Cautionary Coital Tale".
Initially, she reported various symptoms of diarrhoea, dizziness, itchy hands and feet, and severe sweating soon after having sex. When she went to the doctors, they understood that she was havings sepsis because of low blood pressure. As an immediate aid, she was put on an IV drip and given antibiotics. It was only later tests proved that she was suffering from an anaphylactic shock. Once the doctors dug deeper into the case, they found that she may have been exposed to penicillin from her husband's semen. He had been treating a bacterial infection with a course of an antibiotic called nafcillin that had penicillin. With a history of penicillin allergy since childhood, being exposed to penicillin caused her to have a shock immediately. The authors said she was "exposed to nafcillin concentrated in the seminal fluid". However, the condition of woman improved as soon as her blood pressure became normal and she was discharged from hospital with an EpiPen.
What Is Anaphylactic Shock
An anaphylactic shock can be caused as a reaction within seconds or minutes of being exposed to an allergen. The allergen can range anything from peanuts to penicillin. Symptoms usually include skin rashes,  vomiting, nausea, difficulty breathing and shock. This kind of allergic reaction requires immediate aid from doctors. Usually, adrenalin is used as an immediate treatment. If not treated, it can result in unconsciousness or death. Common allergens are peanuts or bee stings but they can be anything. The shock causes blood pressure to drop suddenly and airways begin to narrow causes breathing to be blocked.
In this case, the woman had an anaphylactic shock due to penicillin that was present in her husband's medicine and came in contact with her while having sex via his semen. This allergic reaction can take lives in no time if not received treatment immediately.
(This Article Is Only for Informative Purpose and Shouldn't Be Substituted for Professional Advice. Moreover, Laws Regarding the Subject Discussed Above May Vary According to Regions)