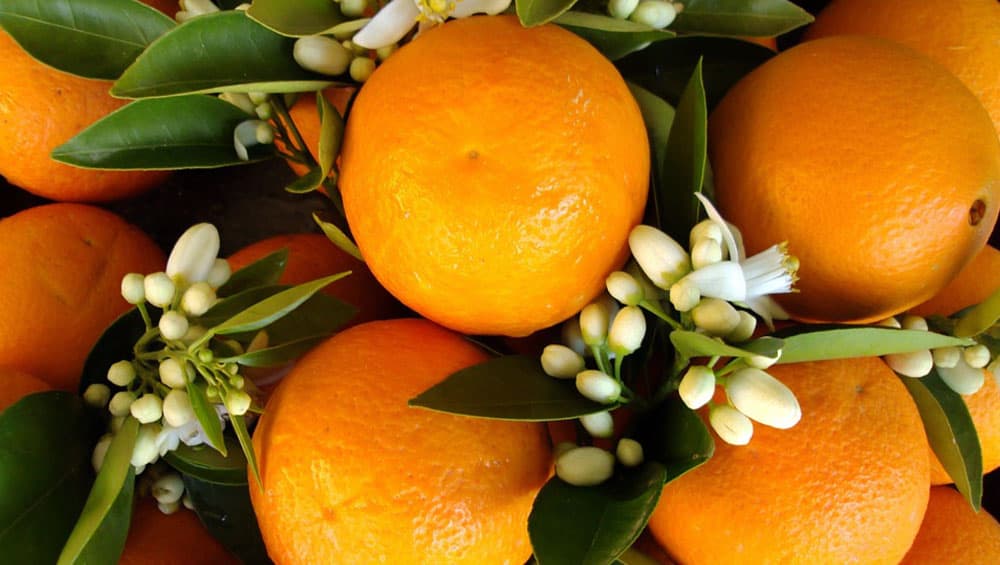 When it is winter, you would only want to gulp down those warm soups and chais. You are always in the mood for stews and chillis and fruits and salads would not make a cut to your winter meals. We understand that you always need some insulation to keep you warm but your body's need for fresh fruits do not disappear with the warm weather. You need fruits to boost your immunity and beat cold and flu. So ensure that you make these winter fruits a part of your meal.
1. Oranges
Skip the orange juice and go straight to eating an only whole orange. As compared to orange juice, you will get way more fibre and way lesser sugar along with all the immune-boosting vitamin C. To beat those mid-evening cravings, pair oranges with some pistachios for a perfectly balanced nutrient-dense snack. Should You Eat Fruits After Meal? Myths and Facts About This Habit. 
2. Pomegranate
For a healthy dose of antioxidants, eat a lot of pomegranates to protect your body of free-radical damage. This winter fruit not only tastes fantastic, but is also high in fibre and potassium. You can even eat the edible seeds inside the fruit which are equally high in nutrition.
3. Grapefruit
High in nutrients like vitamin A and C, antioxidant lycopene and fibre, grapefruit can make a great alternative to oranges when you are in the mood. However, grapefruit has a compound that can interfere with certain drugs, so always check with your doctor if you are on antibiotics. Fruit Seeds Health Benefits: Mango, Jamun, Jackfruit+ 3 Other Kernels That Are Super Nutritional!
4. Cranberries
Apart from just helping you with UTI, cranberries have been linked with tons of health benefits including reduced risk of coronary disease, inflammation, and diabetes and lower cholesterol levels. Try and stick to whole cranberries rather than opting for the juice.
5. Pear
Sure you can grab the humble pear all year round, but eating them fresh or when they are in-season can be worth the wait. A medium-sized pear can keep you full with just 84 calories. Insufficient Intake of Fruits and Vegetables May Account to Heart Diseases. 
6. Clementine
Clementines might look like oranges but when it comes to energising you, they can be much better than oranges. Rich in fibre and the vital vitamins A and C, they can be a great addition to your breakfast and as an on-the-go snack.
It's even better if you can get your hands on the delicious persimmons. Packed with the vital vitamins and minerals, they have a multitude of health benefits. These fruits are easily available in West Bengal and Tamil Nadu throughout the season but you can always get them delivered online.