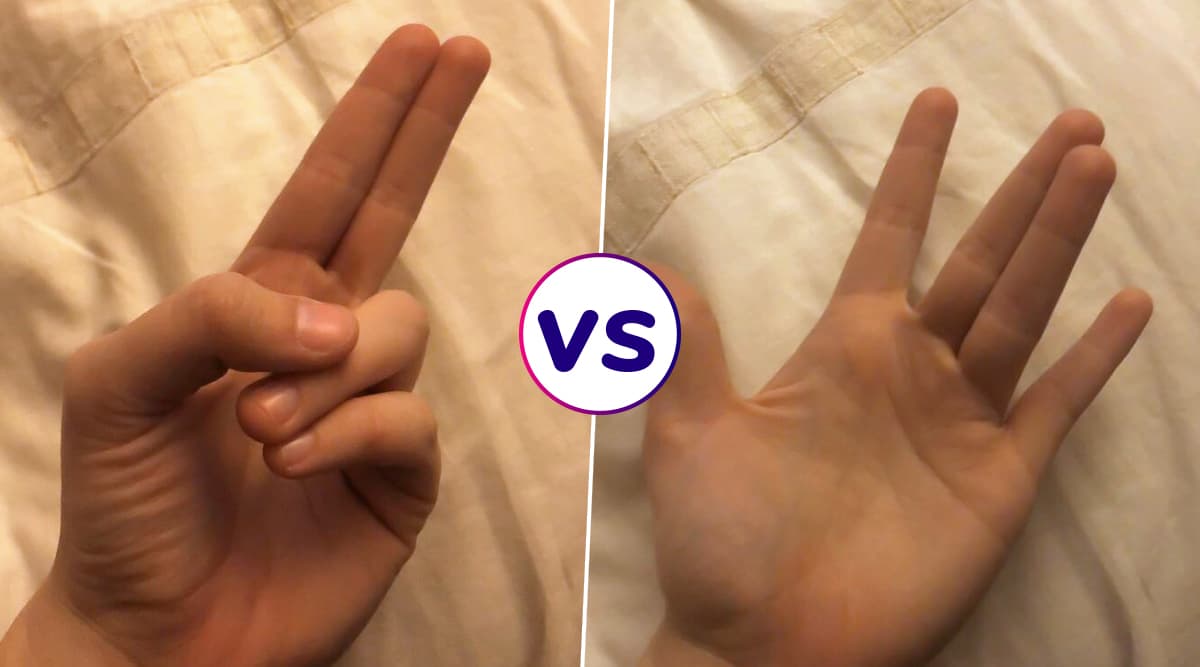 Sex with your lesbian partner can get as sexy as you want. Some of the most popular sex positions amongst lesbians are said to be "Queening", "Lotus" and "Scissoring". You can really go as creative as you want to be when it comes to having lesbian sex. Lesbian sex porn videos keep putting out innovative ideas to try and recreate. However, nothing beats the good ol' fingering. Now, as easy as it may seem, fingering is an art. To reach the G-spot and stimulate it correctly does take some practice and observation. While there are many ways to finger your partner but many people have confusions like, whether they should insert just one finger or two, and exactly which fingers to use? How much should you penetrate? And what exactly should you stimulate? Clitoral orgasm, what is that? From Clitoral to Anal, Here Are the Types of Orgasms You Didn't Know Existed!
Well, the key to amazing fingering is really not that difficult to crack. There are really a view things to keep in mind. Take a look:
How To Finger Your Lesbian Partner Correctly
One of the most popular and easy ways to finger correctly is to make the "come hither" movement with the fingers inside your partner's vagina. While this will help you caress and stimulate her g-spot, sometime you may not do it correctly, because of not being able to locate her g-spot. The spot is like a little ball of flesh that an erogenous zone on the front wall of the vagina. If you still don't get it you can opt for trail and error and see what your partner likes the most. How to Finger Your Girl for an Orgasm She Won't Forget: 'Handy' Fingering Tips for First-Timers.
Two Finger or One?
Many people do not understand whether they should insert one finger or two. While the exact answer can be fetched from your partner, who can say what exactly gives her the best pleasure, but it has been said that two fingers are more popular than a single finger. Now another question that is asked usually is in this tweet:
fuck ur zodiac sign which breed of lesbian are you pic.twitter.com/BDQ6oknvaX

— millie (@notnotmillie) December 7, 2019
Now in the second picture, the index finger and pinky fingers are held straight, unlike in the first picture where the index finger and second finger are used. In the second picture, the outer area of the vagina is stimulated as well. But many women may not be comfortable with it.
Here's  Lesbian Sex Fingering Lesson 101 (Watch Video):
Go ahead and talk to your partner about it. Have a conversation about how exactly she wants it. Some women like the G-spot stimulation whereas some like it around the labia. Ask her how she likes it!
(This article is written for informative purpose only and shouldn't be substituted for professional advice. Laws related to the subject discussed in the article may vary according to region.)