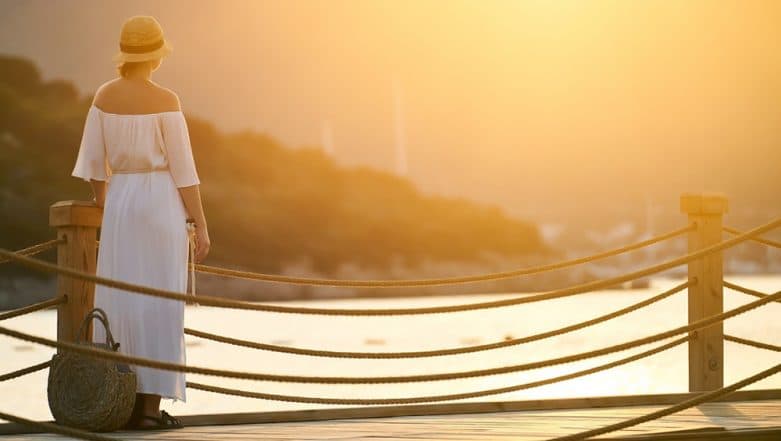 Every once in a while, we all seek a break from the regular life and head to a place away from the chaos for relaxation. A good holiday can rejuvenate a person so well. But while you enjoy a vacation, once you start heading back home a certain uneasiness starts creeping in. And even if we all know there is no place like home, there is a certain discomfort about the holiday being over. Post-vacation blues are quiet a thing in which you even start feeling the stress about getting back to regular life. It is difficult to deal with regular life for a while, since a trip has relaxed you so well. So in this week's travel tip, we tell you few simple ways in which one can deal with the post-vacation blues or post-holiday depression as it is also called. Christmas Depression: How to Beat Stress, Anxiety and Blues This Holiday Season.
Ways to Deal With Post-Vacation Blues
Take extra days off: Since most of us are very time-bound of leaves because of regular commitments, always take at least two days of extra leaves after you get back home. Most of the times, you reach home on a particular day and have to get to college/work the next day. This gives you barely any time to unwind at home. So take an additional two-day off in which you can unpack, get to the routine at home and then prepare yourselves for work.
Unpack your bags/Organise: It may sound very boring and tiring, but you need to get back in action after a relaxed holiday. So rather than feeling lazy, start unpacking your bags, put your clothes out for washing, arrange your wardrobe. Organise your stuff back in, make your beds, put out new sheets and it will make you feel better.
Go through your holiday again: Once you have unpacked, organised your home or room, sit back and go through the photos. We often tend to look at the photos immediately after our return, which makes us feel more sad about the end of a vacation. But take a day and then revisit the memories you made. It will definitely put a smile on your face.
Plan your next vacation: The reason one feels the blues is because there is not a vacation you are anticipating ahead. You are more worried about the pending emails, work back home etc. So you can start planning for a small getaway in the next month or so. Having another plan in place can reduce your 'vacation is over' mood. Plan a Stress-free Vacation by Keeping These Basic Things in Mind.
Remember, there's no place like home: You may go on a tip for a week or a month, but you are set to return to your abode. You will crave to sleep on your bed, eat home-cooked food, relax in whatever clothes you want and sleep in for hours. There is no place like home and you are finally back home! It should make you happier. Take a long, cosy nap in your bed and you will feel refreshed.
These are some of the simple ways you can get rid of the post-vacation blues. Do not let the enjoyment get so much to you, that you are unable to function in the days to follow. Also know beforehand that the vacation is going to end and you need to come back prepared. That will reduce your stress, if you are prepared from the start of it. So, the next time you are getting back from a good, relaxed holiday, do not sulk on the way back.