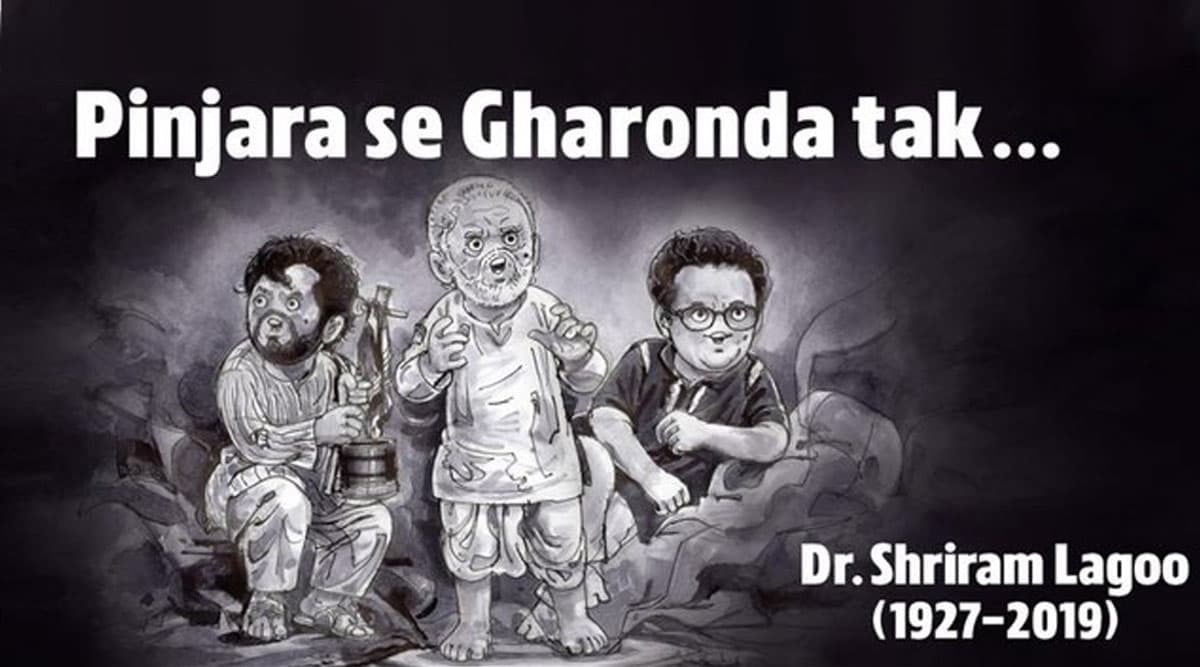 The film industry lost a legend of an actor last night, Dr Shriram Lagoo. He passed away yesterday at the age of 92 in a private hospital in Pune. People from the people industry paid their tributes and condolences to the great actor. Indian dairy brand Amul has also made a topical doodle to pay their respects to the late actor. Essaying his popular roles from Pinjara to Gharonda, they posted the Amul Topical this evening. Dr Shriram Lagoo Passes Away: 5 Movie Scenes Featuring the Actor That Are Legendary (Watch Video).
Amul is known for making their creative ads based on trending topics. They have illustrated achievements, festive celebrations, birthdays and anniversary along with what is happening worldwide and give their own little spin to promote their product. Today, they paid a tribute to revered film and theatre personality Dr Shriram Lagoo. Amul India Pays Tribute to Sushma Swaraj With A Heart-Warming Topical, View Pic.
Check Amul's Tribute to Veteran Actor Shriram Lagoo:
#Amul Topical: Tribute to revered film and theatre legend! pic.twitter.com/7Wm2XFapsE

— Amul.coop (@Amul_Coop) December 18, 2019
One of the most critically acclaimed films of Lagoo was Pinjara, which even won the National Film Award for Best Marathi Film. The actor had a career spanning over four decades, in two film industries, Hindi and Marathi. Besides, he also acted in several Gujarati plays. One of the greatest actors of the Marathi stage during the second half of the twentieth century, the dairy brand has paid a heartfelt tribute through their topical.