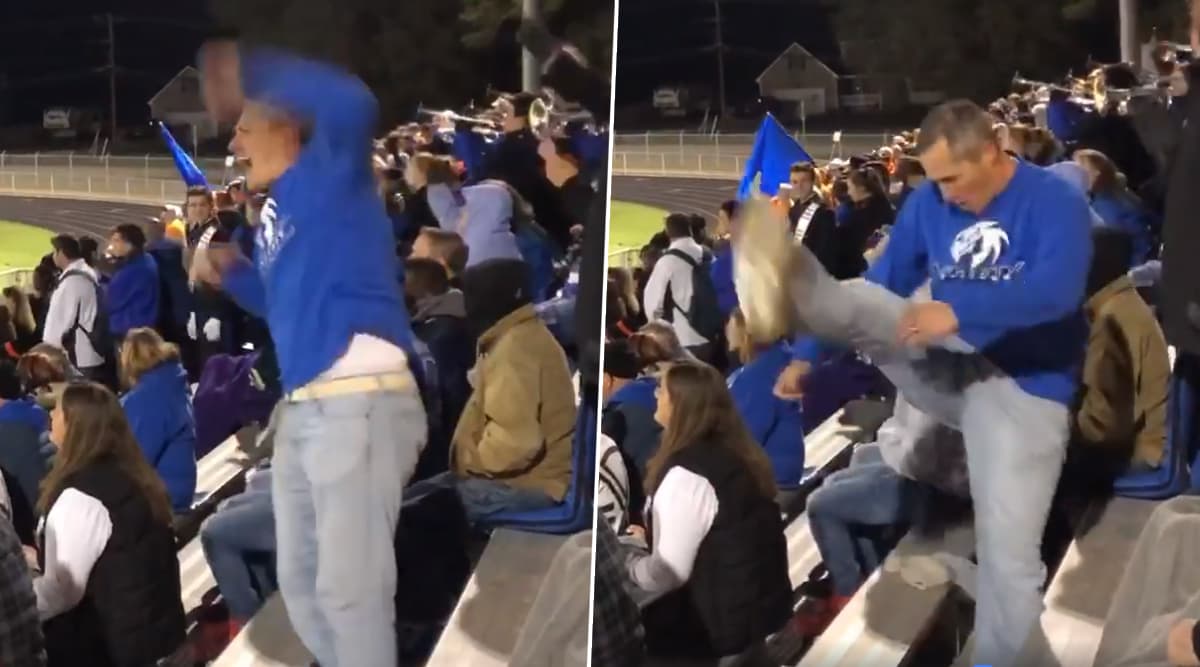 When kids are little, most of the times, parents have all their hopes set, without even giving it a thought, if the children are in the same path. Sometimes, children can have their interests in something that is entirely out Scott Willardof our wheelhouse. And that is okay! As parents, people should be more supportive than being sceptical about such decisions. That is the kind of parenting goals a father has set recently. A video is going crazy viral showing a grown man, matching the exact cheerleading moves in the stands with the crowd. It turns out that his daughter was performing with the group for her school's football match. Netizens are super impressed!
The Facebook post, shared by Scott Willard had more than three million views, since uploaded. "This guy right here needs to go viral. By far CHEER DAD OF THE YEAR!!!!!! This dude rocks!!!! GO YORK FALCONS!!!!" reads the post. With the footage going viral, internet dubbed the father as 'cheer dad.' His daughter is studying at York High School, located in Yorktown, Virginia, US. She was cheering for her school's football team, which was playing against Warhill High School. Expert Recommends Tips for Parents and Children to Beat Fear of Exams.
You cannot take your eyes off from the energetic father. He stood up in the benches and mimicked his daughter's moves in the crowd. And it is amazing!
Watch the Viral Video:
The father stands out in the crowd, actively supporting and showing his love to his daughter. It could be possible that he was not a cheerleader in high school, or he never even did a cheer or dance routine on a football field as a teen. But his immense support for his daughter is what parenting goals should be. Support your kid's interest and grow with them as they get mature and excels in their choice of career.