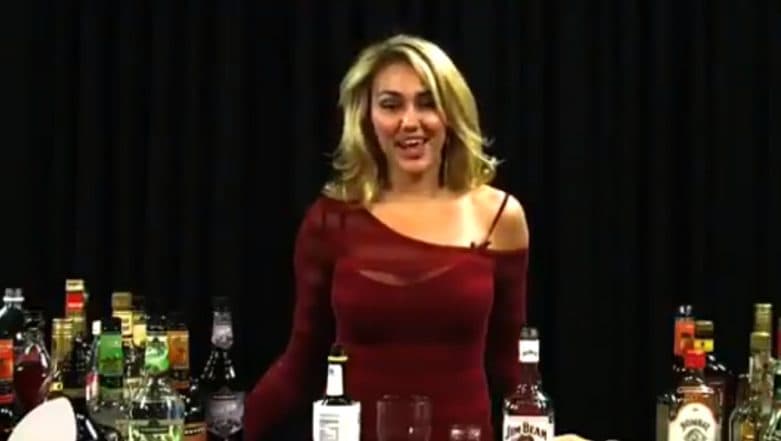 There are two kinds of alcohol lovers in this world. There is the kind who have had an old fashioned and those who have not. Old-fashioned is one of the go-to cocktails for all whiskey lovers. The whisk-holics, even believe that it is relatively easy to make the drink as apparently, it requires only a few ingredients. The right ingredient, is the essence of an old-fashioned whiskey, cocktail lovers suggest. Now an old video is circulated on social media and people are losing their mind over the woman giving a tutorial on making an old-fashioned whiskey cocktail. Me Explaining to My Mom Funny Memes Take Over the Internet & They're Most Relatable Childhood Meltdown Reactions!
A twitter user @turning_police shared the clip of an old video, with the caption, "im losing my fucking mind," a sentiment that appeared to echo with many other people on the platform.
Watch the Tutorial Video Here
im losing my fucking mind pic.twitter.com/zzdo8kYoKf

— Turing Police (@turing_police) May 30, 2019
Why the Internet is Losing Their Mind?
Daily Dot, identifies the woman as JaNee Nisogner who is hosting the video as part of a series of YouTube cocktail tutorials made for Maholo.com. In the video, she referred the drink, as the one, which "not many people order," these days. She goes on to make an old-fashioned whiskey in a pint glass, with a full cup of ice and phantom bitters. She instructed the viewers to use "3 ounces" of bourbon, but instead filled the entire glass with bourbon. The result—it is an entire glass of bourbon with crushed up sugary cherries and a whole orange slice. She just got too much of the correct ingredients in there that did not make the typical old-fashioned whiskey.
Anybody?
Who wants to come over for a cocktail party and leave in an ambulance while EMT workers cut your clothes off your body??? https://t.co/OvRLHPySlS

— Jenny Johnson (@JennyJohnsonHi5) May 31, 2019
Sure, it is
help me that is a straight up pint glass of bourbon https://t.co/W5XkKHjtUq

— Rachael Berkey (@bookoisseur) May 30, 2019
JaNee Nisonger made videos for margaritas, mint juleps and other alcoholic beverages. There is no update, if she is aware enough about the video going viral now. She reportedly does not have a presence on social media, but certainly, have a built-in dedicated audience online.