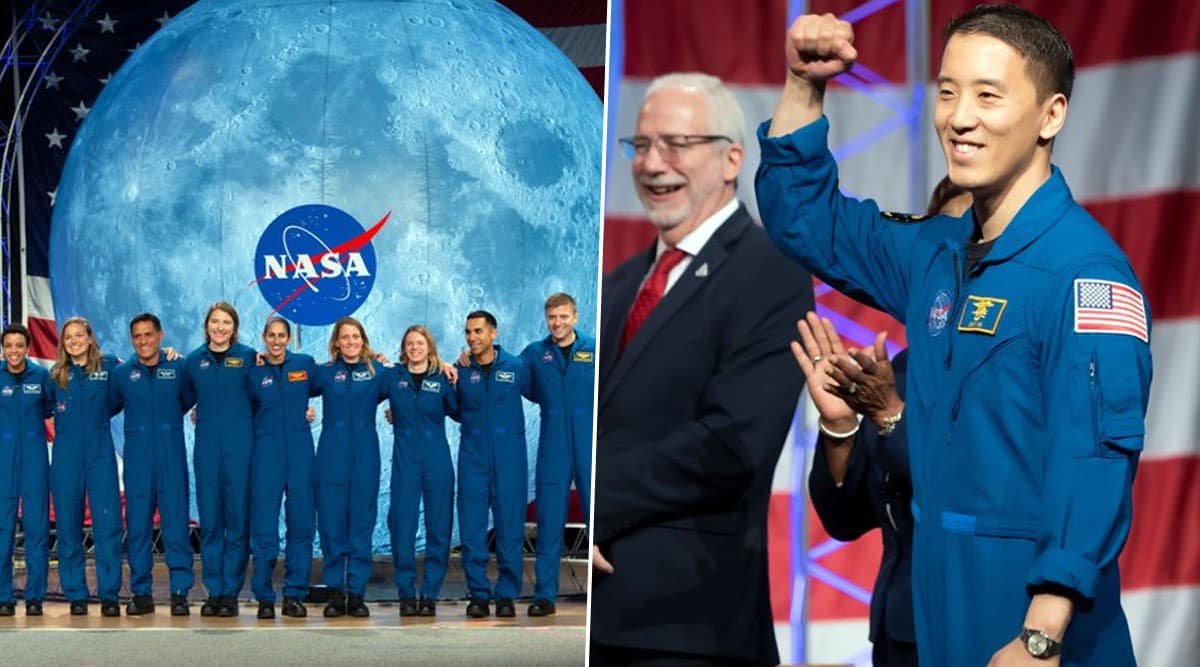 Jonny Kim a South Korean-American has a completed astronaut training program and become the first Korean-American NASA astronaut. And while that is a major accomplishment, Kim has a qualification that would put anyone else to shame. The 35-year-old has been a Navy SEAL and graduated from Harvard Medical School! He graduated last week from NASA's Artemis program and will be a part of future missions that could include a trip to moon and Mars! Christina Koch, NASA Astronaut, Sets New Record, Becomes First Woman to Spend 299 Days in Space; View Pics.
Kim is a first-generation Korean American, whose parents immigrated to the US from South Korea. He actually had a tough time at school and then decided to enlist himself in the Navy. As the Harvard Gazette mentions, he asked if he could try as a member of the SEAL teams and he seized that opportunity. For NASA, 18,000 applicants applied to join in as astronauts and Kim was the first one to make the cut. Jasmin Moghbeli Becomes First Iranian-American Astronaut in NASA, US Marine Corps Major Was a Gunship Pilot.
Check Jonny Kim's Tweet About Being Selected For NASA:
A true privilege and honor to walk among the @NASA Astronaut Corps with my brothers and sisters. We know there are many qualified and deserving candidates out there - we're the lucky ones to represent humanity. Let's work towards a better future for our world and our children. pic.twitter.com/eUv8iSK7gn

— Jonny Kim (@JonnyYKim) January 13, 2020
While Kim was deployed at the Middle East he decided to become a doctor. As per the Gazette, he treated his friends who were shot severely. He has also got a  degree in mathematics from the University of San Diego in 2012 and his doctorate in medicine from Harvard in 2016. As per NASA, U.S. Navy SEAL, Kim completed more than 100 combat operations and has also got the Silver Star and Bronze Star. He has now completed two years of training and will not be assigned technical duties in the Astronaut Office. Kim's achievements are sure inspiring for every person who wants to excel in whatever field. As he said during his graduation ceremony, "Everyone in this audience, everyone watching, is capable of so much more than they think they are."