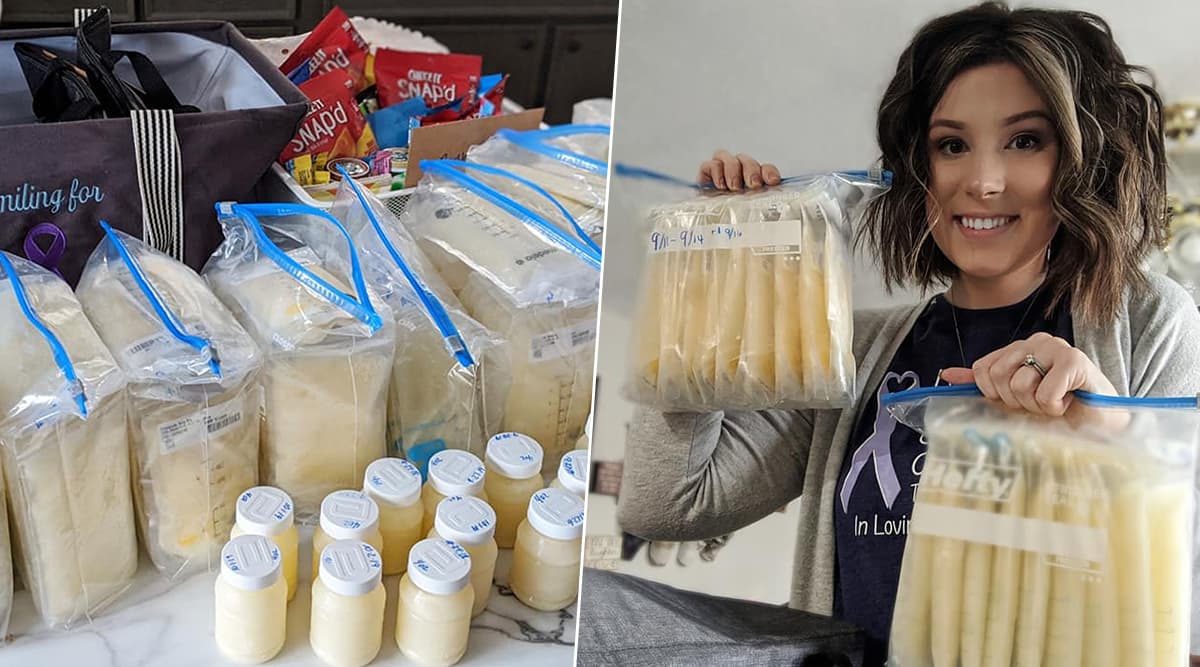 A mother's love cannot be compared to anything in this mortal world and this warrior mum who pumped breast milk for 63 days to donate to milk banks after her own son died just three hours after he was born, is an example of how mother's love knows no bound. Sierra Strangfeld, the mother who thought for other kids after she lost her own, had discovered that her unborn child had trisomy 18. This rare genetic condition that causes life-threatening birth defects. However, she declined a termination and had her little one, baby Samuel Lee was who lived for just three hours.  A facebook post telling the whole story is going viral.
"Before Samuel passed, I told myself I would pump my milk to donate. After all, Porter was given donated milk more than half of her first year of life! I couldn't save Samuel's life, but maybe I could save another baby's life," she wrote in the viral post. The task was definitely not easy for this mother and in those days she had little wars with herself. But she knew what she was doing was right and continued to choose to do the kind deed. She explains her pain in the post by saying, "There were times I was angry because why did my milk have to come in when I had no baby to feed? Why was I waking up in the middle of the night for this? The other part of me felt it was the only thing connecting me to Samuel here on Earthside. I sure hope he's proud of me". She further said, "I pumped for 63 days after his birth. I am not an over supplier by any means- but I did it. And today, his due date, I donated my milk to the NICU milk banks for the first and last time."
Check Post:
The rare condition that affected the baby is called Trisomy 18, also known as Edwards syndrome. This condition is caused by an error in cell division. The condition can be life-threatening even before the baby is born. The condition causes the normal pair to be replaced by an extra chromosome 18 results (a triple) in the developing baby and disrupts the normal pattern of development.