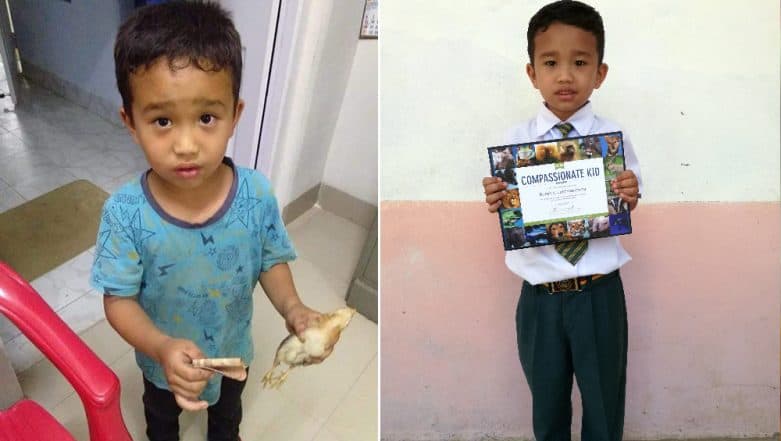 Six-year-old Derek C Lalchhanhima from Mizoram who rushed an injured chicken to the hospital has received PETA India's Compassionate Kid Award. The little one had become the face of innocence earlier this month after a photo of him holding the chicken in one hand and a 10-rupee-note in other went viral. He had mistakenly run over the animal while riding his bicycle leaving it injured. On understanding that the animal was injured, Derek took the chicken in his hand and decided to take it to the vet. As the photo was shared widely people commented on his innocent face and the praiseworthy gesture. Mizoram Boy Mistakenly Ran Cycle Over Chicken and Took It to Hospital With All the Money He Had; His Viral Pic Will Melt Your Heart.
Soon, the child became an internet sensation and was even felicitated by his school. A photo of him holding an 'Appreciation' certificate, flowers and a traditional shawl at his school St Pio, Sairang in Aizawl district was also shared widely on social media. As pictures of Derek continued to flood the internet, an artist from Kerala painted a portrait of Derek standing on the globe with the chicken in one hand and money in other. Sunil Pookode took to Facebook sharing the photo with the caption, "You are great, Derek."
Check out photos of Derek receiving a Compassionate Kid Award: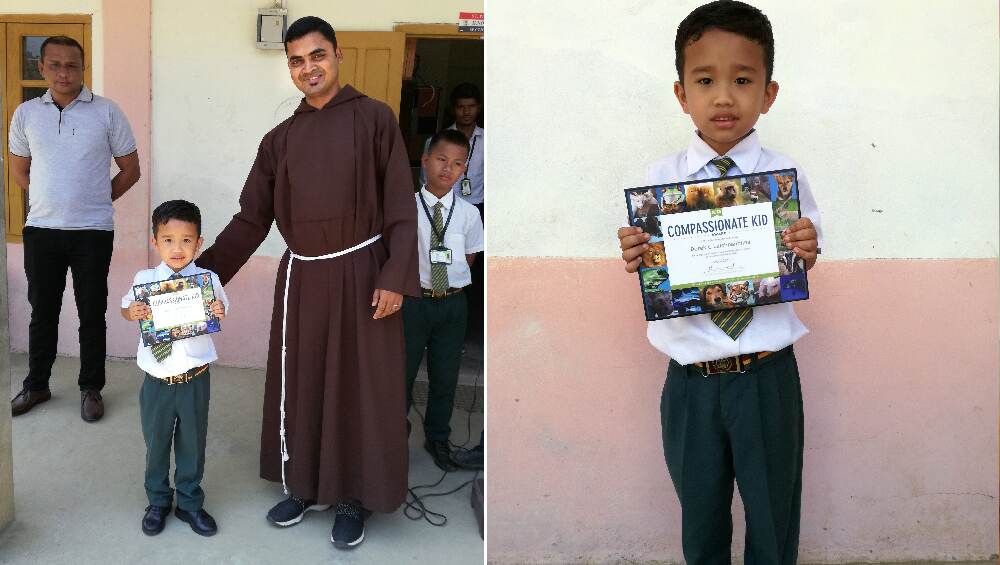 Here is the Facebook post that made Derek popular:
We hope Derek's story inspires people and shows compassion toward compassion. In times of rising incidents of animal cruelty, stories of compassion and felicitation for the same reassures one's hope in humanity, at least in children. We wish the innocence of this child helps and lets more people learn compassion.